ODM invites registrar to unlock Nasa partners' funds stalemate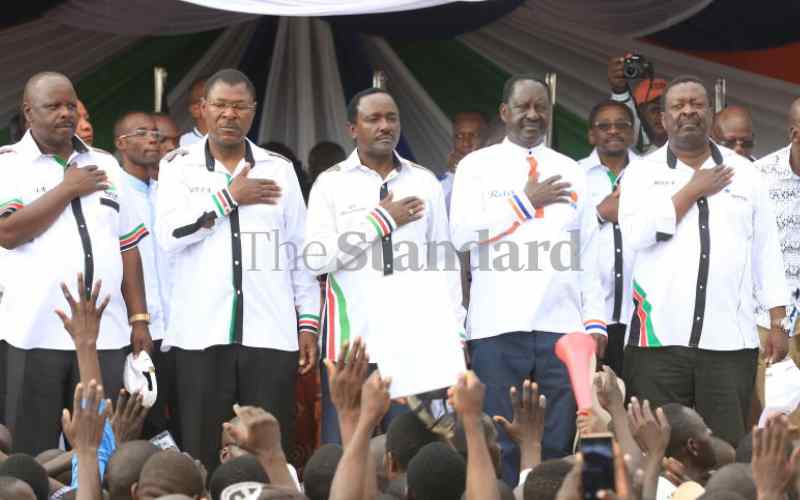 The Raila Odinga-led Orange Democratic Movement (ODM) party wants the Registrar of Political Parties Ann Nderitu to help unlock the deadlock among National Super Alliance (Nasa) partners over coalition funds.
The latest move, according to insiders, has been triggered by the Nasa principals' failure to discuss the matter prompted by a protest letter by Wiper leader Kalonzo Musyoka to Raila and copied to Ms Nderitu.
The leaders have been at loggerheads, accusing ODM of refusing to share the political parties funds as per Section 13(b) of Nasa agreement.
On Friday, ODM secretary general Edwin Sifuna wrote to Nderitu asking her to convene a meeting of party leaders of Wiper, ANC, Ford Kenya and Chama Cha Mashinani on the issue.
In a letter dated July 15, Sifuna faulted the coalition partners over what he termed misinformation on how the coalition was to share money.
"Our position is that Nasa was not a clandestine organisation but an above-the-board alliance of registered political parties and governed by instruments deposited with your office, the contents of which are self-explanatory," Sifuna wrote.
"We, therefore, wish to request your esteemed office to convene at your earliest possible convenience a meeting of Nasa constituent parties as per Musyoka's request."
Yesterday, Nderitu said: "We will invite the partners to discuss the matter. I had received Kalonzo's letter earlier after which the parties agreed to meet and iron out the issue. Now that ODM has written to me, it seems they didn't meet as promised."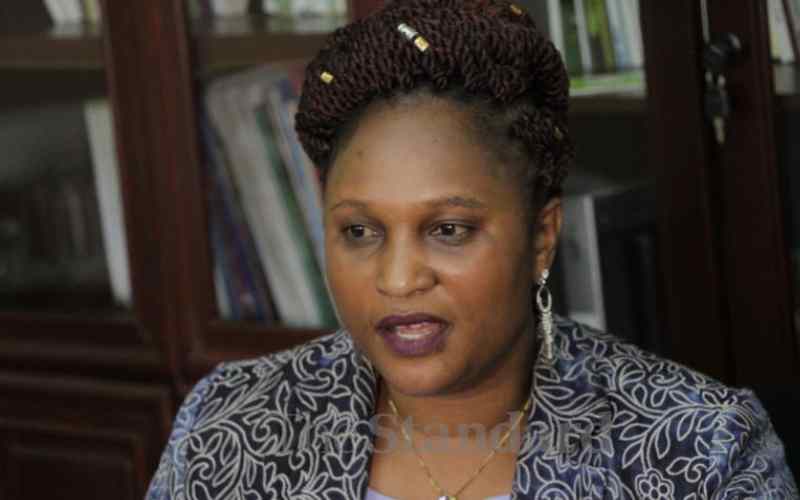 Sifuna however said they designated deputy party leader and Kakamega Governor Wycliffe Oparanya to attend the meeting on April 21 at the ORPP boardroom.
"However, barely 30 minutes to the appointed time, Kalonzo called Oparanya to call off the meeting without any explanation," he revealed.
Sifuna said a technical team comprising representatives of ODM and Wiper party was established and met on April 28. "The team, which was assured that Wiper had the full mandate of other NASA partners deliberated and made recommendations yet to be acted upon," said Sifuna, who expressed disappointment that the principals have been publicly canvassing the matter, imputing lack of accountability from ODM.
He added: "We continue to consume via media comments attributed to some members of Nasa summit that are of complete variance with Nasa coalition agreement."
Raila recently told the Nasa partners that ODM owes them no penny. In an interview with Radio Citizen, Raila said ODM is receiving money based on the number of MPs in both Houses, and not through the 2017 presidential election outcome.
"If we were receiving money based on the presidential election, that would have been fine to share with our colleagues," said the ODM leader.
Despite calling out Kalonzo and ANC's Musalia Mudavadi for engaging on the topic, Sifuna, recently dismissed them over the funds, and made reference to them as 'ticks on a cow (ODM)'.
"Our coalition partners are making false accusations… If you ask them how much ODM owes them, they do not know. How can you have a debt and you do not know the amount? They are just prone to general statements that ODM is an unfaithful partner," he said on Citizen TV.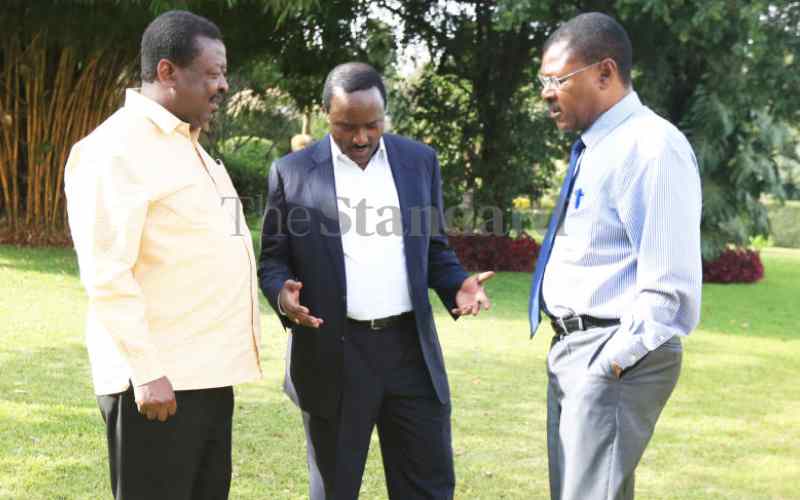 But in his letter to Nderitu days later, Sifuna faults Kalonzo for portraying Raila as having unilaterally and in breach of the Nasa coalition agreement, reneged on sharing of funds.
"We recognise that the Office of the Registrar is the facilitator of the distribution of monies from the fund as well as the legal enforcer of the terms of coalition agreements entered into by political parties," said Sifuna.
The Political Parties Act on the funds stipulates that parties should receive 0.3 per cent of the national government revenue, however National Treasury decided to peg it at 0.03 per cent.
Section 24 of the Act states: "Such funds not being less than zero point three per cent of the revenue collected by the national government as may be provided by Parliament."
The Treasury has allocated Sh516 million to Jubilee Party and ODM in the current budget. Jubilee and ODM received Sh353,856,428 and Sh165,252,076 respectively. In the last financial year, the two major parties received over Sh830 million, with ODM getting Sh260 million.