Court dumpsite closure order bad for Dandora garbage millionaires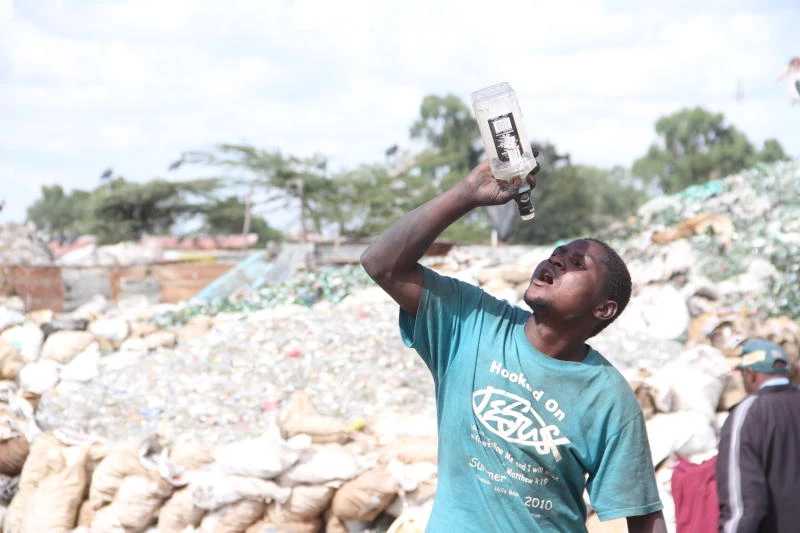 When Justice Kossy Bor has ordered Kenya's biggest dumpsite at Dandora to close within six months over pollution to stem air pollution.
The decision by the good judge is most welcome except by a dumpsite gang that makes millions of shillings from the city's filth. The money doesn't stink; you know…
Now, the Nairobi Metropolitan Service and the National Environment Management Authority (Nema) will immediately stop litter burning at the dumpsite and establish a new dumpsite that will have a waste separation and recycling system.
Back to the dumpsite entrepreneurship.
Apart from numerous health hazards, Dandora dumpsite has for a long time been associated with insecurity. There was a time when carjacked vehicles were driven there, and the occupants were assaulted and stripped of their valuables. But once a haven for armed hardcore criminals, the place has turned into a theatre of turf wars among gangs fighting over control of the lucrative trash business.
At one point, the vicious fights spilt over to the surrounding informal settlements of Dandora and Korogocho where rival gangs fought each other with the ferocity associated with dogs. This was in 2013 when a trash lord only known as Mulusia alias Daddy was killed in Korogocho. Daddy's murder triggered a wave of violence that lasted for almost one month as two gangs fought over control of the dumpsite.
It was only after musician Charles Njagua Kanyi aka Jaguar, now Starehe MP, and then-Senator Mike Sonko intervened that gang members agreed to a ceasefire and surrendered some of their arms.
Two guns, several machetes and knives were handed over to then Nairobi PPO Benson Kibue at Kinyago Police Station.
The 25-year-old is in charge of eight groups that jealously guard the dumpsite where members rummage through rubbish for hidden treasure. On a bad day, a member can retire to bed with Sh700 from the sale of discarded items like plastics, glass bottles, tin cans, polythene, rubber, cartons and scrap metal.
One kilogram of metal fetches Sh30, a kilo of plastic is sold at Sh20 while a kilo of glass costs a shilling. Pig feed collected from food leftovers is the most sought waste by those rearing swine.
"I know of two colleagues who started here and now own fleets of transport trucks. The garbage is a treasure that has made some of us self-reliant and respected individuals in society," Ndirangu told the Standard in March.
Wagenge, Wazee, Jobless Millionaires, Musii, Kobe, Kajiji, Mothers and Ndau are the groups that call shots at the site where Ndirangu was the overall boss in March. Each group has an average of 30 members. This is about 240 people making about Sh168,000 on a day when business is low. In a month this averages to around Sh5 million. Food leftovers for pigs is the most sought refuse, fetching Sh50 a cement bag.
When we visited the site in March, Ndirangu was a member and leader of Jobless Millionaires whose territory is at Dandora 41 where they rear pigs. A mature and well-fed pig costs Sh15,000 with butchers coming from Ndumbuini, Kiambu County, for swine.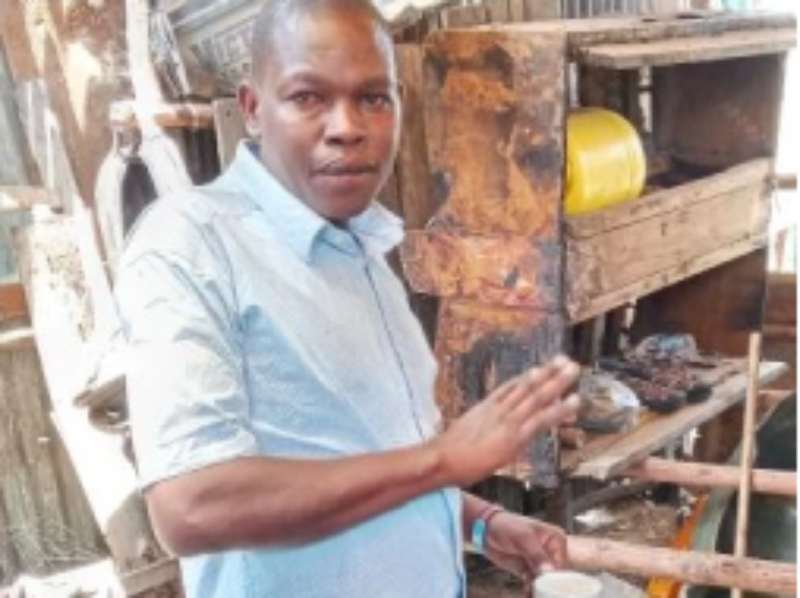 The group is registered and members make weekly savings with the sole aim of raising Sh3 million to buy a piece of land where they will eventually settle.
"It will be a nice idea to have our own homes, none of us here is happy paying rent," said Ndirangu while appealing for support towards the home-owning vision. With this fortune in the trash, it is therefore understandable why the likes of Ndirangu are ready to die protecting their territory.
The rubbish money-minting venture starts right at the doorsteps of households where families pay for their waste. In many neighbourhoods across the city, private entities collect and dispose of household waste at a fee.
According to Global Initiative against Transnational Organized Crimes (GI-TOC), around 900,000 households pay Sh500 monthly to have their trash collected. This translates to Sh5.4 billion annually; money paid to private collectors for a service supposed to be offered by City Hall where some officials are rumoured to be beneficiaries of trash money.
In research, GI-TOC established that some companies are paid to collect waste from areas they are not contracted to operate while others issued invoices for work not done. Another form of corruption involved giving tenders to private entities while in essence, City Hall used its resources to collect waste.
"These private entities, which are linked to county government officials, do not have to do any work, but still get paid," says GI-TOC.
Sometimes, State agencies like the National Youth Service (NYS) step in when the garbage problem gets out of hand. More than 3,000 tonnes of solid waste is generated in the city daily by over four million people. It is estimated that Nairobi Metropolitan Service (NMS), which took over wastage management from City Hall, collects slightly above 2,000 tonnes.
The garbage collection chain benefits many while fueling crime and corruption at the same time. This dishonest way of managing waste has sapped City Hall of resources needed to clean the city where residents are constantly choking under mounds of uncollected garbage.
And when the collection is done; residents are charged exorbitantly by gangs and sometimes faceless entities that have no qualms unleashing terror for non-payment or compliance.
"The waste-management sector is vulnerable to criminal exploitation because it can offer high-profit margins at low risk of getting caught for involvement in illegal activities," says GI-TOC.
There is also a thin line between economic subsistence and organised crime with a number of those rummaging through garbage are said to be involved in gun-running and drug dealing. Guns and drugs find their way in and out of the site since the screening of waste is not done and policing have become a challenge after security agents ceased conducting patrols at the dumpsite.
According to GI-TOC, firearms are concealed in waste because rubbish is hard to physically check and that there are no scanners at the weighbridge. But Ndirangu denied his territory was a paradise of guns and drugs kingpins, terming the GI-TOC findings skewed. He said guns that find their way there are brought by fleeing gangsters, which he says was not common practice nowadays. The man explained that with each of the eight groups taking care of its territory, many loopholes for criminals were sealed.
"Yes I won't lie; guns are sometimes hidden here without our knowledge. It is easy to conceal a weapon under these massive mounds of garbage. But the situation is not as bad as is being portrayed," said Ndirangu.
In a day, about 100 trucks offload waste at the dumpsite. Most of them are privately owned and the drivers must pay Sh100 protection fee to offload.
According to Ndirangu, the amount is shared among members of the eight groups who provide security to the drivers.
"In turn, we make sure the drivers are safe; nobody can dare harass or steal from them," he claims.
There are concerns of gangs being allowed to carry guns at the dumpsite where the interests of private waste management companies associated with influential individuals are protected. GI-TOC said the sad state of affairs was due to a lack of surveillance. A planned exercise to improve security at the place flopped as soon as it was launched four years ago.
City Hall had aimed to construct two toll stations installed with floodlights for lighting at night. The building of the stations was abandoned mid-way and the incomplete worn-out structures are an embodiment of a failed waste management plan.
One man's trash is another man's treasure. So any attempt to relocate or modernize the dumpsite will deprive Jobless Millionaires of their only source income.
"This is the only place I get my daily bread since reforming. For sure, we shall struggle to cope should the government evict us from this place," said Ndirangu.
Fixing the dumpsite a perennial song that elicited yawns But now there's is light in the smog.