'Wanjiku' was not involved nor invited in BBI process, lawyers argue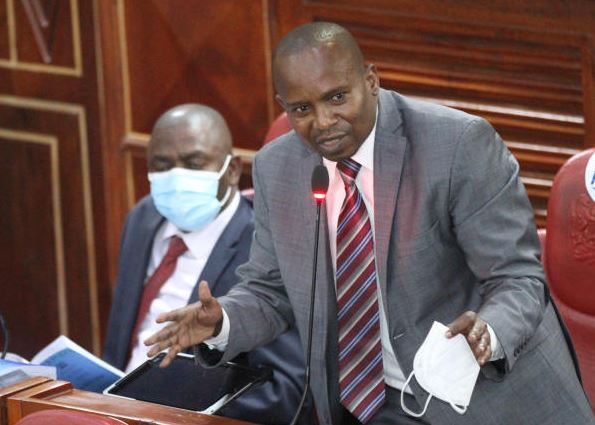 Wanjiku had her day in court as an eloquence of lawyers, one after the other, took turns to defend issues in the BBI appeal hearing.
Senator Kindiki Kithure, appearing for three respondents, submitted that the push for Constitutional change was not a popular initiative as claimed by the proponents, but a presidential initiative.
"The President has no right to initiate a popular initiative because this avenue of the popular initiative is reserved for private citizens including civil society, and is not available to State organs or State officers," the lawyer noted.
Kindiki also tore into the conduct of the BBI task force, claiming that it held meetings using State machinery.
He questioned if indeed the public was involved in the process, citing an instance where Siaya County Assembly passed the Bill in a day.
"There was very little public participation in the processes that were taken up to this point before this litigation arose. Siaya County Assembly passed this Bill within 24 hours… I don't know whether they did public participation at midnight or at 3am," he said.
Advocate Caroline Jerono, also appearing for the three respondents, argued that there was no public participation in the entire process, and that the BBI drive was an Executive affair.
"There was no public participation. The Kenyan people were not made aware of the intention to change the Constitution by the Executive as presented in court," she told the Appellate court judges.
Jerono averred that at no point were the views of Kenyans accommodated and Wanjiku's role was only reserved for the Referendum.
She posed: "The BBI committee held 93 stakeholder meetings in various places not accessible to everyone from 47 counties. We had a challenge serving them, their offices were not known to us…What about the common mwananchi?"
Lawyer Elias Mutuma, appearing for Third Way Alliance, said remarks made by the appellants on Wednesday that the promoters of the Constitutional Amendment Bill, 2020 were BBI Secretariat Co-Chairs Junet Mohammed and Dennis Waweru, were akin to "taking Kenyans for a ride".
"Though the handshake was packaged as an initiative to promote unity and foster cohesion, it was a trojan horse, packaged by the State to use Executive powers to amend the Constitution," he told court.
Thursday was Day Three of the hearing, allocated to respondents, among them Law Society of Kenya, Linda Katiba, Third Way Alliance, Kenya Human Rights Commission, and Kituo cha Sheria (represented by Dr John Khaminwa).
The four-day hearing comes to a close on Friday afternoon.
Download the BBI Judgement by all seven Judges - Civil Appeal No. E291 of 2021