Kenyan indicted on murder of 18 women in the US may not face death penalty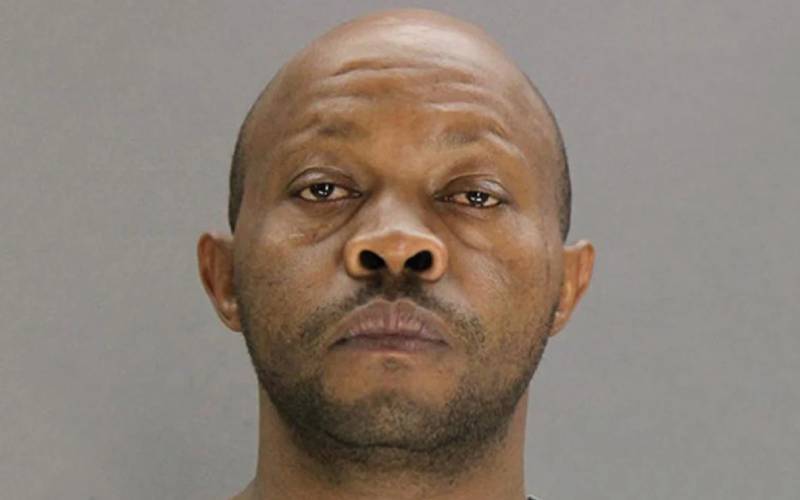 Billy Chemirmir, a Kenyan indicted on the murder of 18 elderly women in the United States of America might not be sentenced to suffer death, according to Fox 4 News and Dallas Morning News.
Fox 4 News on Saturday reported that Dallas County won't pursue the death penalty for the alleged serial killer.
"The district attorney's office says it will seek life in prison for Billy Chemirmir," reported Fox 4 News in a post on their website.
Chemirmir is facing 13 counts of capital murder in Dallas County. In Collin County, he faces five counts of capital murder. He also faces two counts of attempted murder.
Chemirmir, from Eldama Ravine in Baringo County, is accused of smothering elderly women and stealing their jewellery, cash and other items in Dallas and Collin counties in Texas to sell in Dallas-area pawn shops.
The 48-year-old allegedly posed as a maintenance worker to gain access to his victims' apartments.
Dallas Morning News reported that nearly two years ago the District Attorney John Creuzot's office had filed paperwork saying that prosecutors would not seek the death penalty against Chemirmir.
The publication stated that Creuzot's office spoke with victims' families last month and explained that he hoped to secure convictions against Chemirmir in two jury trials.
Each of the charges will attract an automatic sentence for life in prison without parole, said Creuzot who asked a judge to order that those sentences be served consecutively.
"In effect, there will be no chance for Mr Chemirmir to die anywhere except in a Texas prison," the DA's office said as quoted by the Dallas Morning News.
The District Attorney in a recorded meeting with families of victims informed them that the time involved in preparing for a death penalty case would be too great to pursue.
Creuzot as per the recording said lawyers from the defence and the prosecution would likely have to travel to Kenya to track down potential witnesses and records to learn more about Chemirmir's past.
"I don't know how long that would take," Creuzot said in the meeting. "I don't even know if we can get into those countries with COVID-19." Creuzot was quoted by the Dallas Morning News.
He was also reported saying that to win a death penalty case, prosecutors will have to prove that Chemirmir is a danger to the prison society where he would spend the rest of his life.
While in the county jail since his arrest in 2018, Creuzot said, Chemirmir has shown no behaviour to suggest he is a risk.
Creuzot is reported to have also mentioned the trend in Texas and the United States of prosecutors seeking the death penalty less often.
Twenty-one states reportedly have abolished capital punishment.
Prosecutor Glen Fitzmartin, who has led the case for the district attorney's office, said he tried using the threat of a possible death sentence to get Chemirmir to plead guilty but he declined to yield.
He said the suspect has maintained that he did not have anything to do with the murders.
"We've tried that tactic," Fitzmartin said at the meeting. "There was no budging whatsoever."
Fitzmartin as reported said he will try two cases, including the murder of Lu Thi Harris in March 2018.
Chemirmir was arrested by Plano police as a suspect in an attempted murder after officers said they saw him throw a jewellery box in a nearby dumpster.
The jewellery box had Harris' name and address, which sent police to her home. She was found dead on her bed.
A pillow nearby was smeared with lipstick.
Fitzmartin in the post told families that along with the jewellery box, prosecutors have video footage of Chemirmir following Harris at a Walmart just before her death.
The Dallas Morning News said Fitzmartin told families he may also pursue the murder of Mary Brooks in Richardson in January 2018, but that he hasn't decided. Fitzmartin said Brooks and Chemirmir were also seen at the same Walmart before her death, and that a photo on his phone matched a ring similar to hers.
The decision by the prosecution not to pursue other cases for a conviction the Dallas Morning News said was a shocking surprise to some families. The families now worry that the deaths of their loved ones may never be mentioned in court.
Ellen French House, whose mother, Norma French, was killed at The Tradition Prestonwood in October 2016 told the Dallas Morning News that she had mixed feelings about the death penalty decision but was upset by the decision not to prosecute the other murders, including her mother's.
"That's a hard pill to swallow," she said as quoted by the Dallas Morning News.
Loren Adair, whose mother, Phyllis Payne, died at the Edgemere independent living community in Dallas, said it was harder to accept that other cases will likely be dismissed than Chemirmir not facing the death penalty.
"As long as he is locked up forever and can't hurt anyone else, that's OK with me," Adair said. "If it helps expedite the process, it could be the right decision," Payne told Dallas Morning News.
Chemirmir, who has been in custody since March 2018, has maintained his innocence and is in a Dallas jail after failing to raise $11.6 million (Sh1.17 billion) bail.