Calls to revive Nasa dominate Midiwo memorial service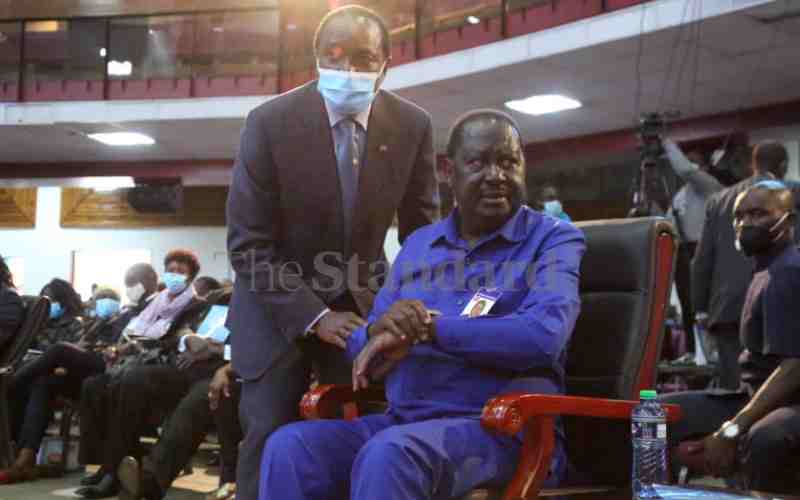 Calls for unity of the National Super Alliance (Nasa) co-principals ahead of 2022 General Election dominated former Gem MP Jakoyo Midiwo's funeral service in Nairobi, yesterday.
The calls were made by politicians affiliated to ODM leader Raila Odinga.
The political leaders who attended the church service at Christ is the Answer Ministry (CITAM) urged Raila, Wiper Party leader Kalonzo Musyoka, ANC's Musalia Mudavadi and Ford-Kenya's Moses Wetang'ula to opt to work together.
Siaya Senator James Orengo urged the co-principals to unite in honour of Midiwo. "Midiwo always reached out for the sake of unity. Even at the time we started going separate ways, he continued reaching everyone," said the senator.
Orengo added: "This is the time to bring the country together. There will be no other time. If Kenya is not brought together at this time, this year, and we begin together as one country to next year, it will be difficult to do it."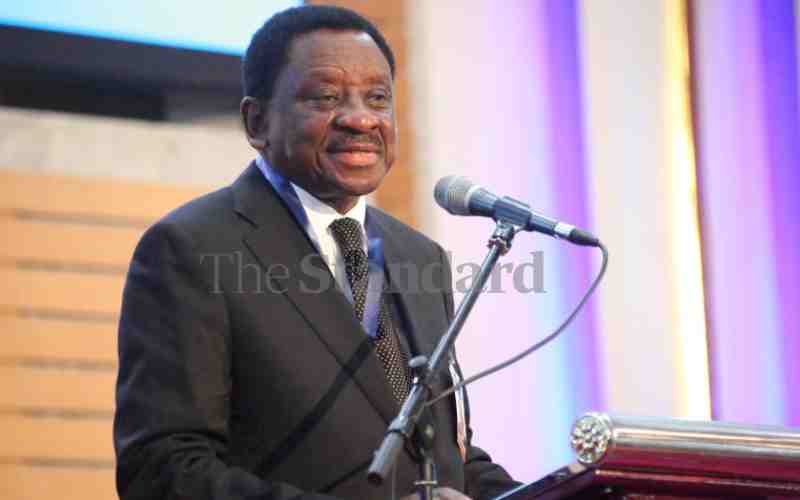 Raila said Midiwo's wish was for Nasa to reunite. "What's important is for us to come together as people of Kenya. Let us put aside our ethnic origins first, and put Kenya first. Midiwo's spirit should work to unite us going forward," he said.
Kalonzo has previously said he would not support Raila's bid to be president.
"You are all here and my appeal to you is that you come together. We are in your hands, do something," said ODM chairperson John Mbadi.
Jakoyo's first wife paid him glowing tribute. "Your joviality and good nature attracted people, including me, the moment you walked into a room. And no one could forget your smile. You were a real charmer," said Betty Muganda.
Jakoyo was married to Betty and Rose Olayo. Jakoyo and Betty met in Washington DC in 1990. Both were students at the University of Colombia. They formalised and legalised their relationship in August 2000. He later met Dr Olayo 15 years ago while travelling from Amsterdam. They were blessed with a son, Justo Odima, in 2012.
"Mzee, you and I were an instant attraction. Right from our first meeting in 1990 in Washington DC, when you came to collect the tea leaves that Aoko had sent me to bring to you. I guess, if it wasn't for Aoko and the tea leaves, we would never have met."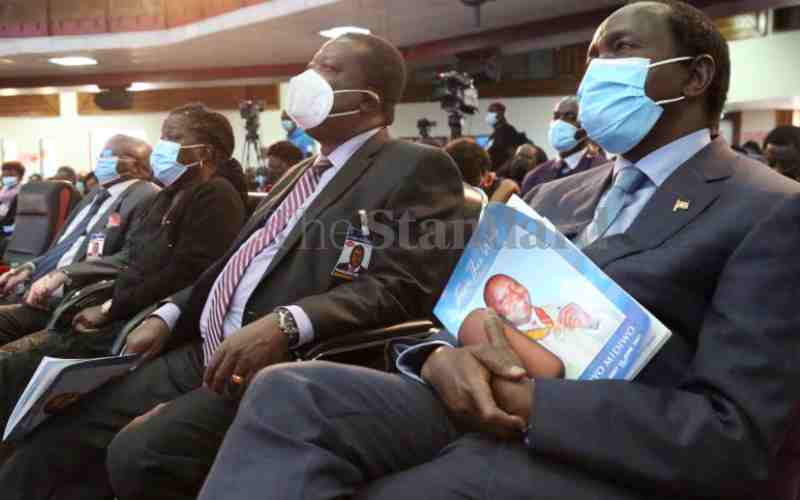 In tributes contained in a 43-page booklet, Betty said Mondays to Fridays were her husband's daddy-daughter days, but Saturdays and Sundays were his "off days". Betty said they were planning to celebrate their children's achievement, but God had other plans.
Talk non-stop
Dr Olayo said: "Our time together may have been cut short, but the happiness we shared together, will last a lifetime. I will always deeply miss our moments of reflection, when you would assure me and give me your positive advice. I will miss our morning walks in the village when we would talk non-stop for three hours as we covered our usual 20km."
Jackie-Mama Allan, who was identified in the funeral programme as having had a baby with Jakoyo, said his strictness was one value she would live to remember. "I recall when Allan was graduating with a Masters' Degree in 2017, you called him while we were shopping for his graduation suit. You asked to speak to me and your words were' you are a good woman."
Jackie said: "Allan is a special gift that you gave to me and with a little trait of you in him. I at times call him OJ (Otada Junior). I will always thank you and remember you through him."
Midiwo will be buried on Saturday at his home in Mabinju, Gem in Siaya County.