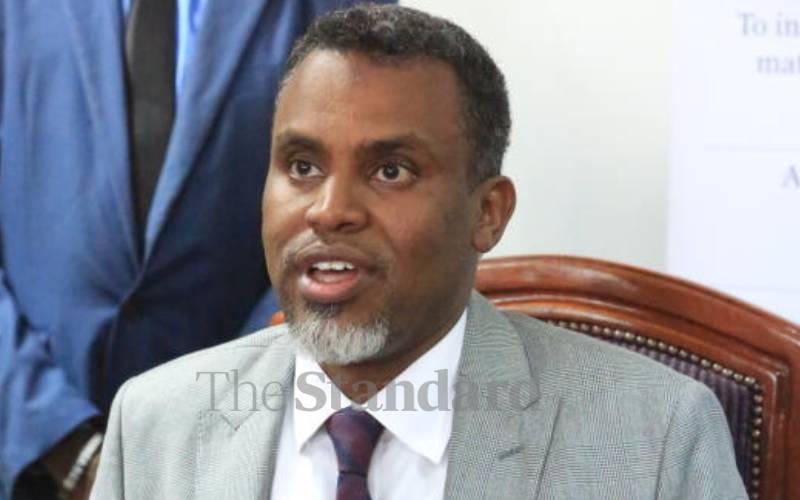 The Director of Public Prosecutions (DPP) has contested a decision to compel him to disclose his witnesses in the Sh63 billion dams' scandal case against former Treasury CS Henry Rotich.
Noordin Haji, in an application filed before the High Court to appeal against the decision of anti-corruption court, argued that revealing the identity of the witnesses before the hearing will put their lives in danger and scare them from testifying.
Through his senior assistant Alexander Muteti, the DPP submitted that the order amounted to interfering with his work.
"The magistrate failed to appreciate the danger of disclosing the witnesses that would testify on a particular day. He did not consider the safety and security of the witnesses since the accused already know their contacts and home particulars," said Muteti.
On May 26, when Rotich and his 17 co-accused pleaded afresh to the charges of conspiracy to defraud the government, Chief Magistrate Douglas Ogoti directed the DPP to supply the defence lawyers with a list of his witnesses at least seven days before the hearing.
He also ordered the prosecution to indicate to the defence lawyers the evidence and documents the named witnesses would rely on before the hearing.
But Muteti argued that the orders are beyond the constitutional requirement that they disclose all evidence they intend to rely on during the trial.
"Supplying information on witnesses scheduled to testify seven days prior to each hearing date has a high risk of interference with the witnesses which would be prejudicial to the prosecution's case," said Muteti.
He said that that the corruption case involves billions of shillings and it is the duty of the prosecution to ensure witnesses are not intimidated so they can help them prove the case.