This man Jakoyo: MP's last message to Raila and why his demise is a big loss for ODM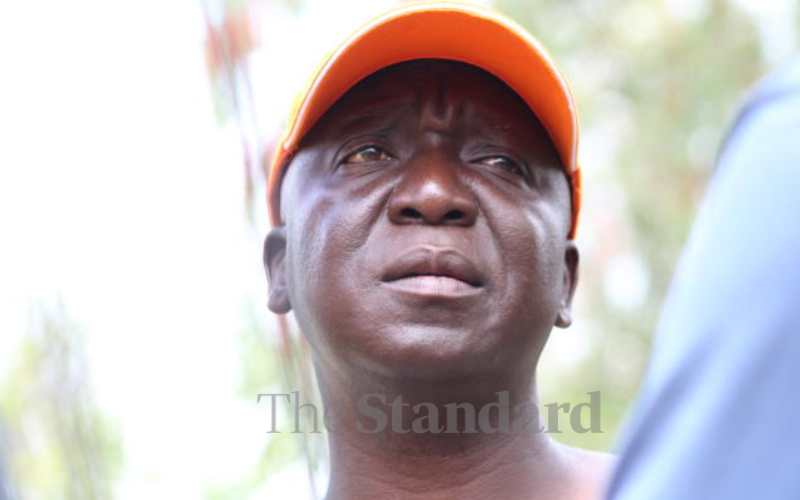 He was a humble politician who articulated his words with careful grit, always measuring and calculating his political moves.
Jakoyo Midiwo who died on Monday aged 54, was also a great debater who never shied away from speaking his mind and losing his temper in public.
And despite being thrown into near political oblivion after his shocking loss to Elisha Odhiambo in the race for the Gem parliamentary seat in 2017, Jakoyo remained relevant in opposition chief Raila Odinga's inner circle.
So relevant was Raila's longest ally that he had already started poking holes on the issues that threatened to scuttle Raila's plans for a fifth stab at the presidency.
In February last year, Raila brought back the former Gem MP to the Orange party to help him re-look his political strategy ahead of the 2022 general elections. The move saw him appointed to help with mobilization for the Building Bridges Initiative (BBI).
His demise is a big loss for Raila who believed in him as a trusted ally who would spill the beans on plots against Raila, including from even his own ODM camp. He joins the list of other strongmen Raila relied on including former politicians Orwa Ojode and Otieno Kajwang, who exhibited a similar style of politics to keep the opposition candle burning.
In his times in parliament, Jakoyo who served as an MP from 2002 to 2017 unleashed several allegations including an alleged plot by Raila's opponents to eliminate the ODM chief.
His criticism knew no bounds and was one of the greatest critics of some of the leaders within the ODM camp whom he accused of being moles keen on frustrating Raila's quest to the throne.
In his final rest, the veteran fiery politician has died with a bag of secrets he had vowed to unleash against leaders within the ODM camp whom he claimed were moles keen on frustrating Raila's stab to the presidency.
In a passionate 45- minute last interview with Radio Mayienga, Jakoyo warned Raila that some of his cronies were being funded by their opponents and were keen to ensure that he retires.
He had vowed to release the names of the political "godfathers" who were allegedly helping some of Raila's allies to acquire helicopters and spend big ahead of the general elections.
"I know a bad thing when I see one," claimed Jakoyo.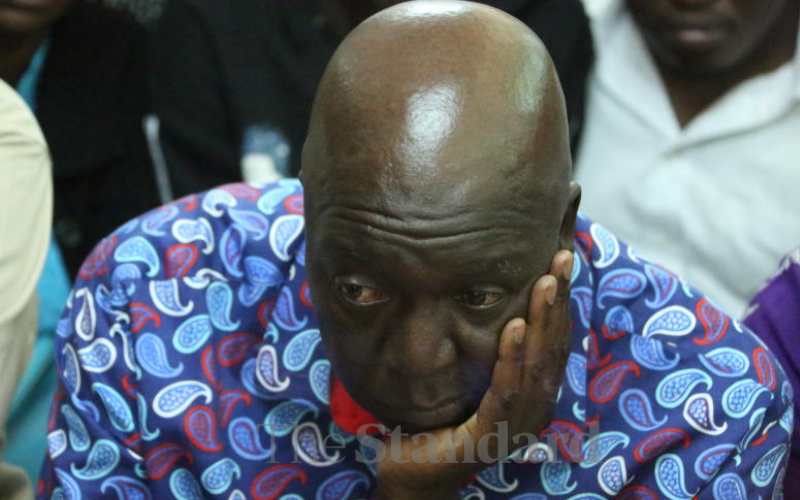 The leaders, he claimed, have been compromised by their opponents and have been fighting Raila's bid from the inside. He claimed that the leaders were also against the parliamentary system of governance ODM is advocating for.
"There are people who want to betray Raila. They are in a group of people who do not want to see Raila in politics. If Raila is not there in politics, Kenya will regret it. He does not even have to be the president but with us, we will ensure that he is president," said Jakoyo.
According to Jakoyo, some of the leaders within Raila's camp had formed an opinion that Raila should retire and claimed it is the reason some voices of dissent had started emerging.
He was keen on helping Raila put his backyard locked in readiness for another attempt at the presidency and was keen on helping attract other allies.
"There is no way a politician who earns about Sh1.5 million a month can spend Sh4 million every week. I know who is funding those choppers," he claimed.
In an interview with this writer about a month ago, the vibrant politician claimed that the crop of leaders that have surrounded Raila have loosened their belt on the hard-hitting politics.
He claimed then that the leaders had remained silent over the BBI issues and were only waiting for Raila to speak, unlike their days when they took opponents head-on.
And in his last interview, Jakoyo waded into the woes within the ODM party that threatened Raila's ambitions and his quest to make a better Kenya.
A victim of shambolic ODM nominations that made him quit the party in 2017, the former legislator urged Raila to put the ODM house in order and criticized the controversial party primaries.
"Raila is doing a lot of good things nationally. It is important that issues within the ODM party are resolved so that the party can also elect good governors," said Jakoyo.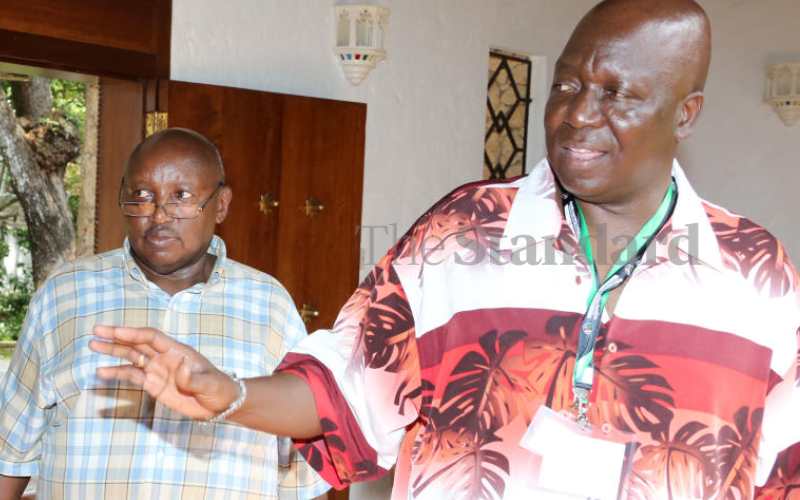 After losing the ODM nominations, Jakoyo teamed up with other candidates who felt they were shortchanged by the ODM party and lodged an onslaught against ODM candidates.
One of the candidates, Florence Aluodo who was eyeing the Siaya woman rep position succumbed to Covid-19 on Monday.
Jakoyo was also keen to ensure that the ODM party works with Western Kenya to help deliver a Raila presidency in 2022. He was one of the negotiators with leaders from Western.
In his last interview, however, Jakoyo urged the Luhya community to back Raila for the presidency and claimed having Amani National Coalition (ANC) leader to the fold will be major boost.
"Elijah Masinde prophesied the leadership in Luhya community will first come from the lakeside," he said.
Jakoyo said Masinde prophesied that for a Luhya politician to ascend to power, the community must collaborate, and support someone from the lake region first.
In his last interview, Jakoyo also criticized Raila's allies Siaya Senator James Orengo and Rarieda MP Otiende Amollo, whom he accused of attempting to mislead the public in regards to the BBI process.
Although Raila has already resolved the differences between the two leaders and the other members of the party, Jakoyo claimed that they were not honest about their sentiments on the BBI process.
Yesterday, tributes were still flowing to Jakoyo as Kenyans mourned his death.
In his message of comfort to the family, relatives, friends and supporters of Midiwo, president Uhuru Kenyatta mourned the outspoken politician as a forthright, brave and straightforward leader who spoke his mind at all times.
"I have received the sad news of the passing away of my friend, the Honorable Jakoyo Midiwo with shock and disbelief. I was with him during my recent working tour of Nyanza Region during, which we opened several projects in his former constituency," the president recalled.
On its part, ODM said it had lost a true defender of the party, who never shied away from telling the truth.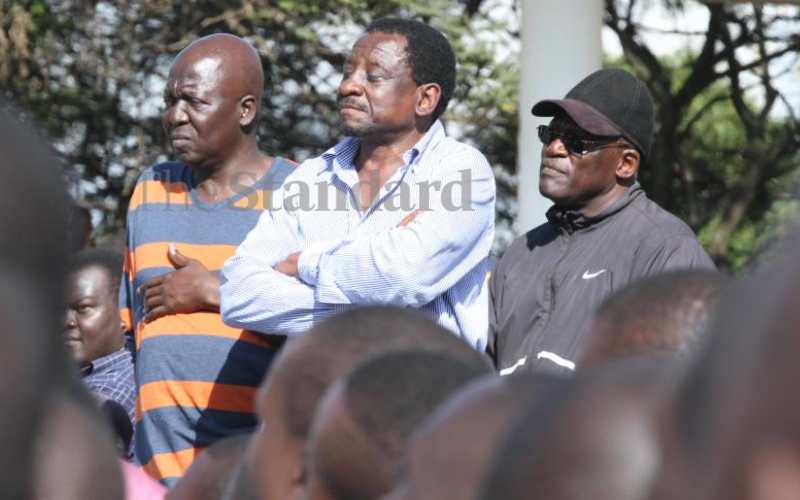 In his tribute to Jakoyo, retired President Mwai Kibaki said the former Gem MP had died at prime age.
"An ardent and gifted debater, Hon Midiwo defended his constituents with unmistakable conviction and exceptional gusto. I remember him as a fiercely loyal defender of his party," Kibaki said.
Kibaki added: "As Member of Parliament for Gem Constituency, Midiwo walked in the footsteps of other all-time greats each of whom left an enduring mark in their respective tenures. Among these are the late Argwings Kodhek, an outstanding legal mind-cum-legislator and also the late ingenious attorney-cum-parliamentarian, Ooko Oki Ombaka. Others are Joe Donde of the Joe Donde Bill fame, the late veteran Isaac Omolo Okero and late author-turned-MP, Grace Ogot."
Kibaki added that Midiwo departs the earthly abode as part of a distinguished ilk of Gem luminaries.
"His legacy is etched in the annals of Kenya's unfolding history," he added.
Jakoyo was last seen in public when President Uhuru Kenyatta and his cousin Raila visited Siaya to a launch a water and road project. Sources said that he appeared sickly at the time.
Prior to the 2017 elections, Jakoyo fell out with Raila's ODM party and decamped the party to contest as an independent.
His death is however a huge loss for the ODM team that had already managed to lure him back to the fold and had been pegging their hopes of relying on him to help consolidate support.
Jakoyo was also one of the leading champions of the Building Bridges Initiative and had been hoping to use the platform to launch his comeback to politics.
Jakoyo was slated to play a key role in ODM and Raila's campaigns ahead of the 2022 polls.
Download the BBI Judgement by all seven Judges - Civil Appeal No. E291 of 2021