Jubilee poached me from ODM – Isaac Mwaura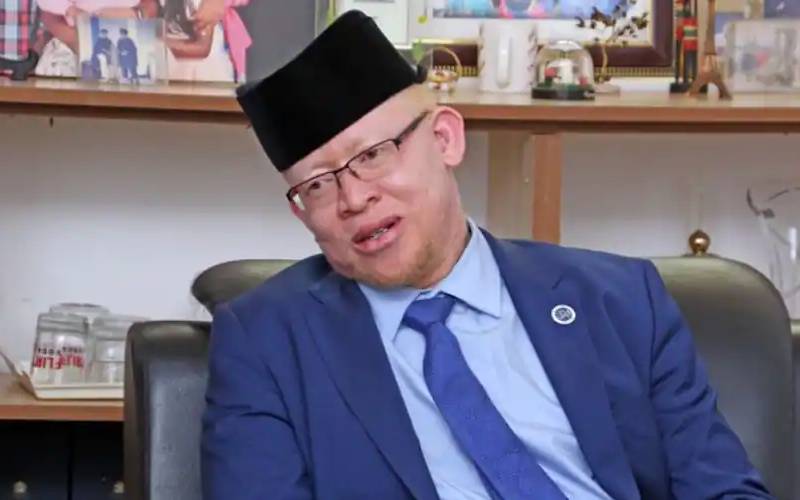 Embattled Nominated Senator Isaac Mwaura now claims Jubilee Party "poached" him from ODM in the run-up to the 2017 general election.
Mwaura claims the ruling party was interested in him because of his "high value and talent".
Speaking on Citizen Television on Wednesday, June 16, the lawmaker, who has controversially been ousted from Jubilee, said the political outfit had "its own interests" in mind when it snatched him from ODM.
In the March 4, 2013 general election, Mwaura was nominated to the National Assembly by ODM to represent special interest groups.
He would, in 2016, decamp to Jubilee, claiming the electorate of Ruiru Constituency, Kiambu County – where he was vying for a parliamentary seat in the 2017 polls – would find it hard warming up to an ODM man because the region was a Jubilee heartland.
Mwaura said he had received the blessings of ODM leader Raila Odinga before shifting allegiance.
The 39-year-old, however, lost to Simon King'ara in the Jubilee Party primaries. King'ara would eventually clinch the seat.
Mwaura, however, bagged the nomination ticket to the Senate under the merged Jubilee outfit. He was picked to represent persons living with disabilities.
Mwaura, in the pre-March 2018 handshake between President Uhuru Kenyatta and Raila Odinga, strongly rooted for the Party's ideologies, including jealously defending Kenyatta against any form of attacks by the Opposition.
Two years post-handshake, he's fallen out with the Party's hierarchy to the extent of being stripped off his Senator position. His key undoing, pundits argued, was his open support for Deputy President William Ruto's 2022 presidential bid.
Mwaura now claims Jubilee used him when it was convenient for the party.
"Jubilee did so (prise me from ODM) for their own interests; they saw talent in me. Political parties nominate people with value to their interests all the time," he said in the morning interview.
The legislator suggested few parties that can stand the test of time should be embraced in the country to avoid the folding, unfolding, realigning and reorganising of political parties after every general election.
"Based on my assessment from back in the day, none of these [political] parties have stayed after winning elections. Take a look at the likes of KANU, NARC, PNU, TNA, among others," he said.
Mwaura alleged rigged primaries are to blame for locking out deserving politicians from subsequent elections.
The embattled senator says he will try his luck in the Ruiru parliamentary race for the second time in 2022, emphasising he is still a member of Jubilee.
He is currently in court fighting Jubilee for expelling him from the Senate over alleged disloyalty.
In May 2021, a court order was issued barring Speaker of the Senate, Kenneth Lusaka, from declaring Mwaura's position vacant until his suit was heard and determined.
Mwaura had, before the court order, been replaced by former Samburu Senator Sammy Leshore.