Murgor: Is he the CJ Kenyans won't have or punching above his weight?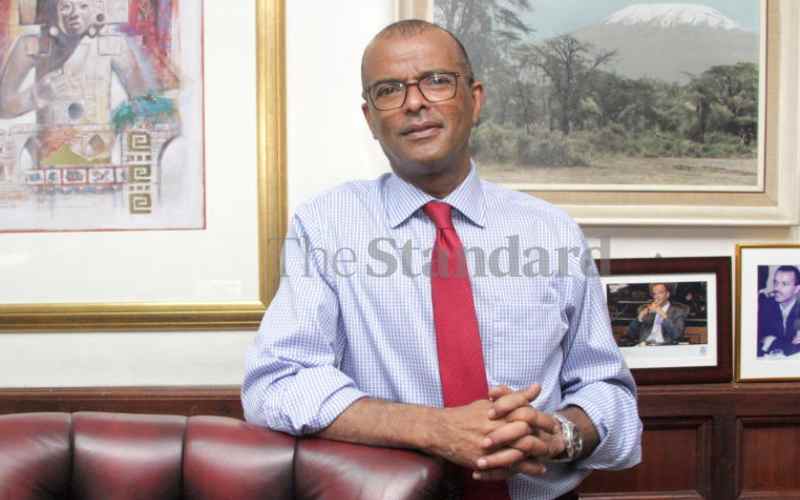 To understand Senior Counsel Philip Murgor, one must peel off countless layers of a man who is intensely motivated, devoted to his family and a public servant. You sense a little impatience in him, enough to declare he is no pushover.
The son of former Provincial Commissioner Charles Murgor, by any measure the Lenana School old boy was raised with a silver spoon in his mouth.
But the former DPP would like to be seen as a product of both worlds. He has hobnobbed with the who-is-who in the country, including working for former presidents Daniel arap Moi and Mwai Kibaki, but suggests that he has not lost his common touch. In fact, he maintains an uncommon panache.
He effortlessly trundles out his successes at the Office of the ODPP and oversize ambitions as if to reinforce his old school motto: Nihil praeter optimum (Nothing but the best).
The maddening traffic on Mombasa Road nearly ruined our lunch, thanks to the ongoing construction of the Nairobi Expressway.
I spotted him seated under one of the umbrellas by the swimming pool in a navy blue suit, a white shirt and a matching necktie. He is known for his exquisite dressing as much as for his energy and drive in the corridors of justice.
I take the seat facing him. Soon, the waitress arrives and advises that the buffet would be a better idea than ordering a la carte. We order our drinks and off we walk into the serving area. He is not of a towering physique, but you are sure the stares coming our way are landing on the smaller of the men.
"I know who I am … I am okay in my skin." Philip Murgor (he is among the few people who are called by both of their names) shoots when I ask him whether it worries him that people find him a little brusque and abrasive.
"I am confident of what I am, what I know, and what I can do. Others think that is arrogance, but that is two sides of the same person," he fires back, his eyes looking through his designer eyeglasses, which he adjusts from time to time.
Philip Murgor does not hesitate to take on those he feels are standing in his way in pursuit of what he deems just. He submitted a memorandum for the disqualification of Deputy Chief Justice Philomena Mwilu from the interviewing panel raising "client/advocate relationship" with the LSK president Nelson Havi - with whom he has had a disagreement over a separate matter - and who had submitted a memorandum citing his unsuitability to be Chief Justice.
He has taken on the DCI boss George Kinoti, accusing him of contempt of court, lying, and cover-up in the murder of Dutch tycoon Tob Cohen. Murgor represents Sarah Cohen, the accused.
When he left Law School in 1986, Murgor worked at the AG's office until 1992 when he quit because he "couldn't afford to run his family as a married man on a shoestring budget". He confesses that he had to pay for their firstborn's maternity fees out of his pocket because of the meagre insurance allowance.
Off he plunged into private practice, though his fall wasn't as hard as anyone would expect considering that one of his first assignments "in the cold" was to represent former President Moi in a 1992 election petition filed by Mr Kibaki. He acted alongside the late Mutula Kilonzo in a high-stakes case.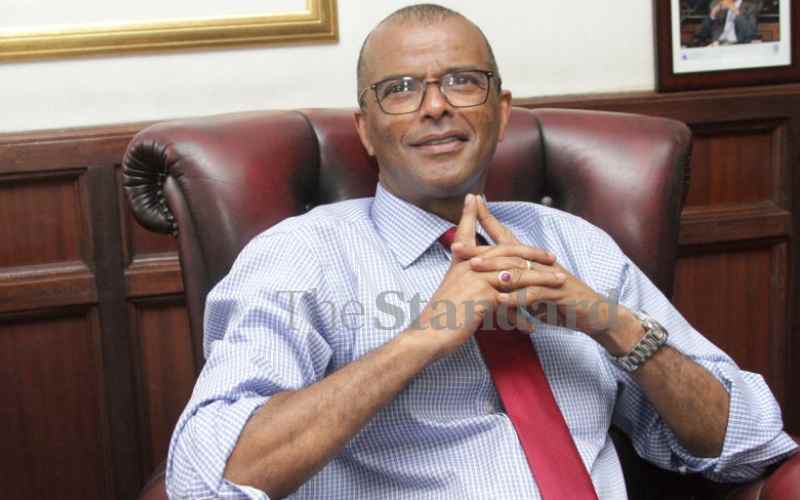 He recalls a session with Moi, whom he describes as a great listener, a problem-solver, and a sly politician.
"We had gone to see Mzee at State House to lay out the case in front of us and to give him the possible scenarios." As was expected, the team - composed of what was considered top-notch lawyers - gave a sunnier view of things.
"He noticed I had said nothing."
Moi, for most of those who knew him, consulted more than once. "I didn't notice him ask State House Comptroller Abraham Kiptanui to let me stay behind as the rest left."
"I have listened; is it as easy as your friends made it look like?" he recalls Moi asking him. The petition was dismissed.
He also worked under President Kibaki as his first Director of Public Prosecutions.
The central plank of the Narc campaign that propelled Kibaki into office in 2002 was anti-corruption. Obviously, the public was baying for blood. And all eyes were on him to fry the big fish blamed for so much that had gone wrong with the country under the much discredited Kanu regime, including bad governance, corruption, nepotism and so much ill under the sun.
The maverick lawyer summoned all the tenacity he could, for he was treading where even Satan feared.
He first took on Kamlesh Pattni, the Goldenberg architect who soon faced a murder charge. His detractors were quick to dismiss it as bordering on vengeance and vendetta.
When a no-case-to-answer was entered in the matter, he sought redress with Evan Gicheru, the CJ at the time, against the presiding judge. The Euro Bank cases where parastatals lost millions of shillings deposited (illegally) in the collapsed bank; the Kenya Pipeline theft case against Deputy President William Ruto and others; the transfer of Kenya Seed Company, a public firm to private individuals, are some of the top cases he handled.
The Narc government was to get engulfed in its own scandals; the Sh6.4 billion cocaine case – whose prosecution he accused powerful forces within the government of "obstructing and delaying". And the Sh2.8 billion Anglo Leasing scandal, a carry-over from the Kanu regime.
"President Kibaki was less expressive, but appreciated honesty."
Once when the Daily Nation wrote about the president's fall in his house, a furious Kibaki called the then-Attorney General with the intention to sue the newspaper for defamation and slander.
"I wrote an opinion against it cautioning that the president would be Prosecution Witness No 1." The matter was dropped altogether.
"I saved the president needless embarrassment, but he appreciated that I told him the truth that no one would dare tell him."
He also recalled going to make his case in the Sh6.4 billion case to the president. "At the end of my presentation, the president had said nothing… meanwhile his handlers told me to leave the room."
"I told them wait a minute, but the president hasn't said anything."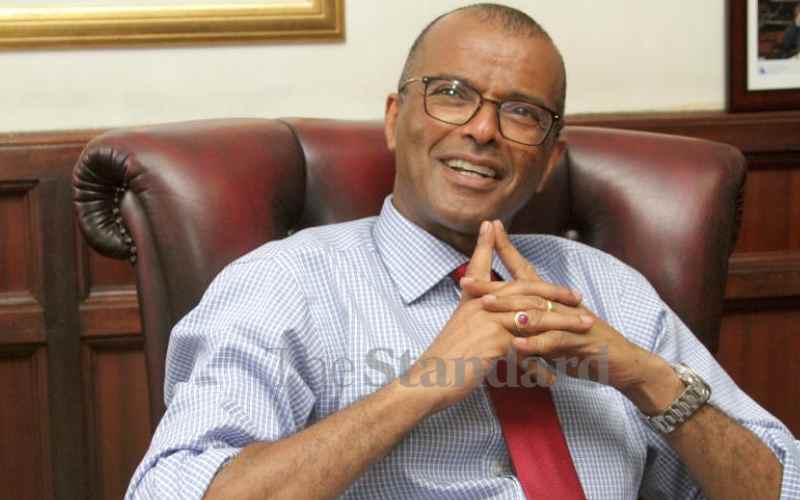 The president then looked up from his papers and just said: "Haiya, nimesikia." Murgor then walked out of the room.
He, John Githongo, then Ethics PS and Maina Kiai, chairman Kenya National Human Rights Commission had been brought as part of the "Dream Team" to clean up things in the first Kibaki administration in 2003. As things settled down and as those hitherto in the reform bandwagon tasted power, he noticed a change of heart.
"We were questioning things and suddenly overnight, we were considered enemies from within, not as team players with the same goal which was to turn the country around and fight corruption through good governance.
How did he lose his job?
"I was frustrated, threatened and eventually hounded out of office," he says in submissions in his application to be Chief Justice.
For a man who says he sees what others "prefer not to see", his exit from the DPP office was as dramatic as his tenure. He made the blunder of sending fillers to President Kibaki to help him out on a sticky matter. "The Sh6.4 billion cocaine case was not moving and so I sent the then Assistant minister Mirugi Kariuki (Internal Security) to alert Mr President that I had hit a sticky patch that only he could help."
The message was intercepted by the president's handlers.
This set in quick motion his sacking that came through an unsigned Sunday evening fax in May 2005. In street parlance, he had "touched a live wire."
"Those who wanted me out decided to let me go and explain later… and the sacking letter had to come from State House for it to be deemed authentic in the newsrooms."
Ironically, his firing was executed as he met his then-boss, Attorney General Amos Wako. He was to appear at NTV later that evening. He recalls the host of the TV show asking whether he would still appear on set.
Someone else, who according to him knew that the president had not been consulted, tried to plead with whoever was sending the fax to hold it until the next day.
He recalls that the nolle prosequi entered in the high profile case involving Thomas Cholmondeley, the Eton-educated son of Delamere was used as a ruse to get him bumped off. Cholmondeley, who died in 2016, had been accused of fatally shooting a game warden in his 48,000-acre Soysambu Ranch.
Will he do it again?
"I would do it again, but not in the same capacity. Recently he was enlisted as a public prosecutor by Noordin Haji, his successor, and quit when he felt that it was curtailing his law practice.
Besides that, he claims that he has been approached "more than once" to go back to his old job.
"I did what I had to do… I can only be something higher than DPP, AG perhaps or higher than that, say the CJ."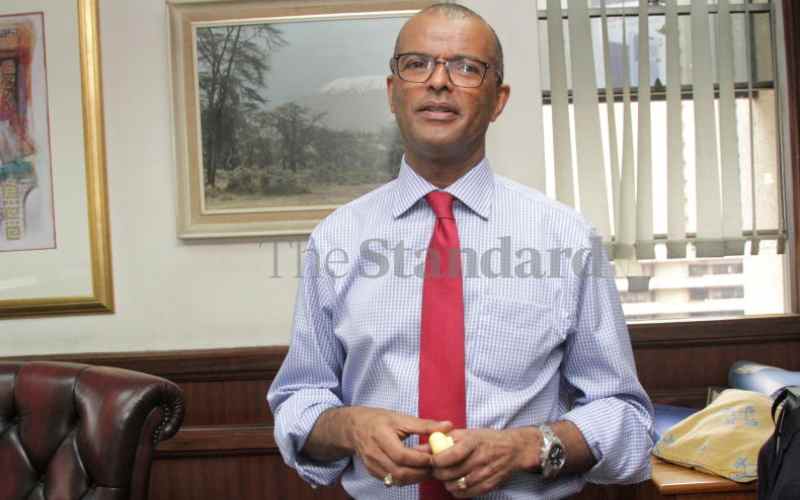 It is on account of his "seeing what others prefer not to see" that he plunged into politics in 2017.
"Retired General John Koech (now deceased) invited me to UDM."
His bid for the presidency gave the man who says he can't "preach water and drink wine" a rude awakening.
"What is your base?" he remembers analysts and political pundits and other politicians mocking him.
"Musalia Mudavadi, my classmate, was being presented first as a Luhya leader, Uhuru Kenyatta as a Kikuyu boss, Raila Odinga as a Luo ruler, William Ruto as a Kalenjin kingpin and so forth… I realised Kenya was not ready for me."
"It still is not ready for me or for someone with the thinking like mine… the political building blocks are still tribal as they were in 2017 and even with BBI, the overarching theme is the elevation of the tribe over the country," he adds, pointing out that the BBI architects' idea of national stability is placating five tribal kingpins with positions of president, deputy president, prime minister and two deputies.
He says his focus while in public service is to focus on solving the problem.
"How about someone who is not from the mainstream political arena?"
Will he try again? No, never. He moved back to private practice when he left the ODPP, which his wife set up before he joined her. She moved out again to the Judiciary where she sits in the Court of Appeal.
A consummate worker, Murgor says he believes in picking up the pieces and seeing the silver lining in the dark clouds. He recalls that once he went home after his sacking in 2005 and his son – who was watching TV - noticing that he was forlorn, said calmly with childlike innocence:
"Don't worry dad, we will be seeing more of you now at home."
What did his wife and children tell him when he went home after what many thought was a stormy interview during the recent search for Chief Justice before the Judicial Service Commission?
Murgor likes to qualify his answers. He goes on to tell me how his wife, two daughters, and a son (the youngest) had prepared him, including a mock interview by a panel (his wife and daughter) that ended as soon as it started because he "can't fake things".
"They said I was terrific," he says, with a tinge self-assurance of an episode that included a back-and-forth with DCJ Mwilu. His daughter Cherono, who is a lawyer at the Murgor & Murgor law firm, escorted him to the JSC interview while the rest, including his mother-in-law Evangeline Muli, the Guyanese-born widow of former Attorney General Mathew Guy Muli, the father of his wife Agnes.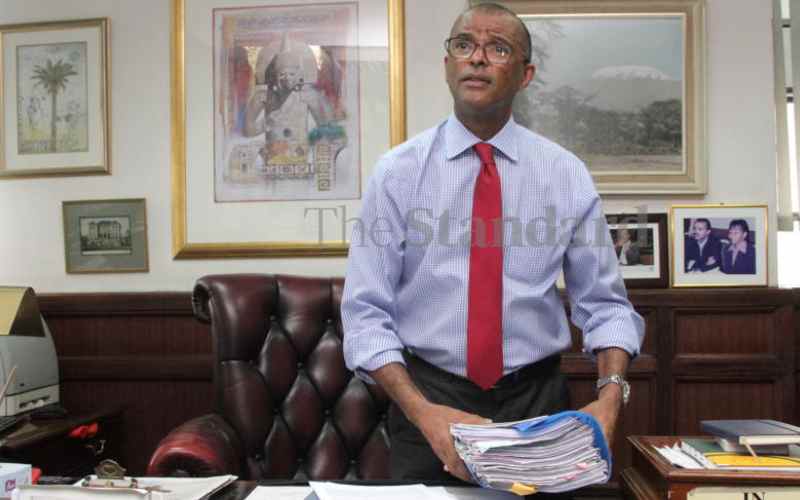 He considers himself a strong contender for the CJ post. "I am confident I was in the top three." He repeatedly said he didn't need the job yet he had applied for it. Why?
"Yes, I didn't need the job from a financial, perks and privilege point of view… I was offering to serve… I considered that the Judiciary needed my services."
"If you really need a job, trust me, you won't be effective." He is quick to remark that Chief Justice Martha Koome deserved the appointment nonetheless.
Their other children Chemeli and Kibet also stay with them. He describes his wife – whom he met at Law School - as his best friend. The two did not date in college, however, both were Kenyan participants in a young lawyers' training and mentorship programme, Crossroads Africa in the US in the 1980s. When they returned home, they joined the Attorney General's Chambers, he in 1986 and she a little while later.
"Then love blossomed, naturally."
Born in 1961- the same year as President Kenyatta - Murgor looks younger for his age. He practices farming, which he describes as the small things that make him Kenyan. He keeps dairy cattle at his farm in Eldoret where he also farms wheat, barley, and maize.
Hobbies? Reading: "A lawyer's work is to read so I can't say I read books."
Sports: "I played all sports while at school… squash, swimming, hockey at the competitive level." He picked up golf later in life and dropped it "when I got bored." He also hits the gym "at least twice a week" to keep fit.