IEBC inches closer to filling vacant commissioners slots as 2022 nears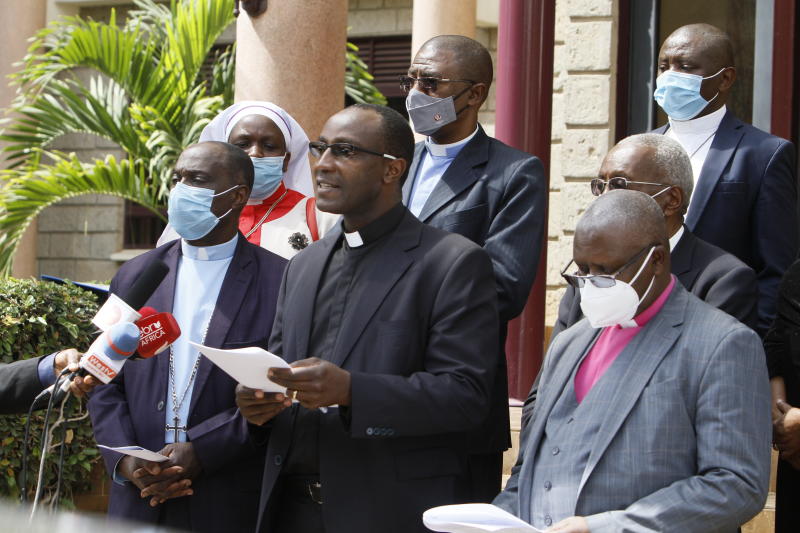 The Independent Electoral and Boundaries Commission (IEBC) has begun preparing for the 2022 General Election in earnest by shortlisting 36 candidates to fill the vacant slots of commissioners.
The agency also advertised for providers of legal services and technology even as its provision in this year's budget was cut.
The agency has been allocated Sh14.5 billion for the financial year 2021-2022. The cash, announced in the budget read on Thursday by Treasury Cabinet Secretary Ukur Yatani, is a significant reduction from the Sh19.7 billion allocated during the 2016-2017 financial year - the year preceding the 2017 elections.
The funds are to cater for preparations, procurement of services and equipment for the 2022 elections, and the employment and training of electoral staff. But as the commission gets its ducks in a row, it is also ramping up its defence against legal challenges.
The commission is building an arsenal of lawyers to battle it out in court on election-related cases.
At present, IEBC is in court hoping to overturn a ruling by the High Court that the commission did not have quorum to perform some key functions.
But going into 2022, IEBC will need lawyers at almost every step – from the Political Parties Dispute Tribunal (PPDT) to the Supreme Court.
Between 2012 and 2016, IEBC paid Sh1.06 billion to lawyers, according to reports from IEBC and the Auditor General.
In 2013, IEBC hired 14 lawyers to defend the commission and its chairman against a petition filed by Raila Odinga against President Uhuru Kenyatta's election.
Then IEBC CEO Ezra Chiloba told Parliament the commission received a fee note of Sh568 million as a result of the presidential petition, but negotiated the figure down to Sh385 million.
Senior Counsel
The electoral agency paid Senior Counsel Ahmednasir Abdullahi Sh40 million while Aurelio Rebelo was paid Sh30 million. Mr Abdullahi represented then IEBC chairman Issack Hassan while Rebello acted for the commission.
In 2017, IEBC spent Sh202 million in legal fees.
Some of the lawyers who have also represented IEBC or its staff are Kamau Karori, Kimani Muhoro, Mahat Somane, Erick Gumbo, Wambua Kilonzo, Lucy Kambuni, Paul Muite, Eric Ngumbo, and PLO Lumumba.
As IEBC invites lawyers to bid to be pre-qualified, it is a contest that lawyers will be scrambling for.
A second question facing the commission is how prepared it will be in under 13 months. The demands on the electoral agency are increasing as next year approaches.
IEBC has invited bids from a new supplier for technology to manage the expected BBI referendum and 2022 General Election. The commission intends to buy 10,000 voter identification tablets to upgrade its database.
For that, it needs bids from companies that will test, commission, support, and maintain the Kenya Integrated Elections Management System (Kiems) software.
IEBC getting a significant bump in its funding is typical of the year preceding an election. Compared to the 2020/21 financial year, the budget has shot up from Sh5.2 billion.
However, a cloud of uncertainty hangs over the commission on account of a referendum which seemed highly likely until the High Court declared the process of amending the Constitution unconstitutional.
IEBC acting CEO Hussein Marjan said the money allocated to the agency would be used in administration, daily running of the commission and preparation for the elections.
"Referendum costs were not factored in when the Treasury Cabinet Secretary announced allocations," Marjan said.
The Kriegler report recommended IEBC commissioners be in place two years to an election.
Constitutional lawyer Bobby Mkangi said lack of commissioners could lead to credibility questions.
Credibility issues
"Why we did not get commissioners early enough and why we are recruiting them now and the recruitment is subject to many controversies with the Law Society of Kenya, do not help in engendering credibility in the commission," he said.
By lacking a structurally sound commission, Mkangi said, IEBC is exposed to illegitimacy. "We have seen all this play out in the recent constitutional court decision to do with BBI. Letting the commission operate was under the doctrine of necessity so that it could run by-elections," Mkangi said.
The Election Observation Group national coordinator Mule Musau said there was a lot of apprehension on the elections.
"We have a commission which still has three commissioners. As things stand, they are only allowed to do preparations. Reconstituting IEBC is a major concern. Further, a number of senior staff have left and those positions have not been filled. Most important of them all is the CEO position," said Musau.