The thrills and pains of being Kenya's Finance minister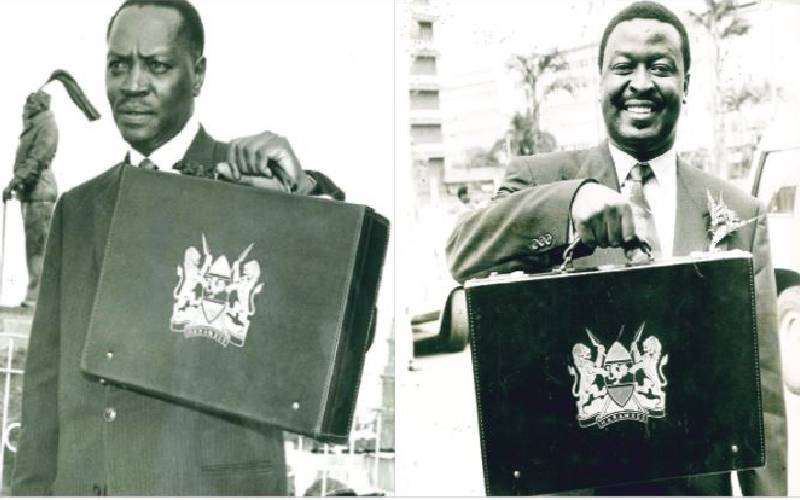 There was a time reading of the country's Budget was a monumental occasion. The Budget briefcase sent shivers down the country's economic and social spines.
In the 1960s, when the government had power to control prices, some commodities like sugar, bread, cooking fat and cigarettes would disappear from the shelves days before budget reading.
Traders would also hoard petrol and beer days before Thursday of the second week in June, in anticipation of making a windfall in the event the prices were hiked.
There was a time Kenya's first Finance Minister, James Gichuru "mimicked the hoarded goods" when he disappeared midway through his reading of the Budget speech, ostensibly to irrigate his dry throat.
His love for the tipple was such that many were the times he carried sensitive government document to Karai, his popular drinking joint in Nairobi.
It was on account for his love of the bottle that he fumbled through a budget, prompting his transfer to Defense ministry.
At one time Gichuru is reputed to have visited State House for a function and while his colleagues were served tea in the morning, he asked for a beer.
He was, however, not the only controversial Finance minister. Some of the 14 Finance ministers fared worse than Gichuru.
Arthur Magugu, was so attached to the bottle to a point that he would down a bottle of whisky at a single sitting just to prove that he had outgrown the frothy beer.
His tenure at the helm of Finance is remembered mostly because the reading of the Budget was delayed for days, which his critics attributed to overindulgence.
There were other Finance ministers such as Mwai Kibaki, George Saitoiti and Simeon Nyachae, who made other blunders. Nyachae was demoted after he publicly admitted that the government was broke.
Uhuru Kenyatta's time at the Treasury was overshadowed by a Sh9.2 billion typographical error. Amos Kimunya was hounded out of office by MPs over the controversial sale of Grand Regency Hotel.
It is tough being in charge of Finance docket. David Mwiraria died a bitter man before he could not clear his name and Henry Rotich is fighting graft-related charges following allegation of corruption and abuse of office.
These days, reading of the Budget has lost its glamour as the public is somehow involved in preparing the government's expenditure.
[Amos Kareithi]