Chief Justice nominee Koome spells out vision for the Judiciary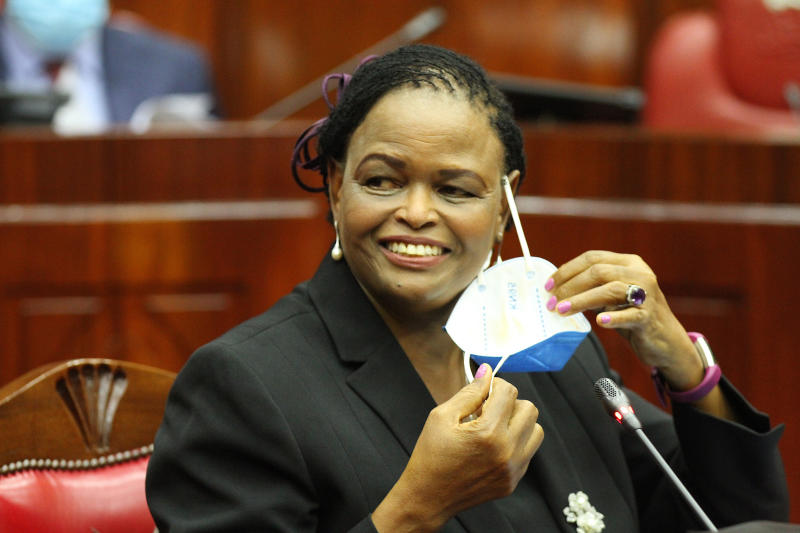 Chief Justice nominee Martha Koome yesterday said she plans to make the Judiciary more accessible and efficient.
The Court of Appeal judge said she nurtured her vision for the Judiciary for many years, exemplified by her bid for the deputy CJ's post twice.
She promised an assessment of the Judiciary, the human resource and structures to enhance accountability.
"My vision for the Judiciary stems from what is in the Constitution. The Constitution is a progressive instrument that requires that the administration of justice is always responsive to the needs of Kenyans," she said.
Justice Koome faced the National Assembly Justice and Legal Affairs Committee yesterday, where she said success of the Judiciary in dispensing its mandate required the support of other arms of government.
She described herself as "liberal and progressive" and proposed a round-table meeting to come up with structured rules of engagements between the arms of government.
"I will do whatever the Constitution requires me to do. If it requires me to come and sit here and answer to this august committee, I will do so," she said, in response to a question on whether she would appear before a parliamentary committee.
Her probable appointment comes in the face of frosty relations between the Judiciary and the Executive that worsened during former CJ David Maraga's tenure when President Uhuru Kenyatta vowed to "revisit" the Judiciary following the nullification of the 2017 presidential election.
Koome pledged to bridge the rift between the two arms of government through negotiations.
"No one can take away the independence of the Judiciary. No one can take it away. That is written in the Constitution," she said.
She, however, cautioned against interference by other arms, saying the Judiciary would not take any directions from other authorities. The committee led by Kangema MP Muturi Kigano raised questions about ethnic balance across the arms of government.
"Does it bother your conscience that if you are recommended by this committee, approved by Parliament and appointed, then all the three organs of government in our great republic will be headed by persons from the same region, commonly known as the 'mountain'?" Posed Kisumu West MP Olago Aluoch.
"I did not choose to be born in Meru. But for the 33 years that I have worked, I chose to serve Kenyans. I have served Kenyans from all corners of this country. "I was the lawyer for the Right Honourable Raila Odinga when he was detained without trial," she said, adding that her nomination was on merit.