The track god who was felled by the weight of his stardom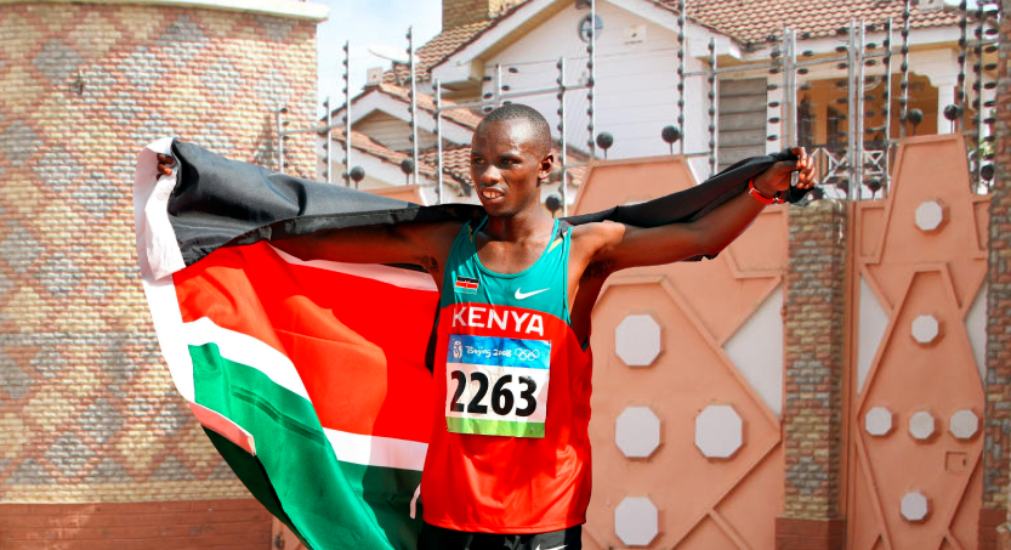 The year the boy with the battered running shoes crossed the "two'' Equator lines in a matter of minutes is unforgettable.
There was famine in Kagondo village, Nyandarua County. He had to cross two lines, a kilometre apart to reach his destination.
At that time, Samuel Kamau Wanjiru was in Class Five and he must have been taught by his teachers that a line has no thickness.
But as he was just about to learn, some lines are indeed thicker and some can be crossed but others can't be.
As he branched off the tarmac at Gwa Kungú along Nyeri-Nyahururu Road, he was a bit confused to see two versions of the Equator.
They were a kilometre apart and each had a signpost proclaiming its location was the real deal, The Equator.
But that is where the similarities ended.
At the first point, there were all manner of merchandise including Maasai shukas, artefacts from Machakos and Kisii inside huts where ochre-covered faces peering from behind traditional dresses waited to entertain tourists for 30 pieces of silver.
If the fee was right, they could perform any traditional dance the customer wanted. Some of the dances were as fake as their equator.
But there was the other washed-out yellow poster too, forlornly informing speeding motorists that it was the Equator.
There was not a single kiosk standing near the invisible line. In truth, it is was all alone but tourists were unwilling to accept this simple fact: This was the Equator.
"Aha! Do not mind that. There is only one Equator and it certainly does not run near the stalls. That is all business," explained a retired Education Officer FM Kariuki who was also acting as a tour guide.
After crossing the blurred lines, the drive abruptly ends past some elephant grass, near a collection of derelict timber houses in a U formation.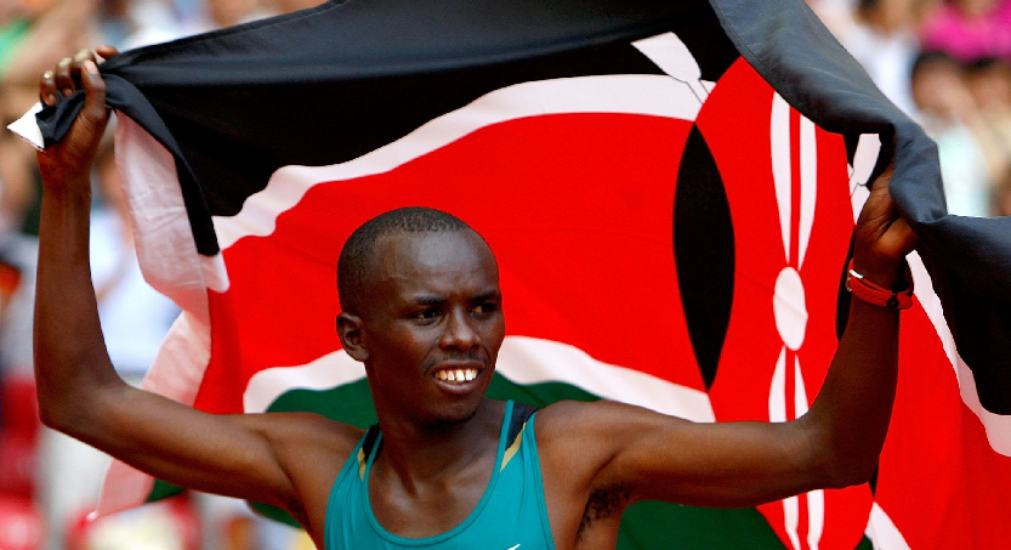 Long before the struggling athlete was born, this was the stomping ground of another legend, Kungú Karumba.
He mysteriously disappeared, while on a business trip to Uganda in June 1974.
His whereabouts are unknown to date, but his name has not been forgotten for he bequeathed it to the area, now known as Gwa Kung'ú (Kung'ús place).
No boarding facilities
It is in this locale, twenty-one years ago, that an unofficial Kenya - Japan venture dubbed Mutual Fair Exchange (MFAE) athletic camp was born.
FM Kariuki had teamed up with a Japanese businessman, Masuto Marukawa to establish the camp.
It is on his 15-acre plot that the ruins of what was then a vibrant camp stands today.
The doors are secured by rusty padlocks, wooden windows bolted from the inside.
On that hot Saturday morning, when Wanjiru first walked into the MFAE camp, there were no boarding facilities for boys.
Kariuki, who was the manager, explained how things worked then.
"The boys would come during weekends and for training. The girls resided in my compound but had their own living quarters and a teacher.
"We later built some dormitories for the boys so that they could also be taught in the evening by the teachers."
Today these dorms are closed, MFAE club disbanded and there are no nimble young feet thumping around in hand-me-down running shoes, dreaming of conquering the world.
Instead, the camp is guarded by millions of bees who now call it home. Their rent to Kariuki is about 300 kilos of pure honey.
But Kariuki only gets this rent in kind only when it rains.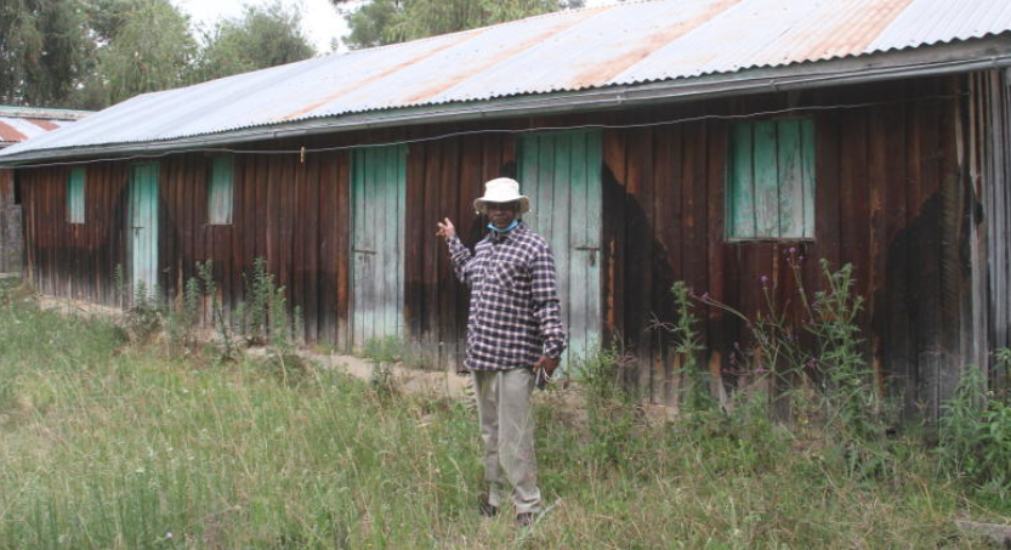 In times of drought, which is often in Gwa Kungu, he has to waive the rent till the rainy season.
"Wanjiru was a very pleasant boy in athletics. He came at the right age and he was forever smiling and obedient. He however had a problem in expressing himself," says Kariuki.
When Mfae organised a cross country competition so as to pick a pupil who would go to Japan for further training and studies, Wanjiru astonished everybody when he beat a field of hundreds of desperate pupils, some older and bigger than him.
Japan wanted only one pupil. During the oral interviews, Wanjiru flopped because he could not express himself.
So he used another path to Japan.
In 2001, he was the best runner in six kilometres, a competition organised by MFAE, and was ultimately given a chance to go to Japan where he undertook his secondary education.
This time, he had literally let his toes do the talking as he negotiated his passage to Japan and fame at a blistering pace.
In body and spirit, he was unbreakable by the harsh tarmacked training tracks which had ruined the lives and careers of many teenage Kenyans athletes.
The next time Kariuki met the shy athlete at Nyahururu Stadium when he came for holidays, he marvelled at how fast he had matured.
He was now a rising star and his age-mates were all over when he trained at the stadium.
He discarded his battered running shoes and was now training in designer gear.
He even had a car, an indication that money had started flowing. Wanjiru had changed.
By then, the shy boy was like a "messiah'' and was followed by a legion of disciples.
Kariuki considered meeting him in a bar suicidal.
"Whenever I saw Wanjiru in a social place, I would discreetly leave. He treated me as a father and was extremely respectful and generous," Kariuki said.
"He would buy everyone drinks and generously tip those who had served him. His peers also got their share of handouts."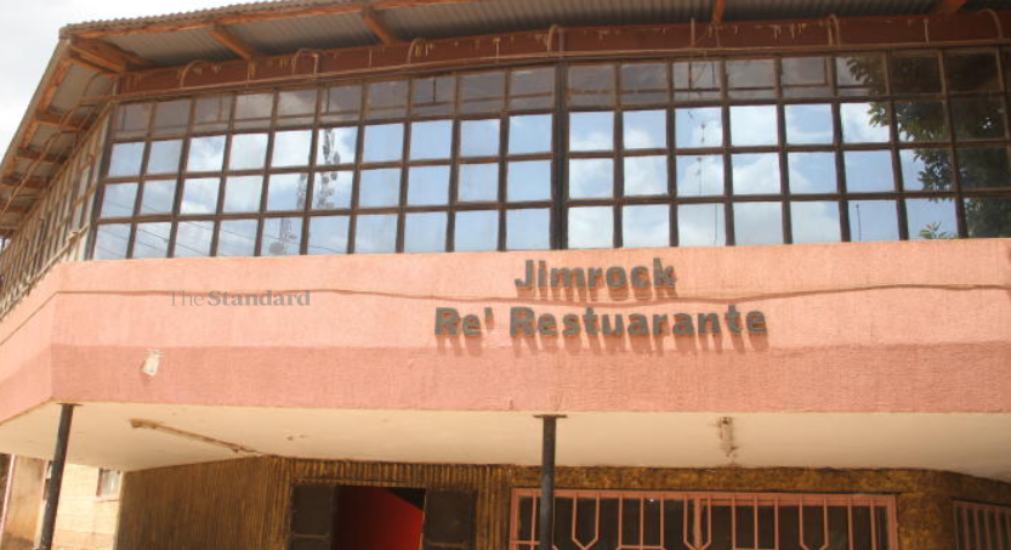 By then, the athlete had become a superstar.
According to 59-year-old Francis Kamau who was a coach in Nyahururu, the runner was on his way to greatness and even had foreign managers.
Roaring crowds
"I met Wanjiru in 2005 after his schooling in Japan. He came to my camp at Site and Service Phase II estate and told me he had been sent by Hussein Mark, from America. He told me he wanted to become a professional athlete," Kamau says.
Coach Kamau recalled the buildup to the Brussels Diamond League in 2005 with a dreamy, faraway look.
Wanjiru had gone to Belgium with four local boys, his agemates, to run with him.
Before the trip, he had been pestering his coach with questions about the greatest athlete then, Kenenisa Bekele.
At that time, Wanjiru was convinced he could outrun Bekele, who had a run 10,000 metres in 29 minutes.
Reuters immortalised that day and quoted Bekele explaining how he had been egged on by the roaring crowds as he ran "in rhythm to the pounding of African drums''.
He was hotly pursued by Hassan El Lahssini of France with a time of 26:39.77.
But the toast of the moment was Wanjiru who was third and set a world junior record of 26:51.87.
Shortly before the race, Wanjiru had called his coach and remarked how he had seen Bekele being interviewed by the world press while he was ignored.
The nondescript Kenyan teenager was not asked a single question.
"I warned him not to underrate Bekele for the Ethiopian was at the apex of his career.If he miscalculated, I warned him, Bekele would overlap him, but Wanjiru never wavered."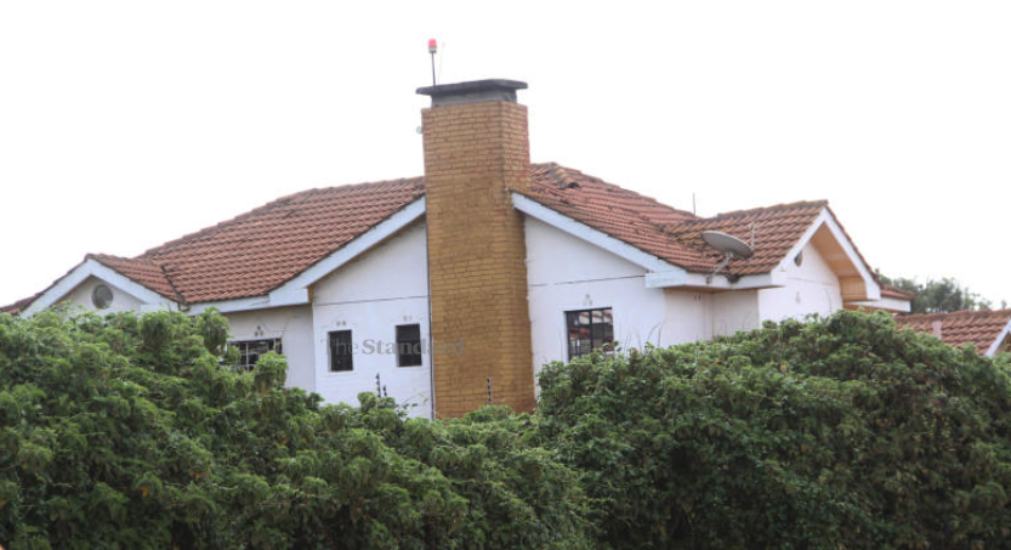 From start to finish
Kamau recalls. "A few hours before the race, Kamau Wanjiru called his coach who was waiting for the race to start and declared."
He also remembered Wanjiru enthusing over the phone: "I have seen Bekele. I have confirmed that he too has thighs the same size as mine. He is beatable."
At the time Wanjiru was achieving this feat, many people had never heard of him and he took Kenya by surprise as he was still a student in Japan.
And after Brussels, Wanjiru, then 18, proceeded to the Netherlands where he broke his own record of half marathon.
It is this performance that earned Wanjiru his place in the Olympics team.
He was very strong mentally, according to his coach, and stuck to the sample plan he had devised; leading the elite athletes from start to finish.
And the smiling young man brought a gold medal in the Olympics marathon.
Ultimately, he had joined the ranks of Nyahururu's greatest son, John Ngugi.
And Nyahururu was waiting when he ultimately came home.
There were times, the coach says, that Wanjiru 's friends took advantage of his naivety.
"I was at one point called an idiot by people who wondered why I had not got any money from Wanjiru as his coach while others had."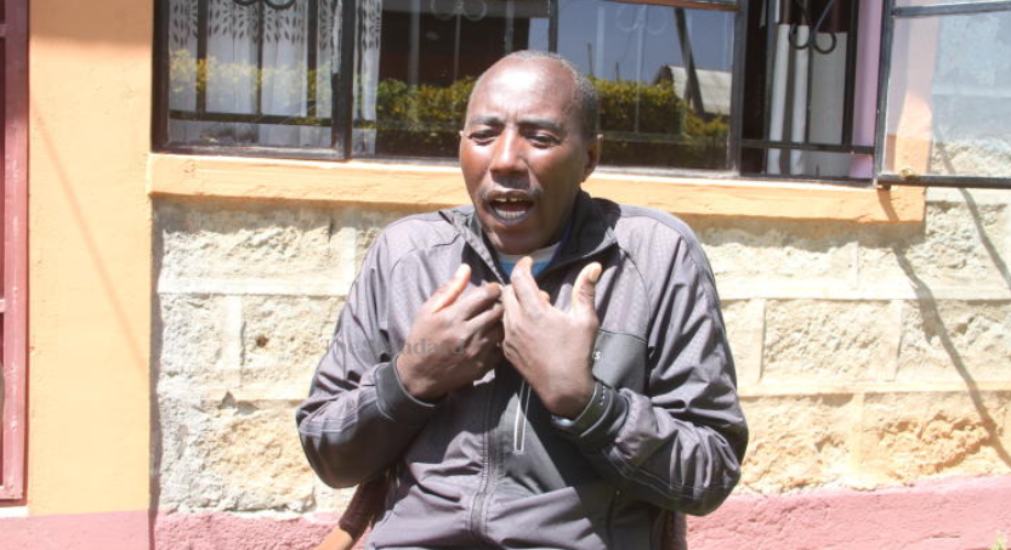 Shortly before his death, the coach noted he was under a lot of stress.
At times he would lose concentration during training.
When asked what was bothering him, he would just smile and clam up.
The distraction, the coach recalls, was evident when Wanjiru was preparing for the Chicago Marathon.
Stories done after the race attested to this and though he won the race for the second time, he appeared to have been in distress.
Three weeks before his death, coach Kamau met the athlete and asked him about reports that his life was in turmoil but he just smiled the questions away.
"One Saturday, he called me and said that he could not go to Eldoret where he was supposed to train for three weeks because he wanted to attend to a personal matter.
"He promised that he would be in Eldoret the following Monday. He went as he had promised. I never saw him alive again," says coach Kamau.
The next call he received was three Sundays later from Daniel Gatheru, a friend and a confidant of Wanjiru
He informed him that Wanjiru had fallen from the balcony of his house.
"I decided to walk to the hospital, where Gatheru said he had been taken. It was around 11.50pm. Before reaching the hospital, I got another call and I was told Wanjiru was no more. I was devastated."
The coach says his namesake was no angel. He recalls an incident when Kamau was driving to his home in Muthaiga but was obstructed by a wedding procession.
The runner was impatient.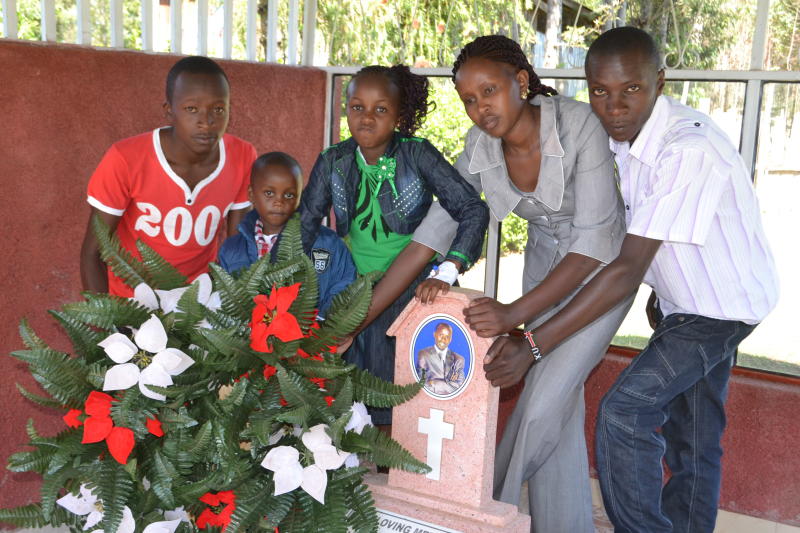 This is the time the champion was said to have whipped some of the people.
"On another occasion, Wanjiru was driving to Olkalou and his vehicle hit a tree. He lost consciousness. When Wanjiru regained consciousness, he found onlookers around him. Among them a pastor. He was confused and started looking for his pistol. Some people thought that he wanted to shoot them."
When we sought Gatheru for an interview, he was inaccessible.
At first, he promised to meet us a day later but at the appointed time, the phone was switched off.
We never got through to him again.
Paul Mutero Kuira says he had known Wanjiru since 2005 as the two were in the same school in Japan, Sendai Ikuei Gakuen.
"I met Wanjiru in Japan. He was more than a brother. Since he had been gone to Japan earlier, he assisted me to settle down," he says.
"I got some injuries and I was forced to return home. When Wanjiru learnt that, he rented a house for me and assisted me to pay for training in a camp."
Wanjiru gave him a second chance. He last spoke to him on May 3, 11 days before his demise.
He appeared relieved that he and his family were relocating to America, for a new beginning.
Wanjiru's new dawn never arrived.
When he returned to Nyahururu, it was to a cautious welcome, which ultimately ended with a lover on his matrimonial bed, a face-off with Triza and a cold body causing a spectacle and a stampede in a district hospital mortuary.
Today, the man some followed like a deity lies in a "shrine" of glass, constructed about three kilometres from the Equator along the Nyahururu-Olkalou road.
The "shrine" faces empty sheds which once hosted crossbreed cows.
Their moos are long gone just like the wild chanting in athletics meets.