Controversy rages on over death of a mother of two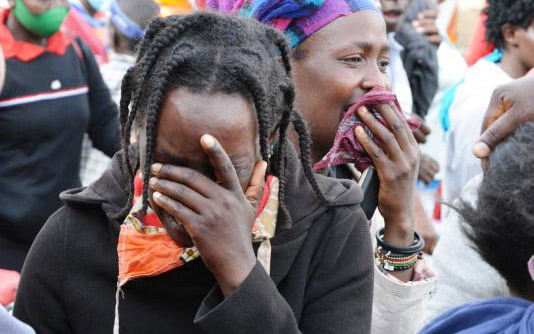 A postmortem report done on the body of a 32-year-old woman retrieved from a water tank indicated she might have been involved in a violent struggle before her death.
The report by Dr T Ndurugu that was released to the family yesterday further indicated that Ann Njeri drowned.
"The injuries on her hands, head and back indicate that there was a struggle before death," read part of the report.
The body of the deceased was found in an underground water tank by a relative before the boyfriend was arrested and later released by police in unclear matters.
Her family is now demanding for justice, saying she was murdered before her body was dumped inside the water reservoir.
John Mwangi, an uncle to the deceased, said they believe the postmortem report and called for further investigations into the circumstances that led to her death.
"When the body was discovered the tank was closed from the top and we believe that she was murdered before being dumped inside," he said.
Her grandfather John Kiboro wondered why the boyfriend had not been questioned over the controversial death.
Kiboro noted that the woman who was an orphan had left behind two children who are already suffering following the controversial death.
"We are planning to lay her to rest in our family home in Gikambura, Kiambu and we believe that our daughter was murdered," he said.
Speaking on phone, Naivasha Police Commander Samuel Waweru said the evidence they have gathered support the suicide theory.
"Though we have not received the postmortem report, investigations by our officers purely point to suicide but we are ready to open an inquest file if the family is dissatisfied with our investigations," he said.
Cases of murder within family circles and among couples have been on the rise across the country in the last one year with experts blaming mental health for the crisis.
The incident comes barely two weeks after a 34-year-old mother of two was strangled by her 22-year-old boyfriend in Kayole estate off the Nairobi-Nakuru highway.
The suspect, who later surrendered to police after going into hiding for a week and has since confessed to killing the deceased, accused her of adultery.