Mystery: Woman's body found in water tank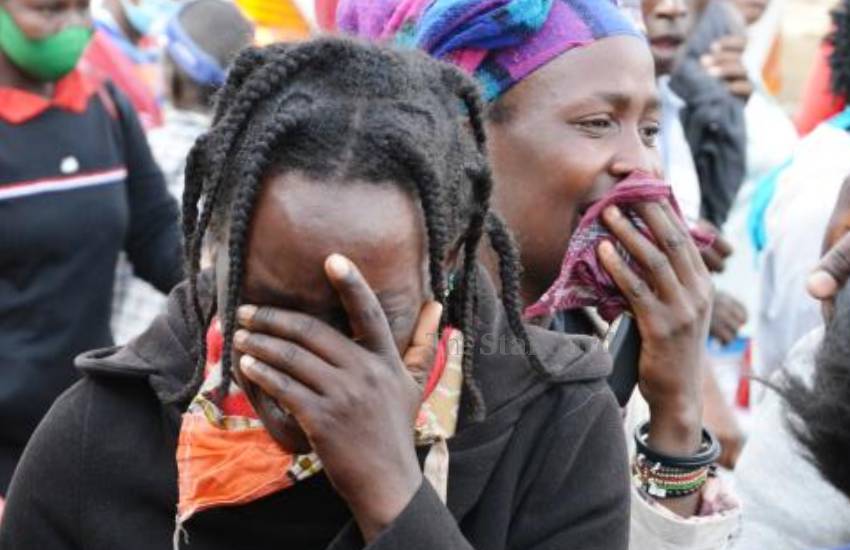 Mystery surrounds the death of a 34-year-old woman whose body was found in an underground water tank in Mai Mahiu, Naivasha.
The body of Ann Njeri was found by her brother-in-law James Ngugi who informed the police.
Her relatives claim she was murdered by someone close to her.
"We believe that Njeri was murdered and the body dumped in the tank and all we are asking for is justice and the arrest of the killer," said the relative, adding that they found the deceased shoes next to the tank.
According to the relatives, the deceased had fallen out with his longtime boyfriend before she met her death.
The police arrested the alleged boyfriend but released him hours later. They claimed that the deceased who was living alone could have committed suicide after falling out with her boyfriend.
Naivasha OCPD Samuel Waweru confirmed the incident, adding that they were waiting for a post mortem to determine the cause of death.
"One suspect has recorded a statement after the body was recovered and it's only a post mortem that will guide us in this case," he said.
The incident comes barely two weeks after a 34-year-old mother of two was strangled by her 22-year-old boyfriend in Kayole estate off the Nairobi-Nakuru highway.
The suspect who later surrendered to police after going into hiding for a week has since confessed to killing the deceased.
Meanwhile, an attempt by a group of thugs to carjack a trailer along the Naivasha-Mai Mahiu road ended on a sour note after the driver of the trailer rammed into their vehicle.
The thugs, driving a Probox had blocked a section of the road near Longonot center in an attempt to steal from the trailer that was headed to Western Kenya with assorted construction goods.
The OCPD said that four of the thugs managed to flee from the scene with injuries, leaving behind one woman who was trapped in the wreck.
"The woman is in custody assisting us with investigations following the incident and we suspect that this group is behind a spate of robberies along that road," he said.