Lands Commission signs MoU to ratify community land in the country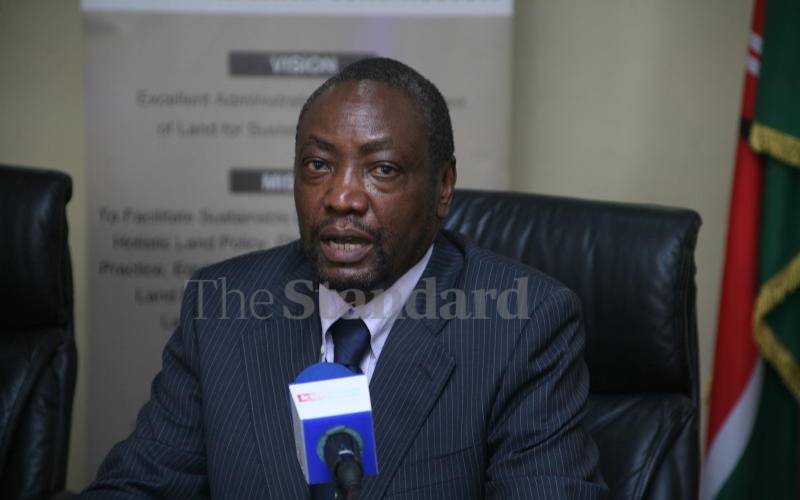 The National Lands Commission has signed a Memorandum of Understanding with two grassroot land rights organisations that will see communities involved in utilisation of community land.
The agreement between the commission, Indigenous Movement for Peace Advancement Conflict Transformation (IMPACT) and Namati, will see communities especially those in arid and semi-arid areas educated on community land rights.
"The NGOs will help with educating communities on land rights and in documentation of the land rights and interests," said NLC chairman Gershon Otachi.
The Lamu Port South Sudan Ethiopia Transport (Lapsset) project which cuts across several counties comes out as one the major government's projects that has pitted the implementers and the communities on lands acquisition and compensation.
"In Turkana, for instance, there has been ligation around acquisition of land for the LAPSSET and the aquisition of land due to disagreeing stands taken by the county government and the community on ownership of the land in question," said Otachi.
Other projects that have caused conflicts include Lake Turkana Wide power, Africa's largest wind energy project.
The Samburu, Rendille and Turkana communities have been deeply ambivalent towards the project due to land ownership conflicts.
The NLC official admitted that the the historically-weak legislation protecting communal land has had major setbacks in implementation of key projects.
Take a quick survey and help us improve our website!
Take a survey
The agreement tasked NAMATI in monitoring registration of all land rights and community interests and advise the national government on utilisation of the lands.