Nabongo was a British collaborator? Tell that to the birds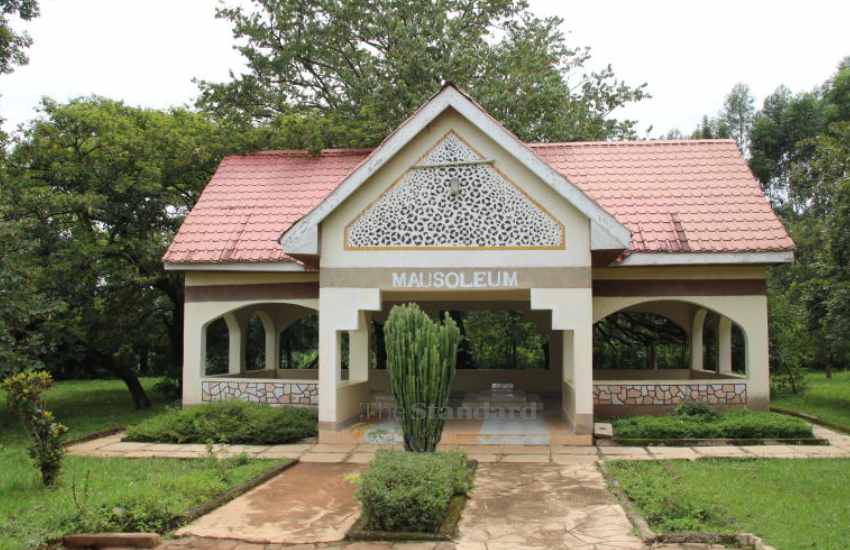 When the Duke of Edinburg died recently, heads of state from across the world sent condolences. Among them was Uhuru Muigai Kenyatta, CGH, President and Commander-in-Chief of Kenya's armed forces.
Uhuru, for those who may not know because Kenyans are notorious for their short memory, was son of Kenya's founding president Jomo Kenyatta, aka Burning Spear, and the man once referred to as a leader unto a darkness by British colonialists.
But insult is not all the Brits did. They arrested Burning Spear on false charges, procured witnesses to lie that he was a Mau Mau leader and tossed him into detention, with intent to drown him in a drum of whiskey. So it was with great amusement that I watched Jomo condole with the very royals who stole his father's land and jailed him for whining about it.
Strangely, Nabongo Peter Mumia II, despite the long-held view that his grandfather, Nabongo Mumia, King of the Wanga, was thick as thieves with the Brits and a 'colonial collaborator', did not even bother to reverse-call the Brits and say, 'sorry for your loss, mates'.
It got me thinking. Was the Great Nabongo really a collaborator or those rumours were the product of his political enemies' fertile imagination?
First, the King of Wanga had no business joining 'Kenyans' to fight the British. Kenya was not his neighbour and did not exist to the best of his imagination. The British had not stolen his land. So why would a fight happening hundreds of kilometres away and which had nothing to do with his oath of office concern him?
Here was a man whose kingdom was under siege. His own warriors were few in number, lazy as hell, laughably skinny and unwarlike to the extent that he had to hire foreign Maasai warriors for back-up. His blacksmiths were sleeping on the job and his seers hadn't foretold anything with a measure of accuracy in decades. His medicine men were rubbish. Yet the man was surrounded by rampaging and fierce Bukusu, Iteso and Luo warriors.
What was the man to do? Start fighting the British? For what? What quarrel did he have with them? His primary focus was to defend his land and protect his people, and if the devil could help, so what?
Take a quick survey and help us improve our website!
Take a survey
His wisdom in conning the British to fight his battles has long been vindicated. Generations of African leaders have slept with the enemy to protect their personal, err sorry, national interests. That is how statecraft is played, my friends.
Besides, if the man had been a British collaborator, his sons would have been the leaders of the new Kenya. It is the sons of colonial-era chiefs who became provincial administrators, MPs, lawyers, doctors, right? They became major landowners, and wealthy beyond imagination. Nothing of the sort happened for Mumia. His sons did not go to school at Alliance or train in Britain. They did not join the government in top positions. And no son of Wanga has ever been a billionaire. Isn't that a tad strange for the subjects of a man history likes to sneer at as a collaborator?
For me though, the fact that he declined an invitation to tour Britain remains the strongest reason that the man was no collaborator. He did arrive at the Port of Mombasa, alright. But as he stared at the vast expanse of the Indian Ocean before boarding a ship, his top adviser leapt forward:
"Oh king, our land reeks of wealth. Our maidens are the finest in the world. The meat of our livestock is tasty as hell. For what, great king, would you risk your neck in that endless ocean? What would become of us if the unthinkable happened and that boat sunk your royal bones?" his adviser cried.
Legend has it that the 'British collaborator' nodded, ordered his chauffeur to whip the oxen around and get the presidential mkokoteni chugging back to his Elureko palace posthaste. If there is a collaborator who can turn down an invitation to shop, eat per diem and whore in Europe, then my grandpa was a Mau Mau fighter pilot.
Psst: The writer is no historian. You are, therefore, advised to treat this historical account with a heavy pinch of salt.