Body delayed, medical attention denied: Life is brutish for Kenyan domestic workers in Saudi Arabia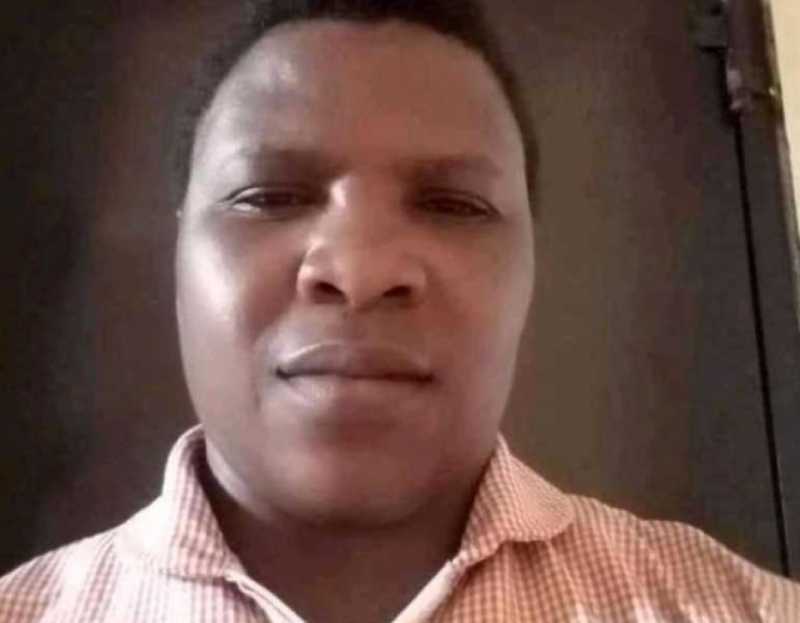 Not far away from Moi's Bridge town, Bernard Musera's family was still waiting for the body of his younger sister Alice Kagea.
Kagea, who was also in her early 20s, died in Saudi Arabia in December but her body is yet to arrive in the country.
According to Mr Musera, Kagea had left the country for Saudi Arabia early last year in good health.
But barely three months later, the family was informed that Kagea was ill and had been admitted to the Intensive Care Unit (ICU).
Two weeks after The Standard interviewed Kagea's relative in Moi's Bridge, her body arrived in the country. No autopsy was conducted, according to Mr Musera.
He said the family buried her at a family farm in Njoro, but could not do a postmortem because they wanted to bring her shocking demise, compounded by the long and agonizing wait for her body, to closure.
Mr Musera said his sister was connected to the Saudi Arabian housemaid job by one of her friends who had travelled to the gulf country earlier.
Kagea was in ICU from March last year, Mr Musera said.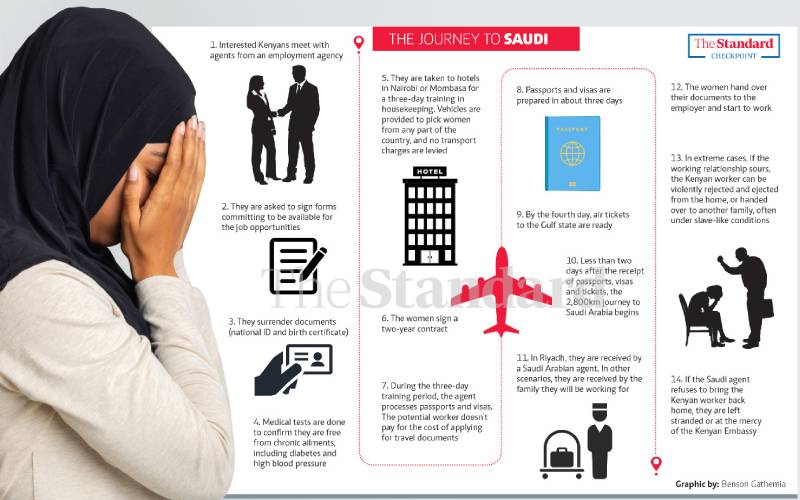 "We heard Kagea was admitted in a hospital. Later, we were told she had undergone a surgical operation and we don't know who signed the medical procedure. We also didn't know the nature of the operation she underwent," says Mr Musera.
He adds: "The family received a message from a Kenyan in Saudi Arabia in May, indicating that she had recovered and arrangements made to bring her back to Kenya."
Mr Musera said as they were waiting to receive her back, we were informed that she was sick again, that time worse, and was moved to another health facility in the Asian Country.
On December 27, Mr Musera said, they received a report that his sister had died on December 6.
As preparation to repatriate her body got underway in January this year, the family was again slapped with another shock – they were informed that the body would be interred in Saudi Arabia since Kagea had died of Covid-19 complications.
Mr Musera said the family read mischief in the decision to bury his sister's remains in a foreign country, saying it might have been a plot to conceal the cause of death.
"How did someone who was in ICU for almost the whole year contract Covid-19? We sat down as a family and asked my brother who works in Naivasha to look for Kagea's agent and move to the state department of immigration to stop the decision to bury her in Saudi Arabia," he said.
"The matter was then treated as a police case and authorities at the Immigration department started investigations. We were later told the body had been booked for a flight home. We are still waiting."
My leg was amputated after I was denied medical attention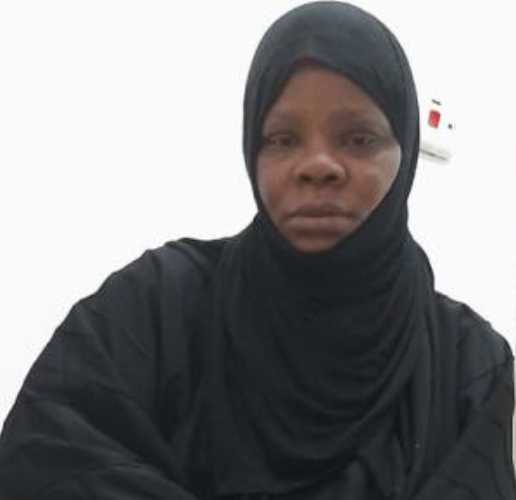 Halima Kadzo Ziro, 35, left Kaloleni, Malindi County for another sweet-turned-sour deal, but her right leg was amputated earlier in February and she is now under the care of a compatriot Lilian Zawadi in Riyadh.
Ms Ziro says that one day in November last year, her leg started swelling after she was pricked by an object while undertaking her normal chores.
She says she didn't get permission from her employer to seek treatment and the leg started turning dark.
Ziro who is still stuck in Saudi Arabia is worried that she may not provide for children in Malindi when she returns to the country.
"I sought treatment at King Saud Medical City and I was told I was diabetic and that the leg had to be amputated. The procedure was done and I was discharged. But I was kicked out by the employer and now being hosted by my fellow Kenyan. I can't do anything for myself because I have no crutches and I am still healing. I don't know what to tell my children when I return to Kenya one day," Ms Ziro said in a virtual interview.
"If I was in Kenya, I would have the freedom to walk into a health facility and seek treatment early. I couldn't be a disabled woman today."
Ziro says she never knew she was diabetic until the day doctors recommended amputation of her leg.
A medical report seen by The Standard, issued by a Dr Ayman Alswayeh indicates that she was diagnosed with diabetic food.
My sister died in her employer's home after a 'short illness'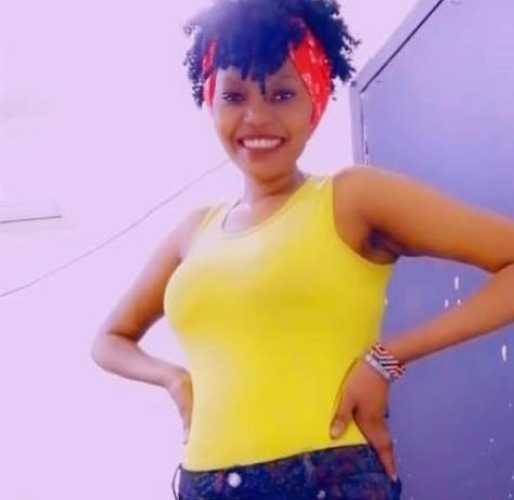 Shocking reports of the sudden death of Esther Wajiru Wakonyo from Nakuru County, who was working in Riyadh, emerged on February 10 this year.
Ms Wakonyo died at the home she was working in after a short illness, and transportation of her body for interment in Kenya proved challenging for the family. A fundraiser was conducted a week after the news of her death.
A video of Wanjiru's body being moved out of the house to Shemesh mortuary in Riyadh resurfaced online.
Her death adds to the long list of young Kenyan women who sought greener pastures in the Gulf, only for their bodies to be transported to the country in cargo planes.
According to a Kenyan woman in Saudi Arabia, Wanjiru who was born on July 7, 1993, died at 5pm on February 10.
Earlier in March, the remains of Anne Wanjiru, 35, who died in Bahrain on February 20 arrived in Kajiado County.
Wanjiru died one day after talking to his brother, Geoffrey Wanjama, who resides in the Kware area of Ongata Rongai.
"My sister told the family that she had been sick for some weeks. She claimed she had requested her employer to take her to the hospital but they refused to listen to her. She also said her boss, a retired civil servant in Bahrain had denied her food," Mr Kamau said.
Kamau claimed that after they spoke to her daughter on February 20, and there was no further communication with her until four days later when she was informed she had passed on.