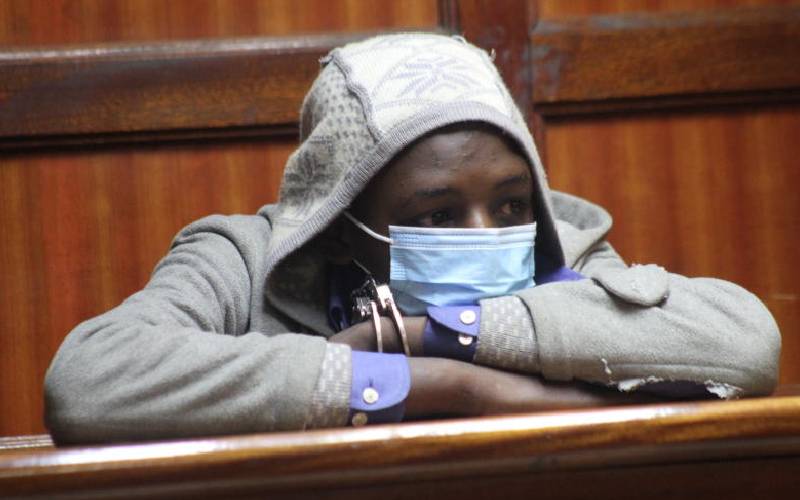 A repeat shoplifter from a city supermarket was Wednesday jailed for one year or pay an alternative fine of Sh100,000.
Alvin Linus Chivondo appeared before Milimani Chief Magistrate Wendy Kagendo and admitted to two counts of stealing and handling stolen goods.
In the first count, it was stated that on April 10, 2022, at Naivas Supermarket located at Development House, Moi avenue in Nairobi he stole five kilogrammes of Daawat long grain rice, 500 grams of American gourmet honey and 500 grams of Fahari ya Kenya tea leaves.
The charge sheet added that he also stole five litres of Fresh Fry cooking oil and two kilogrammes of Kabras Sugar all worth Sh3,165 being the property of Naivas Kenya limited.
The facts as read in the court indicated that Chivondo had on April 3, 2022, at the same supermarket found to have stolen goods from it.
He was taken to the Central Police Station and pardoned by the Officer Commanding Station (OCS).
Chivondo asked the court to forgive him and promised not to repeat the offence.
Chivondo said that his action was driven by hunger as he had lost his job. He did not specify the job he lost but said he has a family and has a jobless single father depending on him.
Chivondo said that during the first theft, a good samaritan whom he had met earlier at the supermarket bailed him out by paying the cost.
In her ruling, Kagendo said that he found the accused not honest with his words and was a perpetual thief having been arrested earlier at the same supermarket over the same offence which he was forgiven by the OCS.
"This is a clear indication that the supermarket is prone to theft by people who are reaping from where they have not sown," ruled Kagendo.
The magistrate added that last week she released four people who had been arrested at the same supermarket.
Kagendo added that the sentence he handed Chivondo was to deter other thieves from the vice.