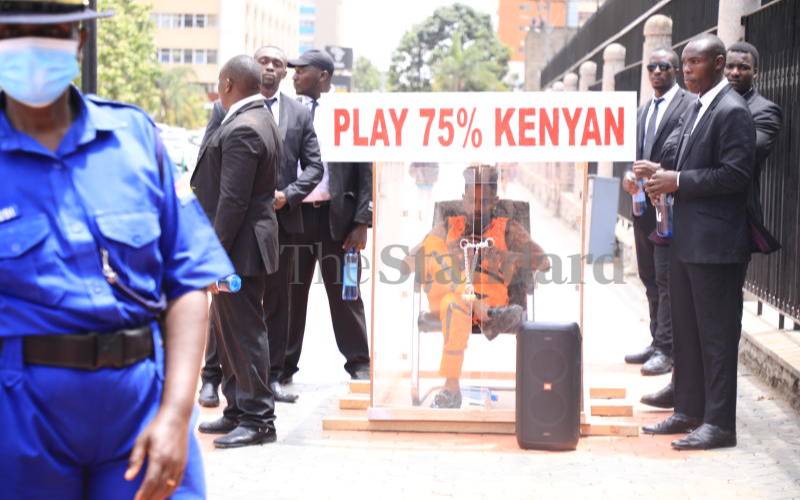 Comedian Eric Omondi caused a stir outside Parliament today.
The comedian was carried while locked in a transparent case with bold writing 'Play 75 percent'.
He said his protest was aimed at pushing for parliament to debate on how local music will get at least 75 per cent of airplay.
"This is a hunger strike and I will stay here until the lawmakers' debate the matter," Omondi said.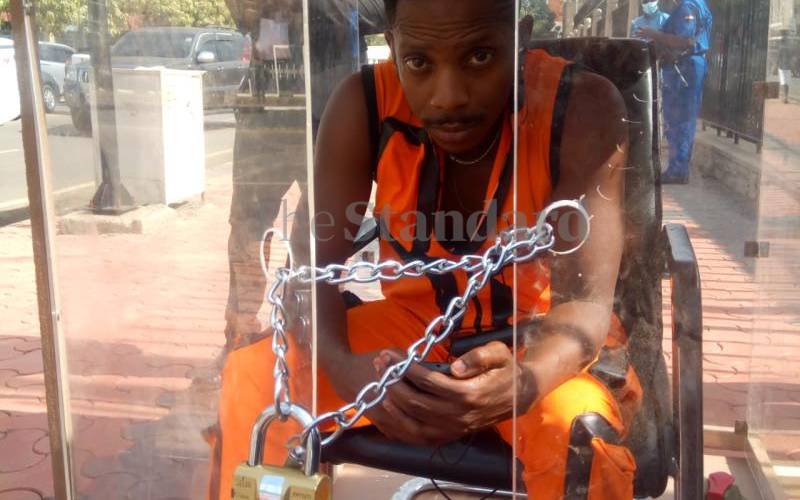 Six muscular men carried the comedian inside the cube that had some holes to allow him to breathe. The cube was locked from outside with a huge padlock and chain.
"I am officially declaring a hunger strike, if I have to stay here for two months, so be it. If I die here of hunger so be it," Omondi said
Already, Dagoretti MP John Kiarie has tabled a motion in the house stating that the matter being pushed by the comedian will be debated.
"We had to step out and see what Eric is up to; his action is timely because the discussion of the amendment bill is coming up. The industry is bigger than is assumed and artists need to be heard," said Kiarie while talking to the comedian.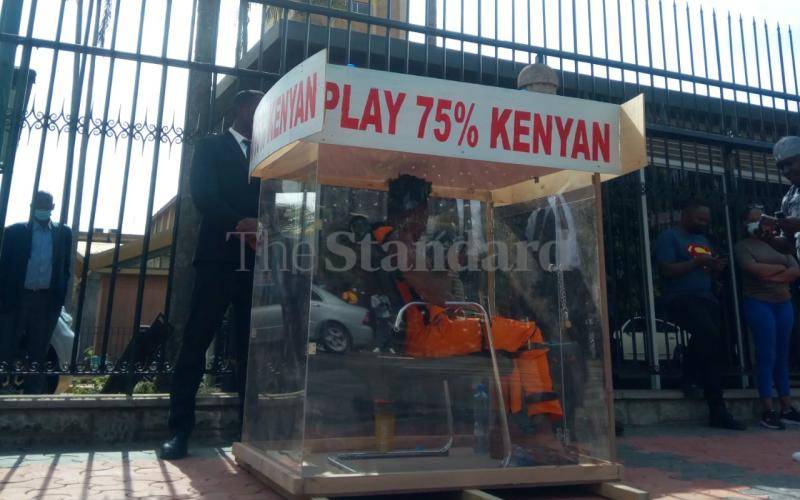 However, Omondi said he will keep protesting until the lawmakers discuss how the local content will get enough airplay in Kenyan radio stations and televisions.
Two months ago, the comedian was arrested while attempting to storm parliament over the same agenda.
"Last time I was here alone and no artistes stood in solidarity yet I'm pushing for their interests," complained Omondi.