Suspects crush padlocks, sell at Sh1m as gold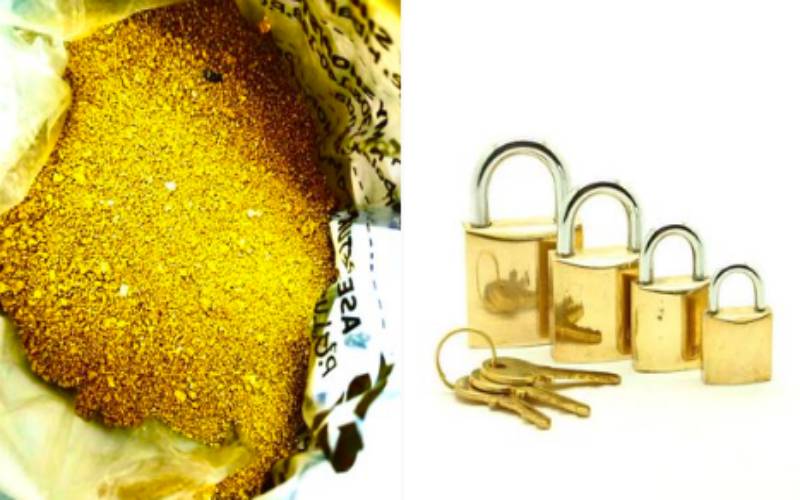 Two suspects arraigned for fraud in Sh1m gold scam will stay longer in custody as police in Nairobi complete investigations.
The two, who hail from Uthiru, were arraigned on Friday, January 28 for allegedly selling crushed padlocks as gold to their victim. The victim allegedly paid them Sh1m.
Police said the suspects, who had introduced themselves to their victim as Congolese men dealing in gold, were tracked down to their Uthiru home, where they were arrested.
"After being shown the crushed padlock, the victim deposited Sh1 million in the suspects' mobile money accounts in exchange for the fake gold," the DCI said in a statement on Twitter on Friday.
Police said they recovered hundreds of SIM cards and Kenyan national ID cards from the suspects.
"[We suspect] they were using the national IDs to register new SIM cards to commit fraud," the DCI said.
The duo will be produced in court later next week.