Kenya Ports Authority authority acquires Sh1.9 billion salvage boat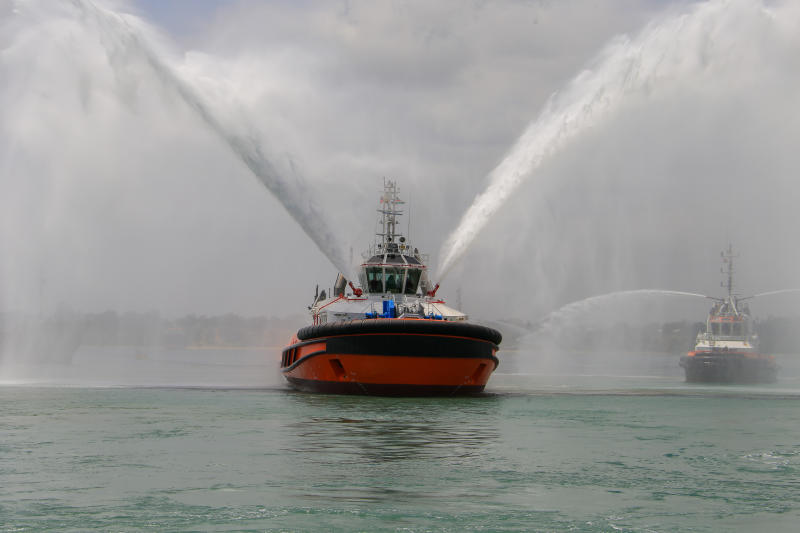 Kenya Ports Authority (KPA) has acquired a Sh1.9 billion multipurpose salvage tug boat from Turkey.
The boat christened Mwokozi II is expected to boost marine rescue operations at the Port of Mombasa, according to KPA General Manager Operations Sudi Mwasinango.
"The marine craft will boost KPA's revenue. In Africa, it is only in South Africa that one could find salvage boats," said Mwasinago after he received the vessel on Monday.
He said the acquisition of the vessel was part of KPA modernisation and maintenance programme that would enhance efficiency at the Port of Mombasa.
KPA decided to buy the boat in 2017 after it was established that it was incurring huge costs in the hiring of salvage services.
Mwasinago said the boat will effectively provide rescue services, fire suppression at sea, maritime pollution control, and marine salvage.
In 2017, a cargo ship, MV Theresa Arctic ran aground near the entrance to Kilifi Creek while sailing to the Port of Mombasa.
It was freed two weeks later after KPA hired the services of an international firm.
The salvage vessel which was built by Med Marine in Turkey is installed with Two SCHOTTEL Rudder Propellers.
It is equipped with main and auxiliary systems from SCHOTTEL to enable it to achieve an expected bollard pull of more than 120 tonnes.
This highly effective propulsion system will enable the tug to provide more efficient ship handling and coastal towing services.
Measuring 42 metres long and a width of 16 metres, the salvage tug is equipped with extensive towing facilities, extinguishing monitors for firefighting, external bilge systems for leak detection, workshops, ship cranes, and dinghies.
The vessel will be a vital addition to the Port of Mombasa in undertaking salvage services.
Med Marine Company Business Manager, Muhamed Gathan said the salvage tugboat was the biggest to be built in their Turkey yard.?