Sh805.7m fake currency suspects to spend 5 days in custody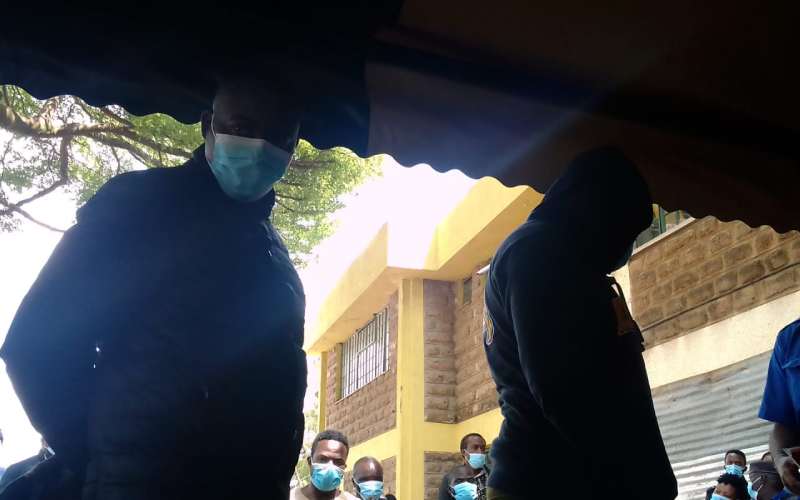 Two Nairobi men accused of making counterfeit money totalling Sh805.7 million will spend five days in custody as detectives complete probe into the allegations.
Samuel Maina Wakaba and Bonface Mungai Mwaura were produced before Kibera Law Courts Principal Philip Mutua on Thursday, April 29.
The suspects will be held in custody at the Kilimani Police Station.
On Wednesday, April 28, the court heard that a resident of Mbaazi Apartment on Rose Avenue, Kilimani, informed police that the two were engaging in a suspicious money-making activity.
"A team of DCI detectives from Kiliami Division were dispatched to act on the information," the Prosecution submitted.
On arrival at the suspects' house, the sleuths found them in possession of counterfeit money.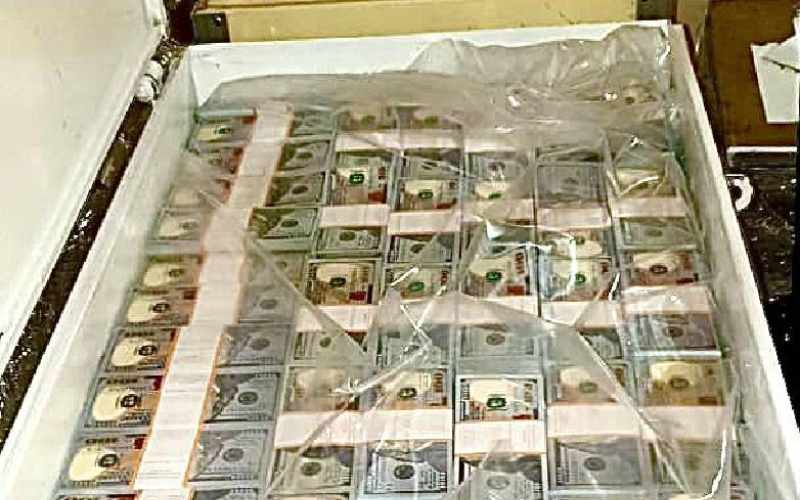 Fake US Dollar currency in denomination of 100 ($6.82 million) formed a bulk of the money – Sh735.2 million after conversion.
Also recovered, were €490,000 (Sh64.09 million) and Sh6.4 million fake notes, totalling Sh805.7 million, the DCI said.
Besides the money, detectives also found the suspects were in possession of KRA customs reflective jackets, badges branded De La Rue (Kenya's legal money maker), several United Nations stickers, several official stamps for financial institutions and government entities, National Treasury stickers, fake seals and counterfeit currency printing machines.
The detectives also found five mobile phones, assorted SIM cards, and seven compact discs.
"The material will be subjected to forensic analysis whose report, we believe, contains crucial information that will assist in our investigations," the DCI said in their application before Magistrate Mutua.
Should Wakaba and Mwaura be arraigned and found guilty of currency counterfeiting, they could spend the rest of their lives in prison as stipulated in Chapter 365 of Kenya's Penal Code.
"Any person who makes or begins to make any counterfeit coin [in this context, coin means money] is guilty of a felony and is liable to imprisonment for life," says the Law.