Ex-Finance minister's succession battle drags on 39 years later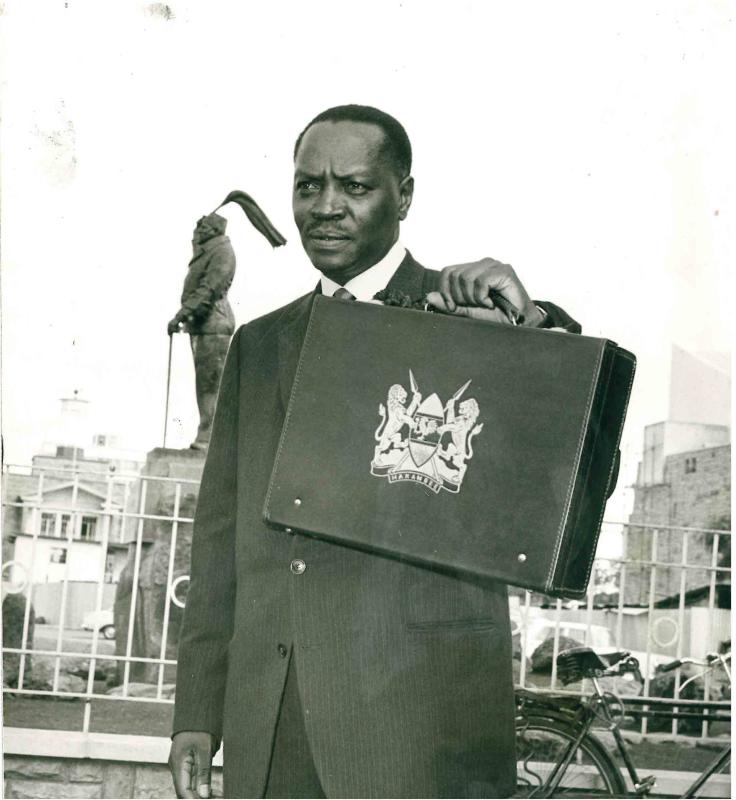 The family of former powerful minister James Gichuru is embroiled in a bitter tussle over the management and sharing of his vast estate 39 years after his death.
At the time the former Finance minister died on August 10, 1982, he had no Will. He, however, left land shares estimated to be worth tens of millions, to his wife and children to share. The properties listed include six prime properties in Muthaiga.
Gichuru's granddaughter, daughter, and an administrator of one of his late son's estate have differed on the value of the former minister's estate, and how it should be distributed. The case is now pending before the Court of Appeal.
Gichuru's wife Rahab Wambui Gichuru died on May 6, 1995. They had five children - John Gitau, Mary Nyaguthii, Anne Njeri, and David Ndatha, who died on July 21, 1998, September 2, 2001, August 24, 2003, and May 9, 2001, respectively.
The only surviving child is Joan Njoki Ndungi.
Among the children, it is only Gitau who had a beneficiary, Persiah Muthoni Masinde. Muthoni is the administrator of Gitau's estate.
Njoki took Muthoni to court arguing that she is the only administrator and beneficiary of the late minister's wealth as all her siblings had died. According to her, each of her siblings was entitled to 20 per cent of Gichuru's estate.
Documents exclusively obtained by The Standard reveal that Njoki and Muthoni cannot agree on the inventory of the wealth that Gichuru left.
Take a quick survey and help us improve our website!
Take a survey
In the succession case filed before Family Court judge Lydiah Achode, Njoki argued that by the time she took up the administration of her late father's estate, it was involved in litigation, which allegedly resulted in huge debts.
She told the judge that there is a poor working relationship between her and Gitau's family.
According to her, Gichuru's vast estate includes; land along Muthaiga Road, 20 acres in Sigona where Gichuru had his matrimonial home. Part of this was hived off for a graveyard. He also had another property along Ngong Road, Nairobi.
Others are a piece of land in Kikuyu and Limuru and Githunguri. As for shares, Njoki said her late father had an interest in Nararashi Wholesalers, East Africa Breweries, Lonrho Motors (EA) Limited, Kiguthia Farmers Limited, Bata Limited, Tourist Paradise, ICDC Investment, Nation Printers, Housing Finance, and Gimalu Estate Limited, which Njoki alleged to be insolvent.
Muthoni in her reply argued that liabilities of Gichuru's estate had been paid before his late wife died in 1995. She said Wambui had left a Will distributing her estate. According to her, properties that were available for distribution include land in Dagoretti, Sigona, four pieces in Thogoto, Longonot, two in Kikuyu, six at Muthaiga, Limuru, and 29,998 shares of Gimalu Estate Limited.
According to her, Gimalu owned 180 acres in Redmill and the shareholders were Gichuru, his wife Wambui and Nyaguthii. She refuted claims that Gimalu Estate was technically insolvent.
According to her, the share that four of Gichuru's children who died without spouses and children owned should be distributed equally between Njoki and Gitau's estate. But Njoki asserted that her late mother could not share what did not belong to her.
Justice Achode noted that it is sad that Gichuru's wealth has never been distributed since 1982. She ordered that Njoki should file a detailed account of how she had managed the estate and it should be distributed between her and her late brother Gitau's beneficiaries.
At the same time, Justice Achode locked out Njoki's daughter - Florence Wanjiru Ndungi out of the millions, noting that she had not proved that she was related to Gichuru. Wanjiru came into the picture as the administrator of the estate of her late aunts Nyaguthii and Njeri.
"It is disappointing that his estate has not been distributed to date. Representation to his estate was obtained in 1983 and the grant confirmed," noted Justice Achode.
Aggrieved, Wanjiru sued her mother and Muthoni before the Court of Appeal. In her appeal, she argues that if Justice Achode's decree is to stand, she will be disinherited.