Editors rally for Royal Media Services after exposé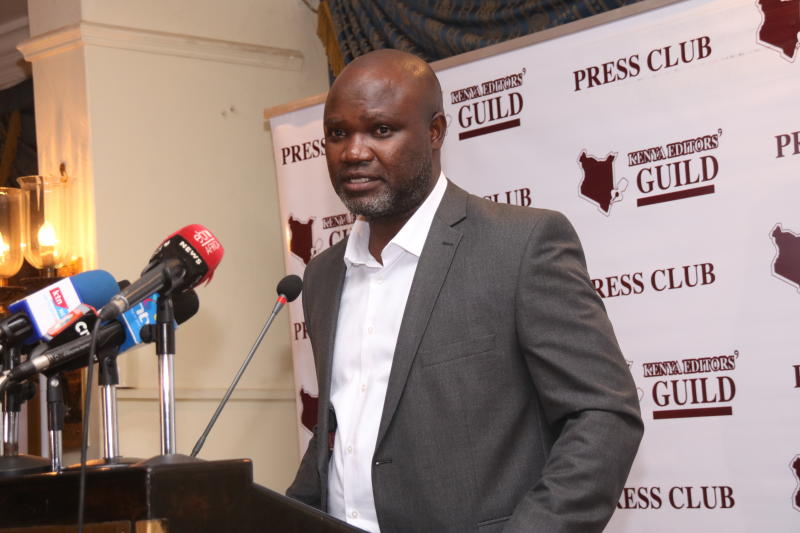 The Kenya Editors' Guild has advised Royal Media Services not to heed to the summons by the Directorate Of Criminal Investigation over the 'Silaha Mitaani' and 'Guns Galore' exposé.
Churchill Otieno, the president of the guild, in a statement told the DCI Director George Kinoti that the summonses issued to the media station are illegal and an affront to constitutional guarantees of media freedom.
"The media cannot be held criminally liable for anything done in keeping with its role as a public watchdog. Neither can it be compelled to betray its sources, provide advance information to any government agency on ongoing assignments, or seek permission to carry out its work," Otieno said.
On Tuesday, Kinoti said the firearms — which the media house got from criminals while doing an investigative story — do not belong to the Service. On Monday, the Citizen TV crew surrendered the firearms to the police.
Kinoti termed the exposé a deliberate act to taint the Police Service's reputation and summoned RMS Director of Innovation and Strategy, Linus Kaikai to shed more light on the exposé.
But the guild has asked the DCI to withdraw the summonses and instead investigate possible criminal activities within its ranks. Otieno urged the Independent Policing Oversight Authority (Ipoa) to come on board if the Service is unwilling to probe the matter.