Court declares senior lands officer unfit to hold office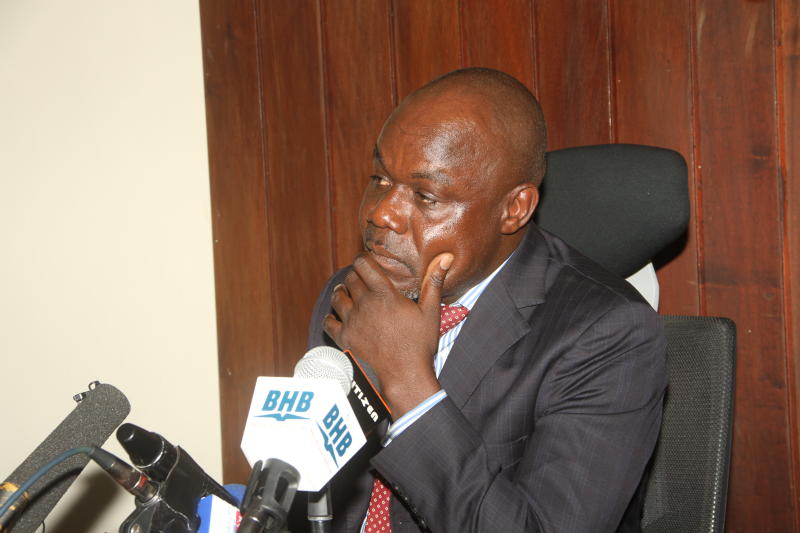 A senior director of survey at the Ministry of Lands has been declared unfit to hold public office for engaging in land fraud.
Justice Nelson Abuodha ruled that it would be against the principles of good governance to allow Polly Wanjiku Gitimu alias Pauline to hold the position of director of surveys when her integrity had been questioned, with mentions of fraudulent transfer of the 134-acre land in Karen, Nairobi County.
"Since there are unresolved issues on her involvement in fraud relating to land transfers, she is unfit to hold the position of director of surveys in any capacity. To ignore such serious allegations and allow her to hold the position will be against Chapter 6 of the Constitution," ruled Justice Abuodha.
The judge ruled that the allegations of fraud against Gitimu remained reasonable impediment for her to be promoted to the position of director of survey, which requires a person of high integrity to gain public confidence.
The suit challenging Gitimu's integrity to hold the position was filed by Simon Juma Okumu, who claimed she was irregularly appointed to the position when questions on her integrity was a subject of a criminal case involving the Karen land.
Gitimu was among the suspects charged in court with several counts of forgery and fraudulent transfer of the controversial Karen land from businessman Horatius Da Gama Rose to former National Social Security Fund managing trustee Jos Konzolo.
Okumu told the court that Gitimu was temporarily relieved of her duties after the Ethics and Anti-Corruption Commission recommended the charges, but was secretly reinstated by the ministry and promoted to the position of director of survey.
According to Okumu, her involvement in massive fraud and falsification of documents for the Karen land for which EACC found her culpable shows she lacks integrity and her continued holding of office poses danger to the public and government considering that land issues are emotive and sensitive.
"She was implicated in corrupt practices involving falsification of land records. It was unclear why she was appointed to such high position mandated to safeguard sensitive land records when she has unresolved corruption and land fraud relating to falsification of land records," said Okumu.
In her defence, she stated that she was never convicted of the allegations and that she is presumed innocent until proven guilty.
She argued that the Court of Appeal had stopped their trial in the criminal case involving the Karen land on account that the EACC was not properly constituted to commence the trial and that she had never been charged afresh in relation to the case?.
Abuodha agreed with the submissions, ruling that the centrality of good governance, integrity and accountability must be overemphasized when it comes to those holding public office.
The judge ruled that it was not a mistake that provisions on leadership and integrity were entrenched in Chapter Six of the Constitution to safeguard against public servants who act with impunity and unethical conducts while performing their duties.
He concluded that the unresolved issues on whether the EACC would charge her afresh with land fraud relating to falsifying of the Karen land documents made her unfit to hold public office.