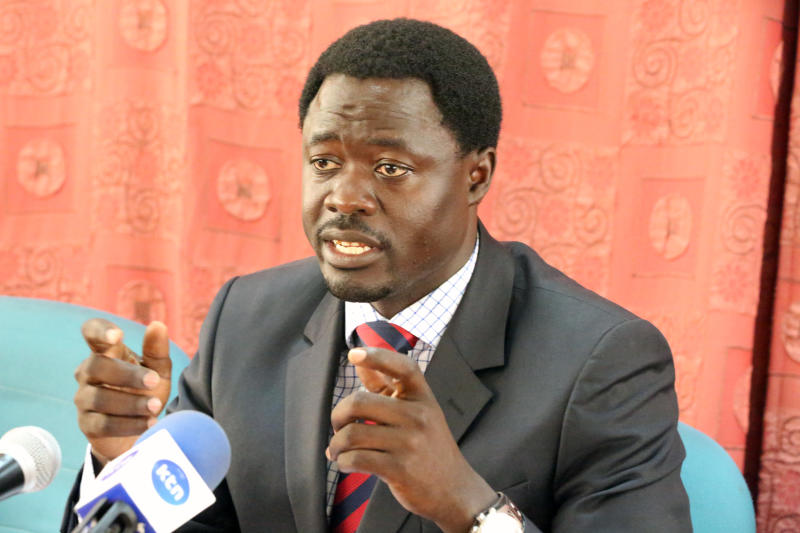 Secret lovers and their children will soon be locked out of inheritance if their married partners die.
If Parliament passes Law of Succession (Amendment) Bill, 2020, the inheritance will be limited to only men and women who are legally married, their children, and extended family.
The Bill sponsored by Homa Bay Town MP Peter Kaluma seeks to amend Section Three to read that a spouse means a husband or wife, or wives recognised under the Marriage Act.
According to the Bill, a wife is a woman who has separated from her husband, a spouse or a widow. The Bill also caters for widowed men. "The spouse, for inheritance, must be the spouse as defined in the Marriage Act, not a mere friend that we currently have," said Mr Kaluma.
He said the amendment would end people who resurface for purposes of succession.
"You have seen cases where people die especially men and people who do not qualify to be spouses under the Marriage Act emerge while your wife is mourning rush to court to petition the partitioning of the estate," he said.
He added: "The person who was hiding with you away from your family petitions, and because of the current broad definitions of wife, disinherits the family."
Kaluma, however, noted that second wives should not be locked out of inheritance if they have been officially introduced to the family and the first wife is aware of their existence.
Supporting the Bill, Kiminini MP Chris Wamalwa said it would give a clear framework on exactly what should happen upon the demise of a spouse to avoid drama in families.
Very important
"The law of succession is very important. It is only when a person dies that we see people appear out of the blue to reap where they did not sow. A clarity is needed so that proper protection of the family left behind remains so," he said, adding: "In some instances, after the death of either the father or the mother, the children are chased out of school because a matter is being dragged in court with so many delays".
Nominated MP Dennitah Ghati said women would be the biggest beneficiaries if the Bill is made law. "People need to normalise writing wills so that upon their departure we avoid so much drama that has been witnessed upon the death of a spouse," she said.
Westlands MP Timothy Wanyonyi, however, said people should make it clear to the family the genuine beneficiaries of their wealth to keep off those that may pop up.
"When you die many people, including foreigners and they want to claim your property. No one should just pop from nowhere and come demanding their share yet they have never been seen or heard of by the family," he said.
Kaluma also wants to amend section 29 of the Act, which defines who a dependent is. The MP argued that the section should read that a dependent is a spouse and the children of a deceased.
The Bill is in Second Reading before the National Assembly.