Sonko: Cases meant to force me into backing BBI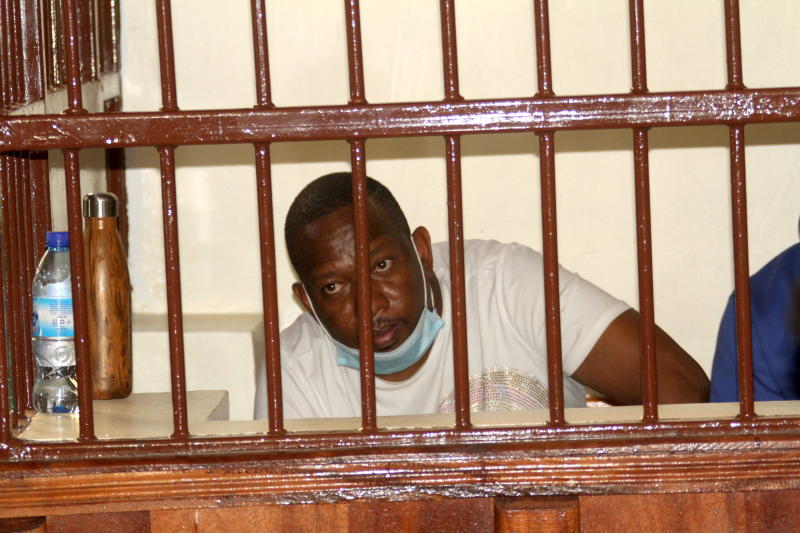 Former Nairobi Governor Mike Sonko has moved to the High Court seeking orders blocking the hearing of terrorism charges against him.
Through the effort, Sonko is also hoping to stop his detention for 30 days. The prosecution had asked court to allow them hold the ex-governor so they can complete their investigations.
In his court documents filed yesterday, Sonko alleged the State was persecuting him in a bid to force him into supporting the Building Bridges Initiative (BBI) reforms process.
A day after a magistrate's court suspended the hearing of an application to hold him for 30 days over the terrorism claims against him, Sonko claimed the charges facing him at a Kiambu court and the application before a Kahawa West court are politically instigated.
In his case against Inspector General of police Hillary Mutyambai and Director of Public Prosecution Noordin Haji, the embattled Sonko claims those persons behind the criminal cases want him to declare his unfettered support for BBI.
"The purpose of this new wave of cases is to politically persecute the applicant and compel him to submit to the new ideology of the perpetrators. They want the applicant to support Building Bridges Initiative by force and without reasoning. They want the applicant to align to a particular ideology which he doesn't want centrally to Article 38 which allows political freedom without fear or intimidation," Sonko's lawyer John Khaminwa argued.
Sonko, who is currently admitted at Nairobi Hospital, wants the court to order anti-terrorism police to immediately free him from detention until the case is heard and determined.
Sonko said he appeared before the Directorate of Criminal Investigations on February 1 at 3 pm where he was reportedly questioned over incitement to violence and undermining the authority of a public officer.
According to his court documents, he was also grilled over another unrelated complaint until 10pm on the same day. Sonko said he spent that night in Muthaiga Police Station knowing he would be arraigned before Milimani Court.
However, Sonko says, he was shocked when he was charged before a Kiambu court over alleged incidents said to have happened between 1998 and 2001 some of which had allegedly been dismissed. Sonko said charges against him are illegal and unconstitutional.
Sonko also alleged that he was only informed of the charges while in court. He also claims all his bank accounts have been frozen and his properties subjected to court cases in a bid to whip him into submission.
On the terrorism allegations, Sonko said when he got elected as a governor, the State assigned him 20 bodyguards who included two Recce squad officers. "The absurdity of this claim is how I could have been conducting terrorist activities in the presence of those officers," he said adding that his homes in Nairobi, Machakos and Mombasa are guarded by Anti-terrorism Police Unit officers.