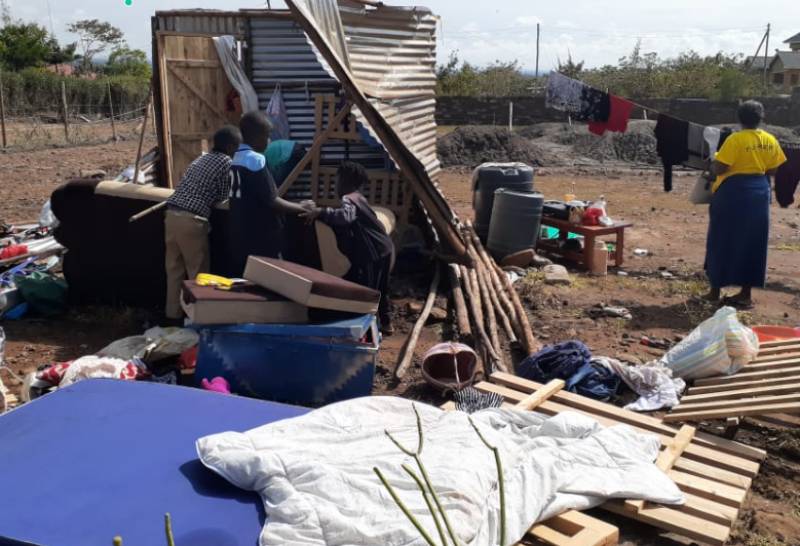 A family of four died at Makongeni in Ruai, Nairobi on Saturday night after a heavy downpour that resulted in flooding in the area.
Several others have been left homeless after rooftops were blown away due to the heavy winds and the flooding in the area.
A car was also swept away by the floodwaters in Ruai but luckily the occupants of the said car were rescued.
Below are the pictures: