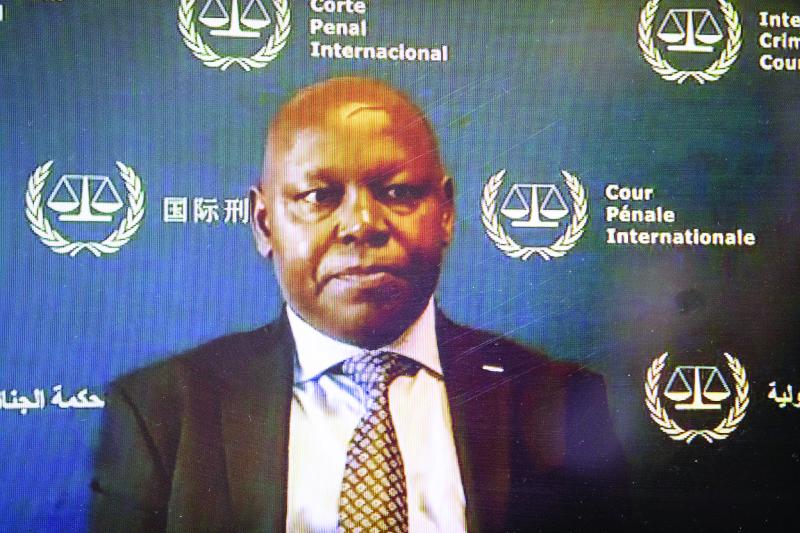 A process to determine whether lawyer Paul Gicheru is to go through full trial at the International Criminal Court (ICC) in The Hague is set to start in February next year.
Gicheru, who surrendered to the international court in November, is awaiting the hearing of confirmation of charges against him, a process that is to determine whether he will face full trial on crimes against administration of justice.
The lawyer will be hoping that the prosecution, led by Fatou Bensouda, does not have sufficient evidence to establish substantial grounds to prove he interfered with witnesses in the 2007/2008 election violence cases.
Pre-Trial Chamber A is to only commit the case to trial if Bensouda proves that Gicheru corruptly influenced witnesses.
Read More
If not, the court sitting at The Hague in The Netherlands is to close the case, ask the prosecution for additional evidence or amend the charges.
Conducted in writing
In the procedure set by Judge Reine Adelaide Sophie Alapin-Gansou, the confirmation of charges procedure will, in principle, be conducted in writing.
Bensouda and her team are to file the prosecution's document containing the charges by February 12, and the defence's list of evidence is to be forwarded to the court by February 26.
The parties will then file written submissions by March 15.
The prosecution can file its reply to the defence submissions by March 22, and the Defence can reply by March 29.
The prosecution is determined to take the case to full trial, unlike those against President Uhuru Kenyatta and his deputy William Ruto that ended at the confirmation of charges stage.
The case will set history at the ICC, given that unlike before, when three Pre-Trial Chamber judges were allocated cases, only Judge Alapin-Gansou is to handle the one on Gicheru.
It is a decision the court's Office of Public Counsel for the Defence is set to challenge at the Appeals Chamber on grounds that the Assembly of State Parties did not adopt, amend or reject the provisional rule at the conclusion of the Fifteenth Assembly on November 25, 2016 to allow one judge to hear a case.
Rule 165 was amended on February 29, 2016 by the plenary of judges pursuant to the Rome Statute's Article 51(3).
Provisional rules
Article 53(1) provides that after the adoption of the Rules of Procedure and Evidence, in urgent cases where the rules do not provide for a specific situation before the court, the judges may, by a two-thirds majority, draw up provisional Rules to be applied until adopted, amended or rejected at the next ordinary or special session of the Assembly of States Parties.
Even if rule 165 was valid, the Office of Public Counsel for the Defence led by Xavier-Jean Keita said it remains inapplicable in the case against Gicheru because it was amended only after the issuance of warrants of arrest against them, thus barred by the principle of non-retroactivity.