Clerics rob landlord's cash and wrist watch in rent arrears row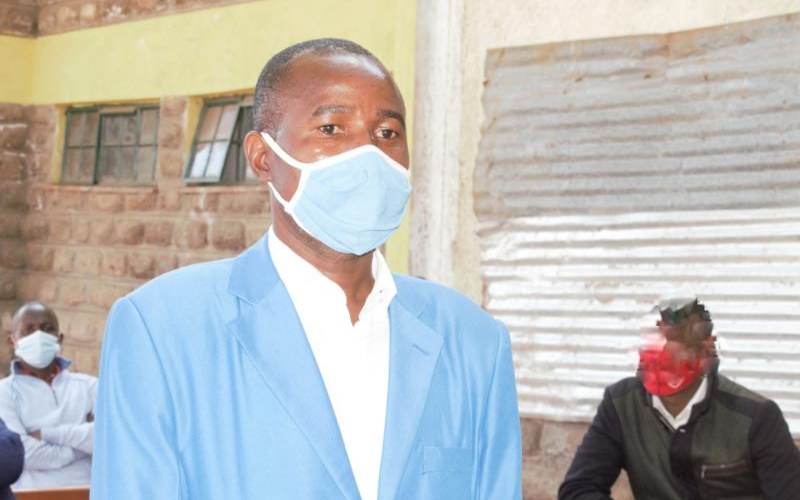 Two clerics found themselves in trouble with the law after they allegedly took revenge on a man they claim leased them a piece of land, which did not belong to him.
The two pastors are accused of robbing their 'landlord' after the real owner of the land served them with a notice demanding rent arrears for a period of one year.
Benson Muiruri Mucheru of House of Encounter Chapel and Joseph Zacharia Iyadi, who heads the African Transformers Youth Association, were recently arraigned at Kibera Law Courts.
They were charged with robbery with violence for reportedly forcefully taking a wrist watch an Sh370,000 in cash being property of Geoffrey Ngatia Njoroge.
The two, according to the charge sheet, were in the company of other accomplices not before court. They allegedly committed the offence on March 2 at Njoroge's residential home in Karen where they threatened to use violence.
The churches were located near the complainant's compound. A year later, the two were allegedly served with a 12-month notice for rent arrears by the organisation that claimed real ownership of the piece of land.
The pastors felt shortchanged and went to the complainant's home but found him away. They patiently waited for him at the gate and moments later, the complainant arrived.
It is then that they are said to have confronted him before going into his house to discuss the matter. A misunderstanding, however, ensued with the accused arguing that they were served with notice and yet they paid rent to the complainant.
In a fit of anger, the shepherds are accused of violently robbing the complainant of his wrist watch and cash, which he had collected from a fundraiser, a move that led to their arrest.
They denied the accusations and the court released them on a bond of Sh600,000 with the case set to be heard next year.