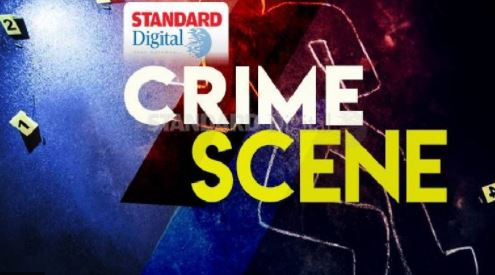 Police yesterday asked a court for orders to hold a man they suspect of killing his wife for 21 days.
Investigating officer Agnes Adhiambo, in an affidavit filed before Makadara Chief Magistrate Heston Nyaga, said she needs time to gather evidence linking Daniel Kibiru Thiong'o to the death of Catherine Mumbi Wanjohi.
The court heard that police intend to subject the mobile phones of the deceased and the accused to a forensic probe in their search for answers.
Kibiru, through his lawyer, objected to the application.
Mr Nyaga ruled that Kibiru should remain in police custody until Monday when he will make a determination on the matter.
At the same time, the magistrate deferred the burial of Mumbi until the court makes a ruling on the matter.
This is after Kibiru told the court that he had no confidence in the post-mortem examination conducted by the Government pathologist. He said another autopsy should be done in the presence of all parties, including his in-laws.
Yesterday evening, Buru Buru police recorded a statement of the couple's teenage daughter who told detectives that there had been a commotion in the bedroom before her mother's lifeless body was discovered.
At one point, the girl said she knocked on the door and asked what was happening. Kibiru reportedly said he was massaging Mumbi.
On the evening of December 12, officers at Umoja Police Post were called to the house where the 46-year-old businesswoman was reported to have died in unclear circumstances.
Kibiru, who filed the report at 3.30pm, told the police that he had returned home to find the bedroom locked. He said he suspected Mumbi was inside and she might have committed suicide.
The first group of officers who visited the home forced the bedroom door open and found Mumbi's body neatly tucked inside blue bed sheets.
They collected the body and took it to the Kenyatta University Mortuary. A report of sudden death was also filed at the Buru Buru Police Station.
Matters, however, took a turn on December 14 when Government Pathologist Charles Muturi, who conducted the postmortem exam, filed his report in which he said Mumbi had died of asphyxia.
Dr Muturi also noted that Mumbi's body had visible injuries on the head, including bruised lips. But Kibiru, who was arrested on Thursday, maintained he had not assaulted his wife and that they had a blissful marriage.