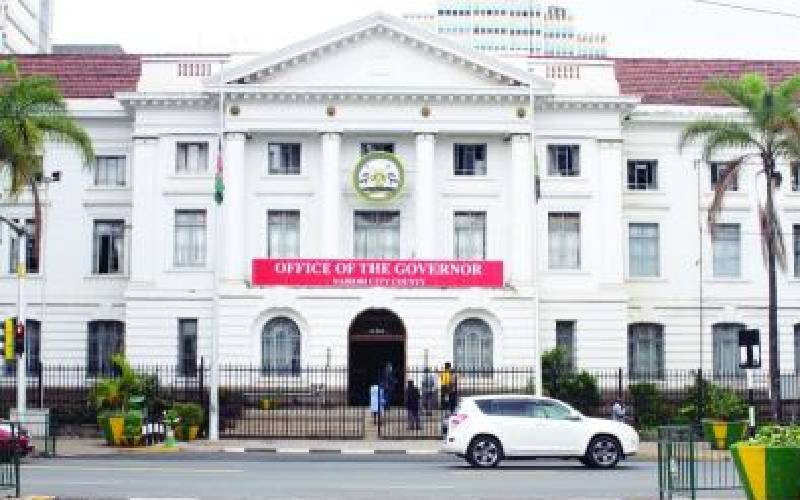 A secret investigation by a State agency has revealed a big black hole in City Hall, which has sucked in Sh1.3 billion in two years to the benefit of a few entities oscillating around one person.
The investigation by the Financial Reporting Centre (FRC) has zeroed their interest on one man, a super deal-maker, and who owns with other associates the 10 entities which received a total of Sh1,254,242,852 from the county government for supplies not associated with their profiles.
Also isolated for further investigations are at least eight Nairobi County government staff and shadowy business entities featured in suspicious supplies for garbage collection service, Covid-19 supplies and media services.
"Of the Sh1.28 billion received from the Nairobi County government, Sh1.25 billion directly benefited him either through payments to his own entity accounts or transfers making him the beneficial owner. The funds were thereafter utilised through cash withdrawals, transfers to entities related to him and other third parties," a brief obtained by The Standard says.
Read More
One of the companies he co-owns with two others received a total of Sh1.1 billion. The company's majority shareholding is held by a company whose majority shareholding is owned by a prominent petroleum company, the latter which is owned by a single individual.
Between January 2019 and October 2020, the company had received Sh982 million from the county.
On paper, the monies were indicated to be payment for a garbage collection contract. The monies were thereafter transferred to accounts of three individuals to the tune of Sh713 million while another Sh132 million was moved through cash transfers and Sh26 million in cheques.
Funds transferred
"The funds transferred internally to (names of three individuals withheld) were subsequently withdrawn in cash. The withdrawals were declared as meant to pay casual labourers for garbage collection," it says.
Another account held by the same company received Sh122 million in a span of three months (February and May 2018). A whopping Sh119 million was withdrawn in cash and only Sh6.5 million went to the petroleum company.
Two waste handling companies owned by the same individual received Sh108 million. Again, most of the monies moved first to individual accounts before being withdrawn in cash to pay collectors.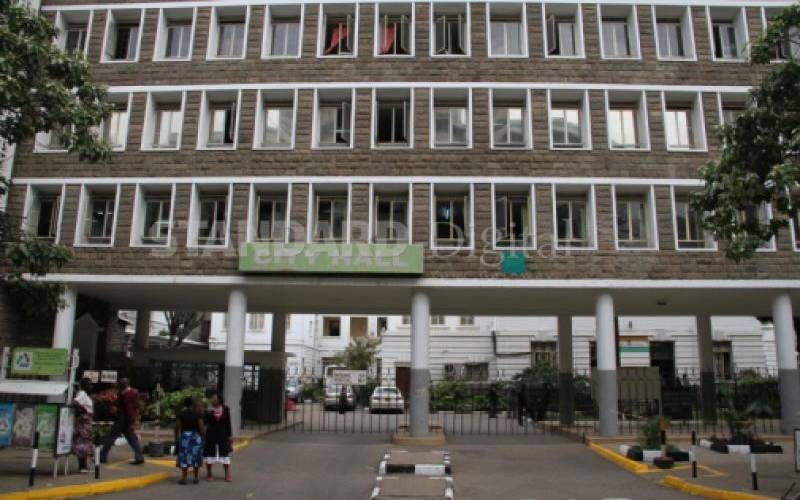 But the man was not all about garbage, for no company is limited at City Hall. Another company he co-owns with another and registered as a real estate company supplied the county government with 2,942 packets of latex gloves at Sh1,360 per packet.
Yet another real estate company he co-owns with another supplied 267 infrared thermometers at a cost of Sh15,000 and was paid Sh4 million. His supplies and transport company received Sh13 million from the county for supply of three-ply face masks.
He was not done. A construction company he co-owns and where a person thought to be his brother is sole director received Sh10 million from the county for supply of 800 hand sanitisers at Sh1,250 for a 500ml bottle.
All the funds received by these companies emanated from the Nairobi City County Alcoholics Drinks Control and Licensing Fund (NCCADCLF). In all instances, a huge chunk of them were transferred to another company, a wholesale entity, owned by a single individual discussed throughout this report.
The Alcoholics Fund also traversed all sectors, paying for garbage, Covid-19 supplies, and even for chlorine, the latter a wonder supply item which has fattened many a bank accounts down the history of City Hall.
In the chlorine supplies, a feeds company owned by a man presumed to be the brother of the said individual bagged a Sh8 million tender to supply 320 bags of chlorine at Sh25,000 per bag. Again, Sh3 million ended up at the account of the wholesale, and the rest withdrawn.
The Alcohol Fund was raring to disburse funds and not even the internet banking transaction limit could stop it. On July 20, the fund wrote to their bankers asking to enhance their limit from Sh5 million a day to Sh30 million.
The following day, the fund transferred Sh34 million, out of which Sh9 million went to the two companies belonging to the individual in payment of the Covid-19 supplies. The other Sh25 million went to a company owned by a media personality.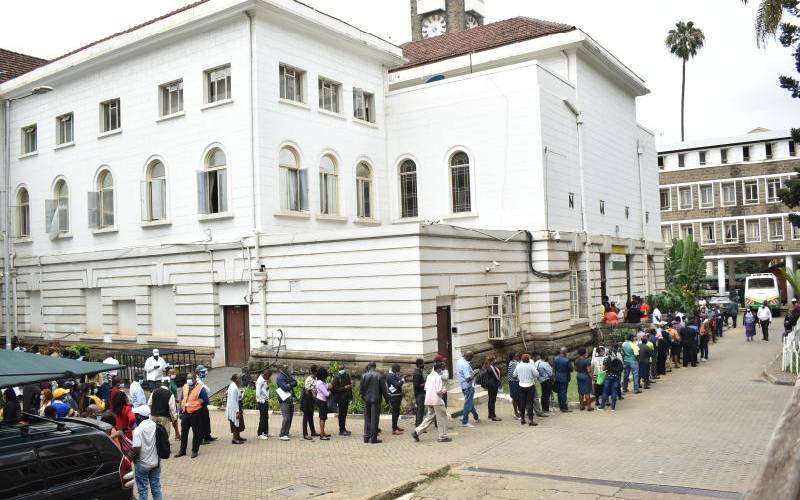 The company also paid out Sh35 million to four other companies, three of them associated with the individual. One of these payments, Sh4 million, was meant to facilitate air travel for five members of the fund and one of the executives to Dubai on a benchmarking tour of rehabilitation centres.
"There was no evidence of payment to an airline to facilitate the travel to Dubai. Notably, none of the NCCADCLF members travelled outside the country as indicated," the report reads.
As for the Sh25 million paid to an entity belonging to a journalist, the investigation says the company's accounts had been in debit since opening in September 2017, until the county government banked the amount. There has also not been any other transaction in the account.
When the company received the Sh25 million, it split the payments in nine batches to pay various media companies and journalists for sub-contracted services. All payments were related to a documentary production the journalist was undertaking.
The report also fingers a county employee working at the communication department for receiving a total of Sh16 million in credits, Sh1.4 million cash deposits and Sh3.4 million in cheque deposits between October 2017 and September 2019.
"The funds were utilised through cash withdrawals totaling Sh18 million and ATM withdrawals totaling Sh2 million," the report says.
The agency suspects procurement laws were violated in award of these tenders, and also suspects embezzlement and abuse of office on the part of the decision makers. The indicators to these, they say, is award to entities owned by same beneficiary, single sourcing of supplies from entities without prior experience in similar supplies and spike in internet banking.
Other indicators include rapid cash withdrawals as soon as funds were received via internet banking, payment for taxable goods and services without provision for tax and attempted use of imprest to settle a major contractual obligation.