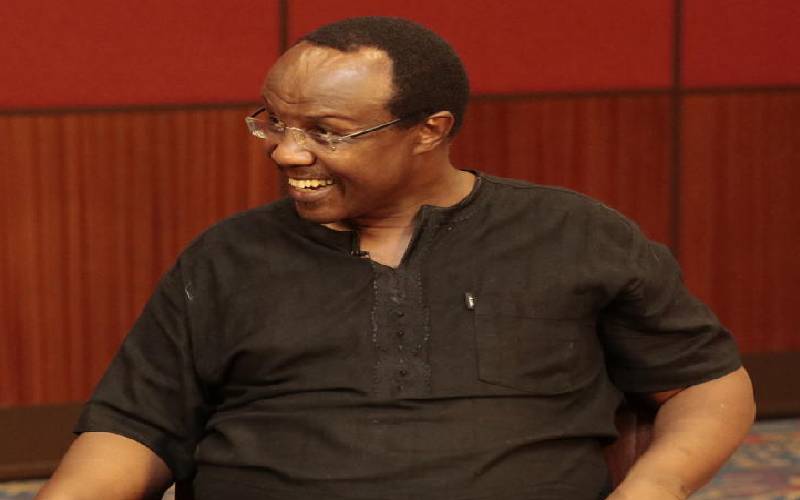 The government yesterday lost round one of a court battle challenging the Building Bridges Initiative (BBI).
The High Court in Nairobi yesterday dismissed objections filed by Attorney General Kihara Kariuki and Parliament, seeking to have the case filed by economist David Ndii (pictured) and activists Jerotich Seii, Jane Ngondi, Wanjiru Gikonyo and Ikal Angelei struck out.
The AG and Parliament had argued that the court had no powers to hear the case filed by the five, adding that it was hypothetical in nature as constitutional amendment Bills had not been presented before Parliament.
However, Justice Charles Murima dismissed the objections. He said the AG and Parliament presumed that the five petitioners were challenging the will of the people to change the Constitution if they deemed fit.
Read More
Justice Murima was of the view that the question on whether the five had presented evidence to warrant the court's intervention could not be settled without hearing the case in full.
The judge said the five have a case, as they are seeking to protect the Constitution.
"My understanding of the petition before the court is that the petition seeks to instead, protect and defend the Constitution. The petition is not aimed at challenging the supremacy of the Constitution or the sovereignty of the people," he ruled.
"The petitioners are raising serious issues going to the root of the Constitution. They are indeed crying loudly that look, the basic structure of the Constitution is undermined."
In the case, the AG and Parliament argued that it is too early for them to cut short the "reggae beat" started after the Handshake between President Uhuru Kenyatta and ODM leader Raila Odinga.
"The petition as framed offends the principle of justiciability on account of want of ripeness," the AG's reply reads.
According to state lawyer Immanuel Mbita, the court has no powers to hear the case. He argued that Dr Ndii and his co-petitioners had framed their arguments as if seeking an advisory opinion, which can only be heard by the Supreme Court.
He argued that the case was challenging the will of the people to decide on what they want, hence, should be thrown out.
The petitioners argue the country already has a good law, dealing with all the problems cited in the BBI document. The only problem, they say, is a failure to comply and implement it. Through lawyer Nelson Havi, they want the court to stop the BBI process.