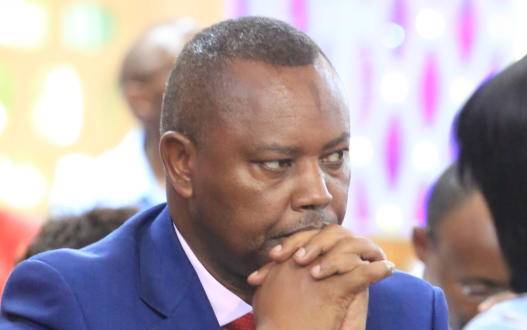 In yet another bad day for the country's top crime buster, President Uhuru Kenyatta gave George Kinoti a thorough tongue lashing over his Monday goof on revisiting the 2007/08 post-election violence cases.
At the highly publicised national event to launch the signature drive for the Building Bridges Initiative (BBI), Kenyatta took a swipe at the head of the Directorate of Criminal Investigations (DCI), saying people should learn to think before they talk.
Kinoti's woes started on Monday when he hosted 118 individuals said to be victims of the violence. Largely drawn from Rift Valley, the victims were to record statements with the DCI for purposes of fresh investigations into the violence that left more than 1,000 people dead and thousands displaced.
A day later, and backing under pressure from State House, Kinoti retracted his statement, saying he was misunderstood. But yesterday, the president was not relenting, telling the country that the PEV chapter was long closed and buried:
"Tumetoka huko na mambo haya tumezika katika kaburi ya sahau. (The PEV issue is long forgotten and buried)," he said.
Read More
"You don't think before you talk, you don't think before you act. You must always think before you do something."
Moved on
The president spoke on a day the National Cohesion and Integration Commission (NCIC) also warned against the reopening of the cases, saying it could plunge the country into chaos.
The commission said communities involved in the violence had forgiven each other and moved on.
"The victims agree that what they went through was painful, but they have healed and forgiven each other and there is no need to go back there again," NCIC Chairman Reverend Samuel Kobia said in Naivasha yesterday.
And following Uhuru's rebuke, all eyes are now on Kinoti, with questions of his survival at Kiambu Road now being raised.
At the DCI headquarters, a team that had been constituted to undertake the investigations was directed to drop the instructions as soon as the president spoke yesterday.