Lawyer in ICC case appoints American counsel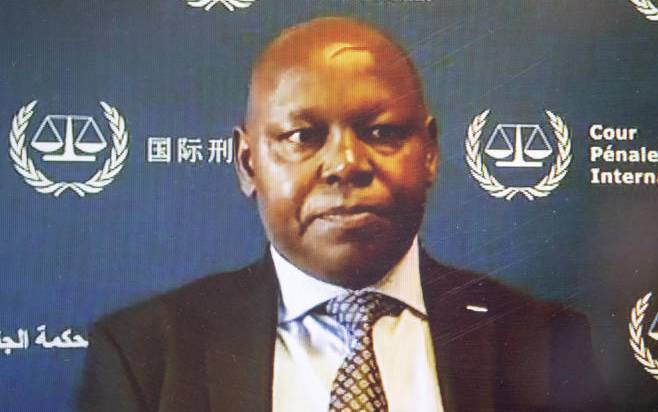 A Kenyan who surrendered himself to the
International Criminal Court
(ICC) has appointed an American expert in international criminal law to represent him.
Paul Gicheru (pictured above), who represented himself when he appeared before The Hague-based court on November 2, is said to have called ICC's Counsel Support Section on November 17 and informed them he will be represented by American Michael G Karnavas. Mr Karnavas, who has over 33 years experience, is to legally battle it out with the Prosecution team led by Fatou Bensouda, in a bid to clear his client's name on allegations that he interfered with prosecution witnesses.
In a notification filed by the court's Division of Judicial Service director Marc Dubuisson, on behalf of the court's Registrar Peter Lewis, Gicheru made the call at 16.53 pm since he was unable to send a written appointment form.
The Cleveland Marshall College of Law and George Washington graduate has represented politicians accused of war crimes at the ICC for the former Yugoslavia (ICTY) and the Extraordinary Chambers in the Courts of Cambodia.
He was the lead counsel for Jadranko Prlic, then Prime Minister of the Croatian Republic of Herzeg Bosnia. Prlic was in May 2013 sentenced to 25 years for his role in the Croat-Bosnian war. On November 29, 2017, the tribunal's appeals chamber affirmed some of the convictions against him.
He was also the lead counsel for the former commander of the Bratunac Brigade of the Republic Srpska Army Vidoje Blagojevic during the pre-trial and trial phase.
The commander was found guilty by the ICTY for his role in the Srebrenica massacre and sentenced to 18 years.