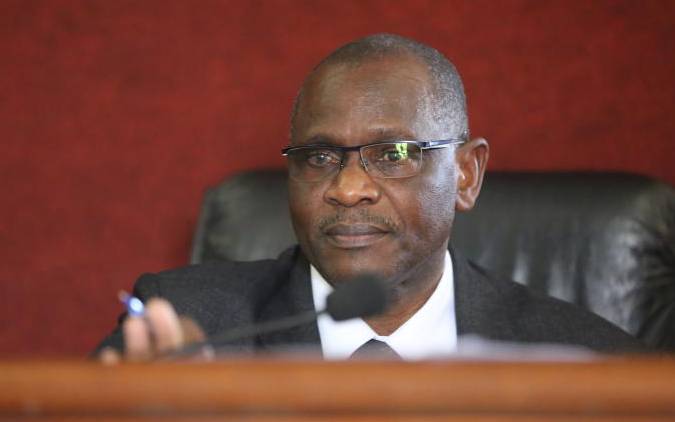 Political parties and Independent Electoral and Boundaries Commission (IEBC) have also contributed to the crisis on the two-thirds gender rule.
On April 27 2017, months before the General Election, Justice Chacha Mwita delivered judgement in a case where Katiba Institute sued IEBC over the gender rule.
Katiba Institute wanted the court to declare that political parties are bound by the Constitution to ensure gender parity in elective seats and all nominations should ensure the same was met.
The lobby also wanted the court to order IEBC to reject any nomination list from all political parties that did not meet the two-thirds gender rule.
Getting disrupted
Read More
After hearing submissions by Katiba and IEBC lawyers, Justice Mwita ordered political parties to formulate rules to actualise the gender rule during nominations.
The judge ordered that if the political parties failed to honour his orders, then, the IEBC was to come up with a way to ensure that the two-thirds gender principle was realised among political parties during nominations.
In the case, political parties were not named as respondents nor requested to be enjoined as interested parties.
IEBC never appealed the judgement and it was business as usual during elections.
Chief Justice David Maraga has indicted Parliament for failure to enact the two-thirds gender rule. However, the problem stems from political party nominations.
Justice Mwita had seen a possibility of Parliament getting disrupted if his orders were not complied with.
Take measures
"An order is hereby issued directing political parties to take measures to formulate rules and regulations for purposes of actualising the two-thirds gender principle during nominations for the 290 constituency-based elective positions for members of National Assembly and 47-county based elective positions for the members of Senate within six months from the date of this judgment," the judge ruled on April 20, 2017.
He continued: "In default, the respondent, IEBC, shall devise an administrative mechanism to ensure that the two-thirds gender principle is realised among political parties during nominations for parliamentary elections. For the avoidance of doubt, and in order to avoid disruption, this order shall not apply to the General Election due on August 8, 2017."
National Assembly Speaker Justin Muturi, pointed an accusing finger at 'the State' and other actors like political parties who now are either the majority and the minority in the bicameral Parliament.
This comes as Law Society of Kenya set October 12, as the day to occupy Parliament. Internal communication to lawyers said that if President Uhuru Kenyatta does not dissolve the August House, then lawyers and Kenyans should occupy Parliament.
Meanwhile, the Nelson Havi led LSK has written to the National Treasury Cabinet Secretary Ukur Yattani not to remit lawmakers' salaries and demanded Parliamentary Service Commission (PSC) to shut Parliament Buildings and offices allocated to MPs.
LSK has also written to Inspector General of Police Hilary Mutyambai, to withdraw MPs security.
"In the intervening period, we will write to the United Nations, World Bank, International Monetary Fund, European Union, African Union, East Africa Community, other international and regional agencies and Kenya development partners not to transact business with the Government of Kenya where such transactions require parliamentary approval and oversight," LSK statement signed by Havi read in part.