Nairobi family grieves over kin shot dead by city estate thugs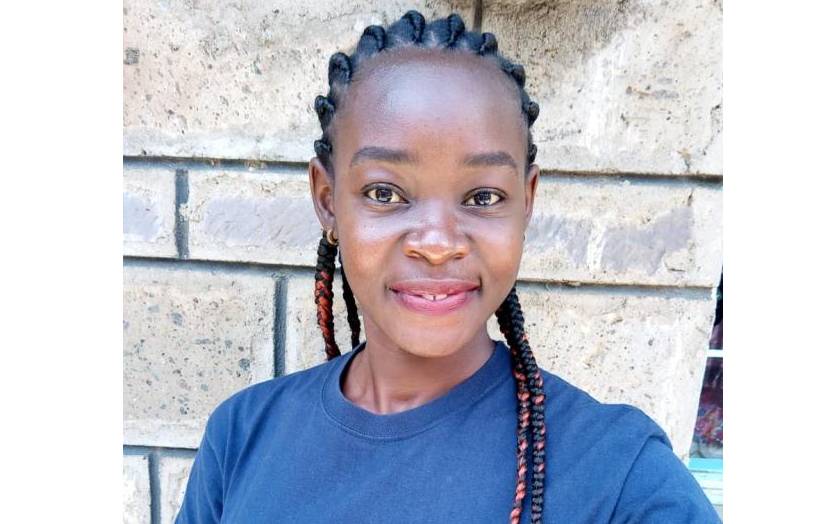 A family in Buruburu, Nairobi, is in mourning after their daughter was shot by an unknown thug on July 10 in the estate, leading to her death while undergoing treatment.
The events before 9 pm on a fateful day will remain forever etched in the mind of a certain Fred, who witnessed the killing of Brenda Awuor Ouma (pictured above), 23. She was a student at KCA University.
Brenda, who was pursuing a Bachelor of Business Administration with IT and was set to graduate in November, was assisting her elder sister Judy Ouma, to run her M-Pesa shop in Buruburu.
Fred, who runs a wines and spirits shop opposite Judy's M-Pesa shop, recalls the tragic events of the fateful Friday.
About 15 minutes to the curfew time, a client approached him to ask for a change of Sh1,000. He did not have it, so he crossed over to request Brenda to assist. Brenda, who was a closing shop at the time, offered to help. After closing the shop, Brenda, who had the day's collection and five mobile phones, went to Fred's shop. Two young men then followed her to the shop, ostensibly, according to Fred, to buy drinks.
"I told them we were closing because curfew time was nigh," Fred narrated. "Their conversation changed from buying drinks and they suddenly drew guns, ordering us to lie down. One of them shot in the air, while the other tried grabbing the bag with money and the phones from Brenda. Brenda hid behind me asking me to help her."
Fred tried to help, and in the fracas, Brenda was shot in the abdomen. At this point, other witnesses who heard the gunshots fled to safety, while others watched the ordeal from the balconies of their houses.
Took money and fled
The two thugs took the money from Brenda and fled. According to Judy, the thieves made away with Sh300,000 or more and the five phones from her M-Pesa shop. Brenda was supposed to bank the money. Bleeding, crying and shocked, Brenda was taken to a nearby chemist for first aid. Later, a passerby offered to drive them to Metropolitan Hospital in Buruburu. The health facility was not able to operate her and soon referred them to Kenyatta National Hospital (KNH).
At KNH, it was established that she had a ruptured liver and intestines and the bullet was lodged in her spine. The scans also showed ruptured veins that gushed blood in internal organs, then with blood clots. She was operated on the following day; July 11. However, the doctors could not interfere with the bullet in the spine. At this point, due to the impact, she was bedridden.
She would barely eat and had blood in her urine. Doctors advised for dialysis, but KNH did not have the dialysis kits at the time. They got some at Coptic Hospital on Ngong Road and the dialysis was performed.
Brenda was now able to feed, but only on liquids. She died on Sunday, July 19. Her burial is set to be on July 26, in Oyugis, Homa Bay County.
"We fear that the lockdown may be reinstated, so we need to make burial arrangements fast. But this broke our mother's heart," Judy narrated.
A broken Judy says Brenda was like her child, and that it will take time for reality to sink. Police are investigating the killing the family believes was planned, owing to its execution. Judy blames some nurses at KNH for laxity.
Huge hospital bills, latent justice and loss of a loved one whose future was so promising now haunt the family. Fred's shop remains closed, as it is a crime scene.