Two former KPC employees arrested over sh30m scandal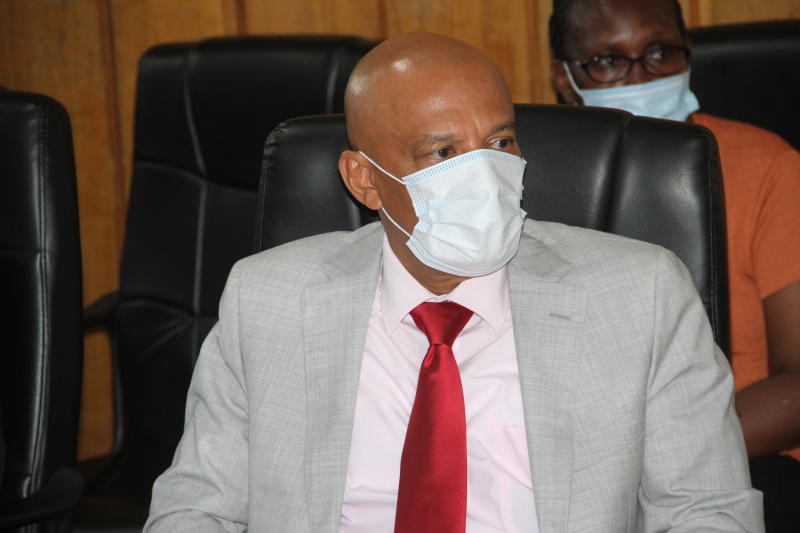 Ethics and Anti-Corruption Commission (EACC) officers have arrested two Kenya Pipeline Company employees over allegations of irregular payment of Sh30 million for the supply of autotransformers.
Elias Karumi, KPC's former Chief Manager-Technical and Josphat Sirma- former Chief Electrical Engineer were arrested on Wednesday as EACC Chief Executive Officer Twalib Mbarak directed the former KPC Managing Director Charles Tanui to present himself at the Integrity Centre.
According to EACC, the agency had established that the money in question was paid using false documents and the items were never installed, tested or commissioned.
"The EACC established that a total sum of Sh30 million was paid to M/S Redline Limited using false documents whereas the items were never installed, tested or commissioned as per the contract agreement," the Commission said in a statement.
Redline Limited was expected to supply, install, test and commission three autotransformers from M/S Agecelec of France which was not done.
"Upon completion of the investigations and pursuant to Section 35 of Anti-Corruption and Economic Crimes Act, the file was submitted to the Director of Public Prosecution (DPP) and upon independent review has granted the consent to charge the three," the commission stated.
The three are now facing charges of abuse of office, making false documents and willful failure to comply with law relating to procurement.
They are expected to be arraigned in court tomorrow to answer to the three charges.
Corruption allegations at KPC
The top job at KPC has been dogged by corruption allegations that were behind the exit of former bosses including Ex-MD Joe Sang and his predecessor Charles Tanui.
Last week, a Parliament committee wanted the former KPC managing director Joe Sang to be held responsible for the loss of Sh30.5 million paid to a contractor for an obsolete electronic budgeting system.
The Public Investments Committee recommended that the Directorate of Criminal Investigations (DCI) and the EACC investigate the whole tendering process and arraign individuals who may have been negligent.
The PIC has recommended that Sang, who was replaced as KPC boss in 2018, be held responsible for the botched deal.