John Waluke loses seat, to pay Sh1b or 52 years in jail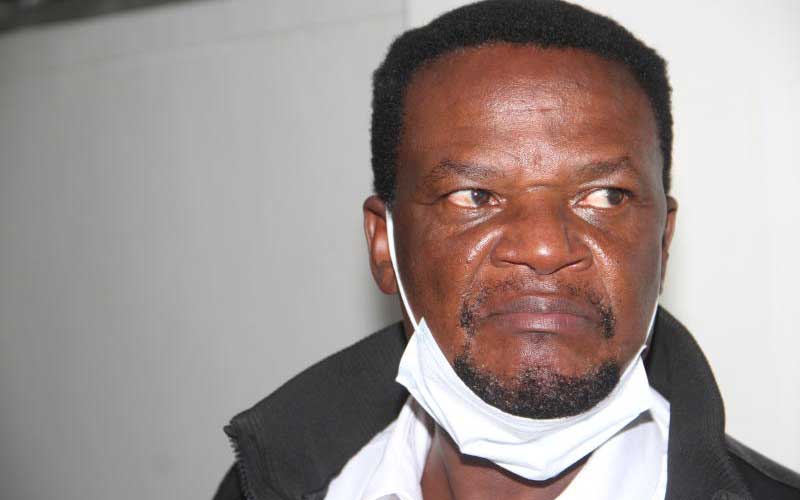 Sirisia Member of Parliament John Waluke (pictured) will have to pay more than Sh1 billion to escape a 52-year jail term.
Anti-Corruption Court Chief Magistrate Elizabeth Juma's sentence also effectively ended Walukhe's tenure as a legislator.
The magistrate ordered that her verdict should be handed to National Assembly Speaker Justin Muturi, who will, in turn, declare the Sirisia parliamentary seat vacant.
Waluke will pay Sh726 million for his sins. He will also shoulder Sh313 million, which is half the amount the court fined Erad Supplies & General Contractors Ltd. Waluke and co-accused Grace Wakhungu were co-directors of Erad. The third director, Jacob Juma, was murdered in May 2016.
Waluke, however, has a right to appeal.
In her sentencing, the magistrate observed that Waluke and Wakhungu took advantage of hungry Kenyans to mint money.
"The offences are serious and the accused persons took advantage out of a dire situation where Kenyans were faced with hunger and maize was required to save Kenyans from starvation. It, therefore, calls for a deterrence sentence," she said.
The court also paved way for the National Cereals and Produce Board (NCPB) to go after the two convicts' assets to recoup the Sh297 million that it lost.
Efforts by Waluke and Wakhungu to have the sentence suspended were rejected by the court, which held that it had concluded its work on the matter and any issue on its judgement could only be handled at the High Court on appeal.
The trial court said the bond terms the two had been enjoying had already been exhausted and ordered the release of security that was used to secure the duo's temporary release as the hearing was going on. Waluke has been out on a Sh3 million surety bond.
For Waluke, being in the dock, condemned and waiting for Ms Juma's sentence, rekindled his experience in the military in 1981 and the pressing matter of his life and freedom.
Just as soldiers are armed to fight the enemy, the retired soldier was flanked by a battalion of lawyers. Although he invoked God's help, part of his arsenal included medical documents stating that he was too sickly to be jailed as punishment for graft.
Waluke put up a spirited fight to ensure he did not end up in prison garb, also known as kunguru, waiting for his sunset days without the warmth of his two wives and the joy sparked by seeing his grandchildren grow into responsible citizens.
His lawyers said he was a grandfather of four.
Unlike the wars fought in hostile terrain against unseen enemies, this latest battleground was an anti-corruption court situated at Forodha House in the capital city.
Anti-graft law
The only weapons were those wielded by police officers who guarded the court and ensured there was no escape from the anti-graft law that he had helped craft.
Waluke was used to having fellow soldiers around him, and a crowd of supporters in his political life. But yesterday, the people who hang around him waiting for orders or handouts could not help when it mattered the most.
Perhaps the fear of the coronavirus disease kept them away. Or they realised that sometimes a man has to face the music alone.
His new front was a plea by Director of Public Prosecutions (DPP) Noordin Haji for a punishment commensurate with the millions of shillings he was accused of stealing.
Haji, through Senior Assistant DPP Alexander Muteti, urged the court to consider that the public had lost a huge amount of money to Waluke, Wakhungu and Erad.
Mr Muteti urged the court to apply the law requiring that a person convicted for graft should be fined three times the amount stolen. In his mind, the DPP was looking at a fine of at least Sh900 million and 10 years behind bars.
Determined to take the fight to Waluke and Wakhungu, the prosecution also told the court that the two should forfeit their assets to the State.
"We are seeking a compensation order. Even as you are considering the sentence, we seek an application," argued Muteti.
The application for forfeiture based on a conviction is a first for the country, with the DPP testing the waters with the lawmaker-turned-offender.
As Waluke's lawyers led by Evans Ondieki, Cliff Ombeta and Dunstan Omari pleaded with the court to hand the father of six a lenient sentence that could be served outside the walls of a prison, he stared plaintively at the magistrate, with a few occasional glances at the court attendants.
He might have been reminiscing on the good old days in the army, and how his future would look like without politics and its attendant largesse.
And just like in a war, his lawyer said Waluke hoped to return to his two wives, his children, and grandchildren unscathed.
"Probably he was very hopeful and probably he informed the family he was going to come back, but this did not happen. In essence, this has deflated him. You noted the confidence he exhibited when coming to this court. Today, it is not there," said Mr Ombeta.
He continued: "He can be a better person today. If you side with us, then you will understand that he needs leniency. You look at him differently, you find mercy."
Mr Omari said Waluke was a revered war veteran, a man who allegedly saved former President Daniel arap Moi during the 1982 coup.
The lawyer implored the magistrate to consider that the Judiciary was decongesting prisons due to the Covid-19 pandemic. "He should not be subjected to a slow death. It is sure death if he is sent to jail."
Omari pleaded with Ms Juma for a non-custodial sentence, adding that former Nairobi City boss John Gakuo died in jail after the court declined to free him despite a prayer that he was unwell.
"He is gasping for his breath not to go into a custodial sentence."
To save Waluke from being branded with a rogue MP tag, Omari said the sins he was paying for happened in 2009, four years before he got into politics.
When Mr Ondieki stood to plead for his client, he turned the court into a pulpit. He compared Waluke and Wakhungu to the biblical Saul who turned into evangelist Paul after a blinding encounter with Christ on the road to Damascus.
Saul was a persecutor of the faithful in his days as a Roman government official.
The lawyer argued that instead of the State sending the two to jail, it ought to use them as crusaders against graft just as Paul was an apostle.
"This is a case of Saul turned into Paul after seeing the light," he claimed, adding that the magistrate should order the two to be detained in a hospital as she deliberated on the sentencing.
Wakhungu, who listed her age as 80, claimed that she suffered from high blood pressure. She told the magistrate that as a senior citizen, she regretted committing the offence.
Their company, Erad, had been on the verge of sinking the NCPB after attaching its assets.
In a battle that lasted for seven years, Erad managed to go for NCPB's properties, including 25 pieces of land across the country.
The firm had been looking forward to minting a fortune until two South African nationals who were directors of M/s Chelsea Freight, a company that Erad hired to import maize on its behalf, exposed the forgery, raining on the parade.