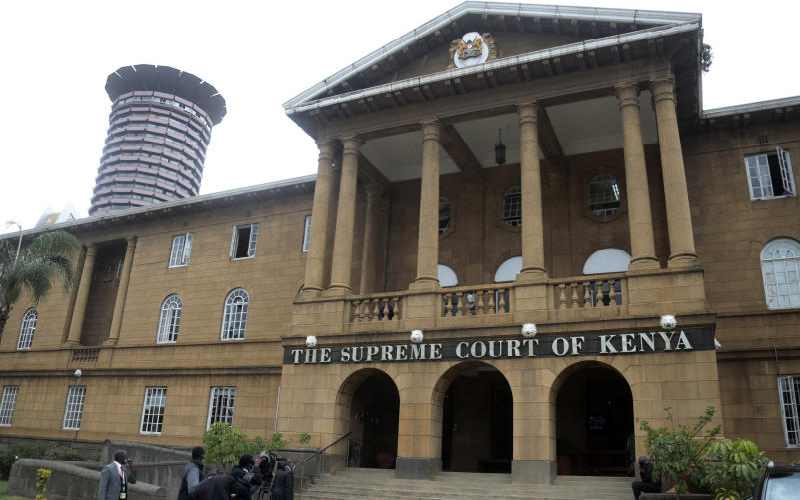 The State has moved to the Supreme Court to challenge a declaration that the contract between Kenya and China for the Sh500 billion Standard Gauge Railway (SGR) was illegal.
Barely days after the Court of Appeal faulted the Kenya Railways Corporation for illegally head hunting China Railways and Bridges Corporation (CRBC) for the project, the corporation now wants the highest court in the land to set aside the ruling.
Kenya Railways, according to its notice of appeal, is aggrieved with one part of the judgment- a declaration that as the procuring entity, it failed to comply with and violated provisions of Article 227 (1) of the Constitution and Sections 6 (1) and 29, of the Public Procurement and Disposal Act, 2005.
"Kenya Railways Corporation, the second respondent herein, being dissatisfied with part of the decision of the Court of Appeal given and delivered in Nairobi intends to appeal to the Supreme Court against part of the said decision together with the factual basis and reasoning therein," the notice by the Corporation's lawyer, Albert Mumma read in part.
Read More
Procurement laws
Justices Martha Koome, Gatembu Kairu and Jamilla Mohammed, on June 19, agreed with activist Okiya Omtatah that Kenya Railways failed to follow procurement laws.
Although a substantial segment of the SGR is complete and operational, the manner in which its construction was procured continues to generate interest, perhaps on account of the magnitude of the investment in it.
Few people know the finer details of the SGR deal, despite a promise by President Uhuru Kenyatta to make the contract between Kenya and China's Exim Bank public.
The feasibility report by CRBC, the financing agreement, the loan repayment plan and the operations plan has remained a secret.
Omtatah, in his case, argued that the documents, which have now been expunged, were the crux of the controversy, expressing fear that Kenyans did not get value for money.
CRBC had urged the Court of Appeal to dismiss the case, as the railway had already been constructed started operations.
The firm argued that the matter had been overtaken by time.