Gender ministry disburses Sh44m to women and youth in slums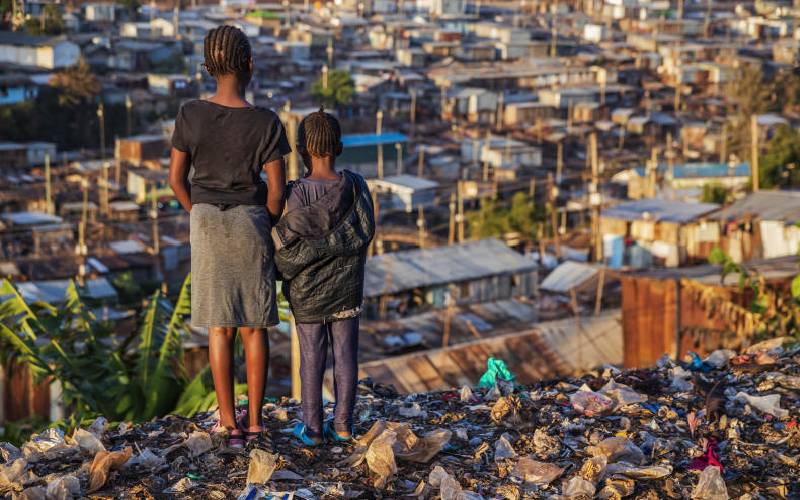 The Ministry of Youth and Gender Affairs yesterday disbursed Sh44.2 million as Covid-19 support funds for women and youth in informal settlements in Nairobi.
This includes Sh33,450,000 from the Women Enterprise Fund (WEF) which targets women-owned businesses that have been grossly affected by the coronavirus pandemic, in Mukuru kwa Njenga, Mathare, and Kibera.
The remaining Sh9,755,000 from the Uwezo Fund targeting youth is set to provide more opportunities for the youth as an appendage to the ongoing 'Kazi Mtaani' project that employs youth to offer social services into their neighbuorhoods.
The Kazi Mtaani is a labour-intensive public works programme set out to provide jobs for more than 26,000 Kenyans in informal settlements.
The beneficiaries earn daily wages payable at least twice a week through mobile money transfers.
The initiative - Kazi Mtaani and National Hygiene Programme (NHP) - was announced by President Uhuru Kenyatta on April 25 as one of the economic stimulus measures for informal settlements in Nairobi, Mombasa, Kiambu, Kisumu, Nakuru, Kilifi, Mandera and Kwale against the coronavirus pandemic.
Part of the money too will be disbursed as stipend for the women and youth living in Mukuru kwa Njenga, Mathare and Kibera.
Gender CAS Rachel Shebesh also announced that the ministry together with other charity and non-profit groups will do routine supply of dignity packages that include sanitary towels and toiletries for the women in the slums.
The ministry will also have a multi-agency approach in handling the issues as it seeks to achieve a partnership with the new Nairobi Metropolitan Services (NMS).
"We are happy with the work the National Youth Service (NYS) is doing, and the NMS together with the Director-General of NMS have done commendable work in the city. We will be joining you to see and work together," Shebesh said after she paid NMS Director-General Mohammed Badi a courtesy call at his KICC office.
Shebesh said that much as the infrastructural development is important, the people's social welfare needs to be looked at intently.
"Developing Nairobi is not just about improving the physical infrastructure only, but also making sure that its people's social needs are equally attended to," she insisted.
The ministry officials, together with NYS and Christian philanthropic group Spreadtruth Africa donated food and other basic household items to the slum residents.
The United Nations Population Fund, (UNFPA) also donated dignity packages.
"So far they have distributed 20 tonnes of food in the last three weeks for families across Kenya. In this pandemic period, we identified vulnerable groups that comprise lactating mothers, pastors because of church closure and terminally ill malnourished groups," said Hamisi Kirenga, Director Spreadtruth Africa.