DPP: Review assault case against lawyer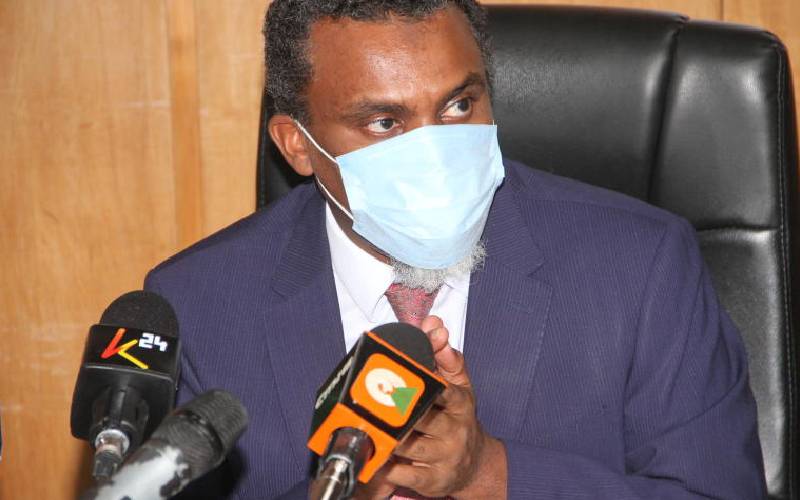 A lawyer wants the Director Public Prosecutions (DPP) to review assault charges preferred against him by the police based at Juja Police Station.
Lempaa Suyianka, who was arrested last month and is out on Sh10,000 police bond, is facing three counts including resisting arrest, obstruction and failure to obey an executive order.
He found himself on the wrong side of the law after he took pictures of police allegedly receiving bribes from motorcycle riders and other motorists at Bob Harris Police Roadblock along the Tola/Mangu road.
Suyianka claims he was denied passage at the same roadblock by the officers to visit his farm in Juja, which is within Nairobi Metropolitan Service. However, he noticed the police were allowing other people to pass through, allegedly after they parted with some money.
According to Kenya National Commission on Human Rights Chief Executive Officer Bernard Mogesa, Lempaa's protest and action landed him in trouble with the officers.
"He took pictures of what was happening but his phone was impounded. The police assaulted, handcuffed and kept him in a tent for one hour before taking him to Juja Police Station," Mogesa said in a letter to Noordin Haji.
The DPP responded by asking for another probe.
"Considering the grave allegations made by the subject, I have directed that Inspector General of Police Hillary Mutyambai submit the investigation file for independent review and directions," the DPP said.
Haji said the decision to charge Lempaa or not will have to wait for review of the facts, evidence and the law.
"The decision shall be in a just, fair and timely manner. We shall keep you updated of the progress herein," Haji responded to Mogesa.
The commission wrote to Haji on June 8, seeking his intervention in the matter after it received a complaint from the lawyer on an incident that took place on May 15, this year.
The lawyer is reported to have been on his way to his farm in Juja in the company of his brother Alex Torome and cousin Siallo Naisho, when they were stopped and denied passage by the police at Bob Harris Police Roadblock along the Tola/Mangu road.
"This is despite the fact that he has been going there since the cessation of movement was pronounced on March 13," he affirmed.
Lempaa unsuccessfully pleaded with the local chief and police commander but was instead locked up in a police cell. The officers have since engaged the lawyer in a 'cat and mouse' game with court dates not honoured.