Experts propose how to make JSC independent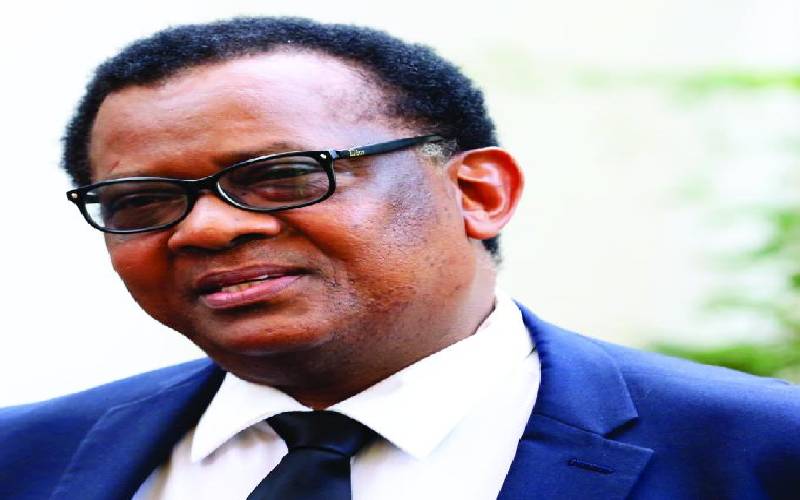 The proposal to exclude the Attorney General and judges from membership of the Judicial Service Commission (JSC) has been floated as one way to address the wrangles in the institution.
Constitutional lawyer Nzamba Kitonga – who chaired the Committee of Experts that authored the Constitution in 2010 – said the proposal to review the membership of the JSC to limit it to advocates and representatives of the public should form part of planned constitutional reforms.
Kitonga said kicking out the AG and limiting the number of judges from the commission was one of the best ways of enhancing the independence of the Judiciary. "What they need to do is remove judges from the JSC and maybe retain only one for their interest. The rest of the members should be advocates and even members of the public," he said.
Kitonga further said the AG was partly to blame for the current wrangles witnessed between the Executive and the Judiciary and should therefore not be a member of the JSC.
"The AG sits on the JSC and is part of the decision-making process. But after making decisions, he goes and maybe mis-advises the president," said Kitonga.
He added: "When we are considering the amendment of the Constitution in regards to the Judiciary, we must be firm that the AG must be removed from the JSC."
Online forum
Kitonga was speaking during an online forum hosted by ICJ Kenya titled Judicial Independence and Accountability: Evaluating tension between Judiciary and Executive.
Other participants included Narc Kenya leader Martha Karua and Law Society of Kenya President Nelson Havi.
The Judiciary has been at war with the Executive for the last year after President Uhuru Kenyatta failed to appoint 41 judges recruited by the JSC.
Chief Justice David Maraga last week protested the delayed appointments and accused Uhuru of breaking the law.
But the Executive, through court filings, accused the JSC of disregarding a dossier that questioned the conduct of some of the judges recommended for promotion.
The CJ, however, insisted that the JSC was not furnished with any evidence against the judges.
Yesterday, Kitonga argued that restructuring the commission would help make its operations transparent and also give confidence to members of the public.
"The arrangement has been adopted by Uganda where it has worked well for them," he said.
But Karua opposed the proposal by Kitonga, arguing that division between the three arms of government was not a matter of fact.
"The Attorney General should be part of the JSC. You do not cure by excluding, but by including. It is not all days that we shall have people appointed that will always be the problem. We should, therefore, find a way of overcoming the problem without causing unnecessary divisions," said Karua.
Havi said they would press on with their campaign to have the AG and Solicitor General expelled following accusations of giving the president wrong legal advice on the appointment of the judges.