Uhuru in search of a new Auditor General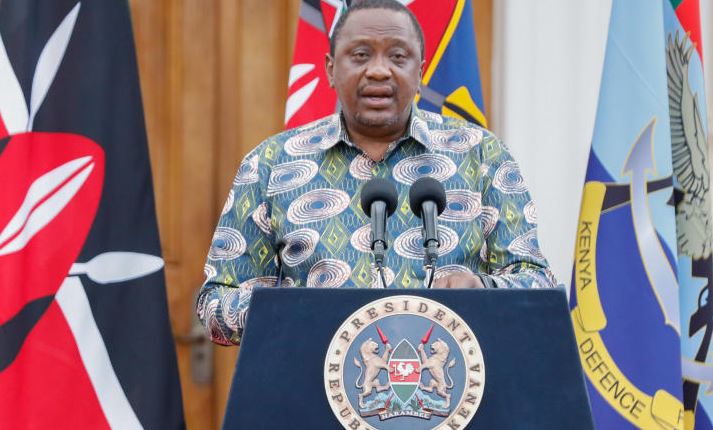 President Uhuru Kenyatta (above) has restarted the process to fill in the Auditor General's position after the first attempt failed.
He has named a new selection panel comprised of seven members which is expected to look for a suitable successor for Edward Ouko and forward three nominees to him for consideration.
Uhuru's decision comes few weeks after the Employment Court ruled that the Public Service Commission (PSC) selection panel that interviewed applicants for the position last year lacked the legal competence and validity to consider any applications for the re-advertised position.
The Executive rejected PSC's nominees after receiving interview results in November last year for purposes of filing the position that fell vacant on August 27. Nine officers comprised of deputy auditors-general were among those who appeared before the JSC panel.
The President who had not forwarded PSC's list to the National Assembly as at December 3 for vetting, appointed Mr Mutua Kilaka to chair the panel that is to hold its proceedings in public and submit to Parliament a report on the interview proceedings.
Kilaka was a Finance Secretary in former President Mwai Kibaki's administration and has served as a member of the board in Postal Corporation of Kenya and the National Social Security Fund (NSSF).
Others to embark on shortlisting candidates who applied for the position before the January 12 deadline are Beatrice Gathirwa, Njeri Wachira, Veronica Birgen, CPA Edwin Makori, Ceasar Barare and Eric Onyango Gumbo.
Several government institutions have not been able to publish their accounts for 2019/2019 since their books have not been audited, and this has led to shareholders in a number of parastatals fail to pay shareholders dividends for that financial year.
This has also seen several operations in national and county government grounded due to the fact that professional opinions their accounts can only be signed by the Auditor General.
The PSC panel that was chaired by Mr Sammy Onyango failed to get a suitable candidate to fill the position whose standards Ouko had set very high, after interviewing 17 shortlisted applicants.
The applicants had academic and technical qualifications but lacked unique aspects such as independence, tactfulness and diplomacy to manage the relationship between three arms of the government.