Judge quashes Parliament's decision to black list French firm over 2017 election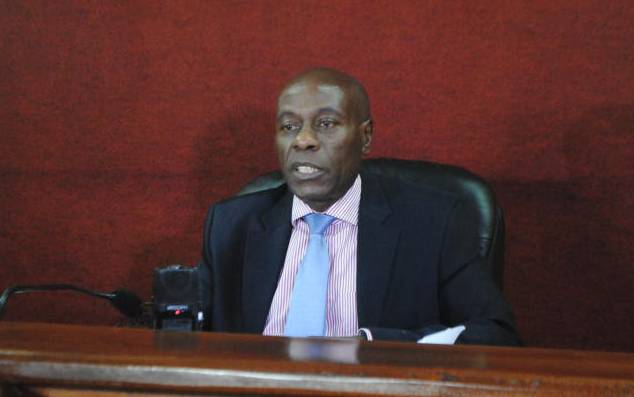 The High Court has cleared a French firm that had been barred by Parliament from conducting business in Kenya.
Idemia, the French firm that provided Huduma Namba registration kits, had been blacklisted by the National Assembly for its alleged role in procurement malpractices at the Independent Electoral and Boundaries Commission (IEBC) before 2017 elections.
Justice John Mativo (above) yesterday found that Parliament had overstepped its mandate.
Mativo said MPs went on a fishing expedition and invoked laws which did not exist at the time IEBC was penning the contract with the firm.
"By recommending the cancellation of contracts, the National Assembly and Public Accounts Committee (PAC) fell into error and exercised jurisdiction it did not possess," Mativo ruled.
"To that extent, the first respondent and PAC abrogated to themselves judicial functions which the law has not vested onto them, hence, exercising in excess of their jurisdiction."
The judge observed that it was PAC which made the adverse finding against Idemia and not the National Assembly.
He added it was unlawful for the National Assembly to abrogate its functions to the committee.
While criticising Parliament for digging into the validity of the contract between IEBC and Idemia, Mativo was of the view that it was only courts which ought to scrutinise the legality of monies paid to the firm by IEBC.
"Only a court of law can determine the legal validity or otherwise of the said payments," Mativo said.
Idemia, in its claims filed before the High Court, argued that the decision by the National Assembly was unfair and unlawful.
This is because it was not given a chance to defend itself before MPs found that it should be barred from conducting any business in Kenya.
"The applicant was never notified of these contemplated actions against it neither was it accorded an opportunity to defend itself before the aforesaid adverse and unlawful findings and recommendations," argued Idemia's lawyer Wilfred Lusi.
"Further, the sanctions recommended to be imposed on the applicant for the alleged lack of local registration when it performed its contract are not provided for in law."
The firm claimed that it participated in the tender floated by IEBC for the provision of Kenya Integrated Electoral Management System (Kiems) kits in 2017.
It then learnt that the commission had cancelled the tender on March 21, 2017. However, it received a letter of intent from IEBC which cited IEBC's willingness to engage it to supply an Integrated Election Management System (IEMS).
Although the firm did not reveal how much it is was owed by IEBC, it claimed in its court documents that a huge part of its pay has not been paid to date.