Accountants risk jail for delayed payments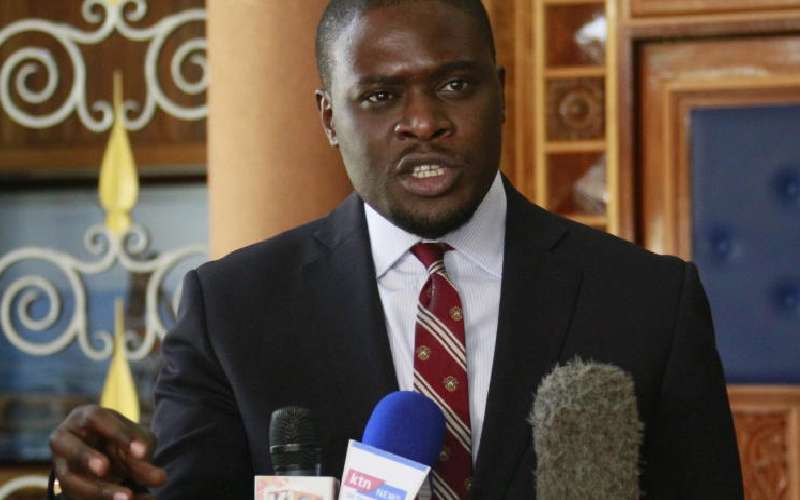 A new Bill proposes stiff penalties for government entities and individuals that fail to pay for goods and services on time.
Under the Bill, payment delays could see accounting officers serve up to five years in jail or pay fines of up to Sh5 million.
Besides, the Bill proposes that money owed to a supplier would accrue interest at current banking rates, making such payment delays expensive for procuring entities.
Angry suppliers
The Prompt Payment Bill 2020 has been co-sponsored by Nairobi Senator Johnson Sakaja and his nominated counterpart, Farhiya Haji.
It seeks to cure cases of undue delays in payment for the supply of goods and services, a situation that has in the past seen angry suppliers camp at government offices demanding their money.
County governments especially have been in the spotlight for ballooning debts as a result of bureaucracy.
"The principal object of this Bill is to put in place a legal framework to facilitate prompt payment for supply of goods, works and services procured by government entities both at the national and county level," states the proposal.
"Where a supplier has delivered an invoice to the procuring entity and the accounting officer or the responsible officer of the procuring entity negligently, maliciously or without reasonable cause fails to pay the amount due by the prescribed payment date or the interest, commits an offence and is liable on conviction to a fine not exceeding five million shilling or to imprisonment for a term not exceeding five years or to both."
The Bill proposes that even in cases of a disputed invoice, the procuring entity will be required to pay the supplier at least 50 per cent of the due amount, or as the procuring entity and the supplier may agree.
It further adds that a disputed invoice should be returned to the supplier within 14 days to avoid situations where wily procuring entities hold onto payments on the pretext of a disagreement on figures.
It proposes that due payments be made in chronological order, which means that priority shall be given to dates on which payments fall due.
Pending bills
Last month, Controller of Budget Margaret Nyakang'o revealed that only 16 counties had cleared their pending bills amounting to Sh32.93 billion as at March.
It came in the wake of revelations by the Treasury last year that Sh227 billion was owed to suppliers by both levels of government.
The Treasury has threatened to withhold conditional grants to counties yet to clear their bills.
If the proposed law is passed, the Treasury Cabinet Secretary shall be required to develop regulations to support the proposals within one year.