File delays at DPP office anger kinoti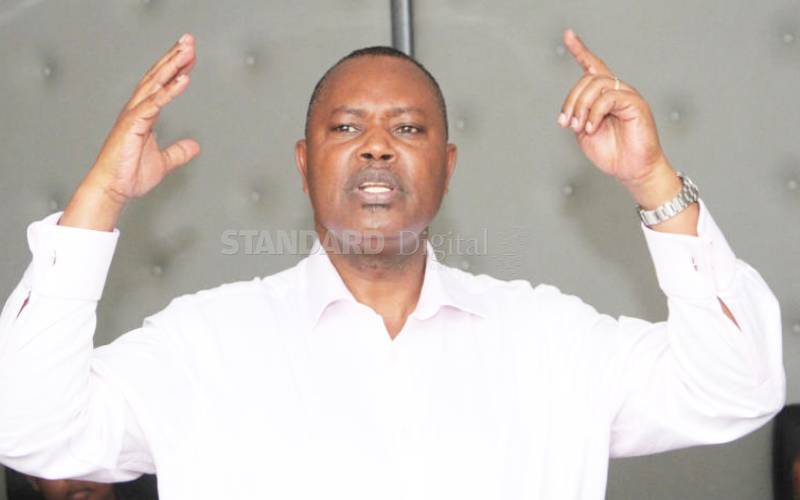 A rift is emerging between the Directorate of Criminal Investigations (DCI) and the State prosecutor's office over delayed case files.
Officials at the DCI claim they have files dating back to April last year still lying at the Director of Public Prosecution's (DPP) office.
The officials who have sought anonymity because they are not allowed to speak to the press said it is not clear why the DPP is not acting on the files.
Normal procedures hold that the DPP is supposed to interrogate such files, concur with their findings, or reject them.
"These are cases touching on people and their rights and need urgent action," said a senior DCI official.
It is not clear how many files are pending at the DPP.
Apart from the DCI, Ethics and Anti-Corruption Commission, Kenya Revenue Authority (KRA) and Independent Policing Oversight Authority all usually send their files to the DPP for further interrogation as per the law.
Angered by the delays, DCI boss George Kinoti decided to handle Kenya Ports Authority Managing Director Dan Manduku's case differently.
He also sought a different approach in dealing with KRA's Commissioner for Customs Kevin Safari.
He chose to take the cases directly to the courts, bypassing the DPP.
Mr Kinoti directed investigators to round up the two State officials and arraign them without the DPP's input. A draft charge sheet was prepared.
Sources said DPP Noordin Haji, who was in the office on Monday, learnt of the arrest of the two officers through the media.
By law, no one can direct Mr Haji on how to handle prosecutorial matters.
The fallout between the two officials, who have in the past worked harmoniously, came into the limelight last December.
According to State insiders, Manduku's case was a main source of conflict.
To address the conflict, which insiders say is threatening many operations including the war on corruption, top government officials have planned a meeting between Kinoti and Haji.
Planned meeting
"If the issues are not addressed we will lose the plot. We will lose everything," said a sources.
"I know they will agree after the planned meeting."
Before Manduku's and Safari's arrests were made, Kinoti had visited Treasury Cabinet Secretary Ukur Yattani to brief him that the two would be taken up by police.
Manduku was picked up while attending a meeting called by Transport Principal Secretary Paul Maringa.
Safari was also picked up from a meeting on the twenty seventh floor of Times Tower, KRA headquarters and taken to DCI headquarters.
Manduku spent the night at Muthaiga Police Station, while Safari spent at Pangani police cells before they were arraigned yesterday.