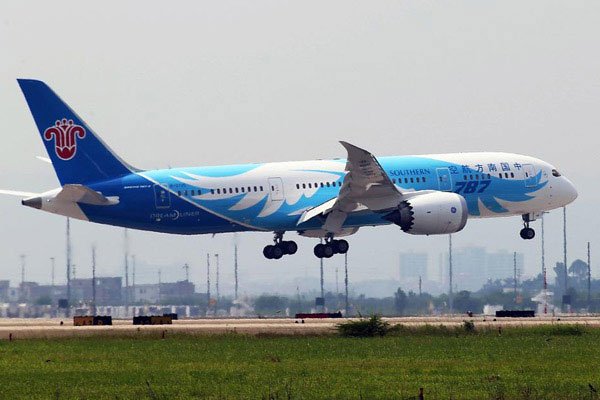 China Southern Airlines has suspended flights connecting Guangzhou, Changsha and Nairobi, the Chinese Embassy in Kenya has said. "Due to the decreasing volume of passenger flow, China Southern Airlines has made necessary adjustments by suspending flights connecting Guangzhou, Changsha and Nairobi until further notice," the Embassy said on Twitter. The directive follows an uproar after a plane with 239 passengers from China was cleared to enter the country. The Government directed them to self-quarantine as a precaution against the spread of deadly coronavirus.
SEE ALSO: Save Kenya from ridicule, solve schooling crisis now
The arrival of the plane at the Jomo Kenyatta International Airport in Nairobi raised fears of the spread of the flu-like virus which has killed thousands so far. The Government Spokesperson Cyrus Oguna, however, said there was no cause for alarm "because all precautionary measures are in place and everybody who comes into the country is screened adequately." China is the epicentre of the virus, which has infected over 80,000 people globally and killed 2,770, most of them in the Asian nation. The directive of the flight suspension by the China Southern Airlines came moments after a High Court in Nairobi temporarily
suspended all flights from China.
"I find that unless conservatory orders sought are granted Kenyans will continue to be exposed to the deadly disease coronavirus," Judge James Makau ruled.
SEE ALSO: UK orders recall of 741,000 coronavirus testing kits over safety concerns
Law Society of Kenya (LSK) had moved to court seeking orders to bar the government from allowing flights from China to land at JKIA. The High Court also ordered the State to trace and quarantine all 239 passengers who landed at JKIA on February 26 from China at a KDF facility. Kenya has no confirmed case of the flu-like virus.