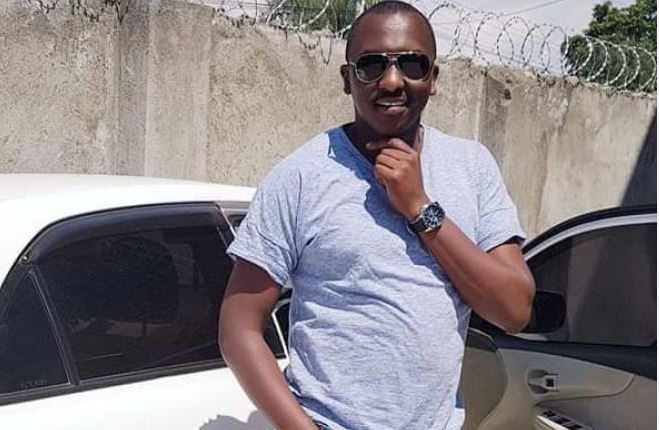 Results on the autopsy of Sergeant Kipyegon Kenei show that he died of trauma emanating from a bullet injury.
Government pathologist Johansen Oduor made the conclusion after a postmortem on his body suggesting that Kenei (pictured) died from a single gunshot wound on his chin.
Odour added that the police officer died a day or two before his body was discovered.
Before his death, Sergeant Kenei was a high profile witness in the Sh39b fake arms deal, implicating former Sports Cabinet Secretary Rashid Echesa and three others.
The police officer was found dead in his house in Imara Daima Estate, Nairobi last week on Thursday.
DCI detectives are in hot pursuit with investigations as new details in the case emerge.
The Standard uncovered that Kenei sent money to his father and wife at night through M-Pesa and did not answer or reply to text messages thereafter.
His father John Chesang narrated how his son sent him Sh10,000 through M-Pesa and another Sh35,000 to his wife, Judith Yegon.
The money was transferred from Kenei's Equity Bank account a day before his body was found in his house.
At 12:25am on Wednesday, his wife sent him a nodding emoji and asked what the money was for, but there was no response. At 4:50am on Wednesday, his wife sent him another message, in question marks, seeking to know the purpose of the money, but there was no response.
All communication was then lost.
Homicide detectives revisited the officer's house and reconstructed the scene using experts.
His house is being treated as a scene of crime until they unravel what really happened to the officer.
Kenei was found dead five days after police arrested Echesa and three other suspects and charged them with 12 counts ranging from forgery, obtaining money by false pretence and impersonating senior government officials.
The four have since denied the charges and a pre-trial set for March 3.